Calum Best will be opening up on all things dating in new reality show Famously Single, and speaking exclusively to Reveal, he tells us whether he's ready to settle down and what type of girl he is looking for...
Pen and paper at the ready, ladies!
Diving into romantic issues and dating in the public eye,
Calum will be joining a slew of familiar faces and dating therapist Dr Darcy
, in the hope to find himself a more serious relationship.
Intrigued? We were when we first heard about Calum's new show and it definitely sounds like it's one not to be missed. He and seven other celebrities will be taken on a series of dating challenges and opening up in a number of candid therapy sessions to learn how to bring their A game when it comes to finding love.
And, of course, with all that talk of romance, you can expect a few in-house romances to develop along the way!
Reveal
caught up with Calum as Famously Single ahead of its first episode airing on E! this Sunday (19 June) to find out how he found opening up on camera, whether those rumours of romance with his co-star Brandi Glenville are true, and whether he is still hoping to settle down.
So tell us a little bit about Famously Single and what it entails...
Famously Single, it's four guys and girls all known in different genres in entertainment. We spend four weeks in a loft in downtown Los Angeles, it's lighthearted, it's argumentative, it's fun... all sorts of things go on in this house. There were highs and lows, but we all got on. Everyone is single for their own reasons and we're there to talk about it. There's a therapist called Dr Darcy and there's two dating coaches... you have to talk about what you're struggling with, what your pros are and what your cons are. We go on dates with people from the outside and from in the house, it's just four weeks of madness, but it was a cool experience!
Celebrities often try to keep their love life private and away from the cameras. Were you nervous about sharing that part of your life onscreen?
I would rather show a rawness that people can understand. If you put on a front, the public know the score. If you try and be anything but yourself, you're just going to get sussed out - that's how I feel. It is quite daunting talking about your flaws, and your dating skills or lack of, but I thought I'm in a position where I've got a cool opportunity, it's a big deal, let's go for it. If I can learn from it, I'll learn from it, if I can go there and it's just a bit of fun, so be it.
How did you find the therapy sessions and opening up?
I got a bit emotional talking to the therapist, but I thought, 'If I'm going to do this experience, then I've got to be all in.' There are points when you think to yourself, 'Have I really just said that? Did that really just happen?' I don't have any regrets, I was happy I did it. I've never really had therapy, as such, my mother, bless her, has been telling me I need it for years, but I went and I gave it a go... There were things that happen where you think, 'Holy sh*t' but you just let it happen naturally.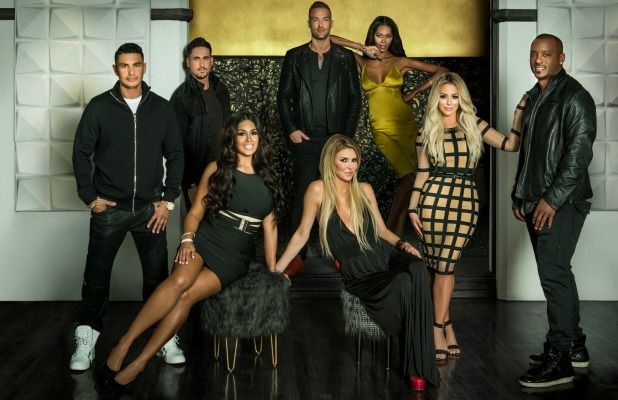 You have to go on dating challenges on the show. Which challenge was your favourite?
Me and a girl named Jessica White - she's a beautiful girl from the States, I think she was a Victoria's Secret model - great company I wasn't complaining. She was very beautiful and very spiritual, she had a good soul and we connected really, really well. We had a dating challenge, it was a blind date, Jessica was watching my date and had to feed me lines of what to say. She doesn't take much too serious and had me saying all sorts of stuff, some I couldn't even say because I was too embarrassed!
You hint at your hopes to settle down on the show, is that something that you're still after doing?
For me, as a whole, I'm focused very much on my businesses, my training and my health, but I would very much want to find somebody. I would happily find somebody to share stuff with, but I'm not pushing it. I didn't go on to this show thinking, 'Oh my god, if I don't find love it's a failure.' I wanted to enjoy myself, keep it lighthearted.
What is it you look for in a girl?
I like good manners - they're essential. They've got to be witty and sarcastic. That's why I love the UK so much because the people I meet here and who I've dated in the past, there's a really dry humour. There's a super saracsticness to it here, that I love. I want somebody who can hang out in the couch in their sweats, but can then go for fancy dinners. An all rounder. A good person, it's as simple as that.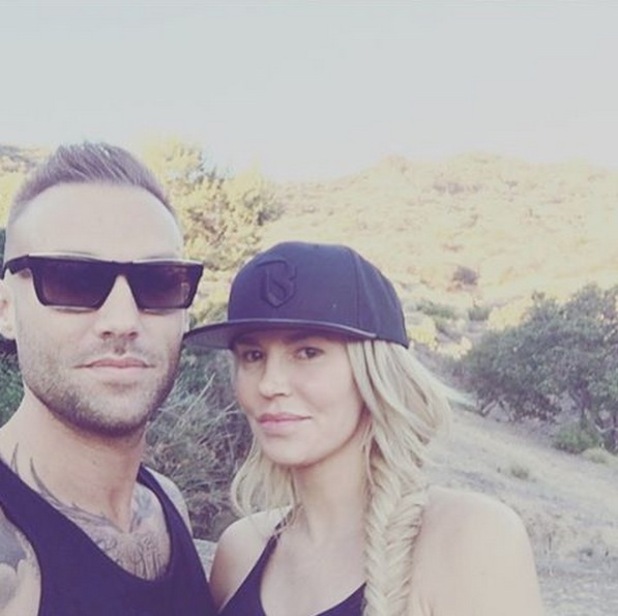 And what's your realtionship status now? Are you single or are you dating? We heard you sparked up a romance with Brandi on the show...
I'm single. The show was fun, there was some chemistry and me and Brandi [Glanville] ended up having a good laugh together. There were some arguments, there were some kisses, there were some great dates, but I'm a single guy. Me and Brandi are still in touch, we're good friends and I'm looking forward to seeing her in New York, but I'm a single guy.
There's quite a few familiar faces that joined you on Famously Single. Brandi, Jersey Shore's Pauly D, The Bachelorette winner Josh Murray to name a few. How did you all get on?
Overall, it was brilliant. I made some great friends. We filmed this months ago and the guys, we still message every day. In the first few episodes, the girls are trying to suss each other out and there was a big row, but I've spoken to a few of them and now they're like, 'Wow. Four days later and we're all best friends." I wish them all the best and I really hope they do find what they're after.
Famously Single available on hayu from 15 June and on E! Sunday 19 June at 10pm.
Follow us on Twitter @RevealMag for all your celeb, fashion and beauty news!
Fancy winning some GREAT prizes? Check out Reveal Competitions here!