Axed Big Brother contestant Andrew Tate has vowed he will start his own reality show if he's not put back into the house.
The kickboxing champion was removed from the Channel 5 show earlier this week, after a video surfaced showing him whipping a lingerie-clad woman.
He's insisted the video was consensual and the couple had been "having a laugh."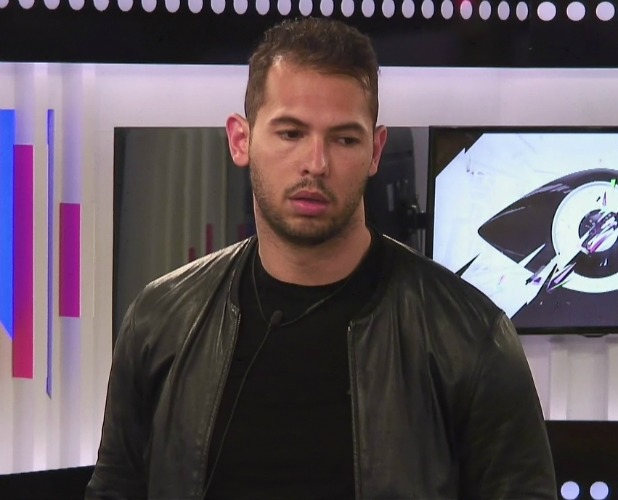 Now, Andrew has taken to Facebook to vow he'll take drastic action and start his own TV show with money he's been paid for interviews if he isn't put back into the house.
Andrew said: "If they don't put me back in I'M STARTING MY OWN BIG BROTHER. F**k it. I've taken all the money... and I'm Gona rent a mansion for a month put a webcam in every room and stream it online 24 hours a day.
"Everyone who gets in gets paid 1500 instantly to cover costs. Any money raised from adverts broadcast will go into the prize pot for whoever wins. UNLIMITED ALCOHOL AND NO RULES IN DADDYS HOUSE.
"I've hired 3 full time members of staff to help me find a mansion and contestants. (sic)"
Andrew told fans he wanted six men and six women in his house, and those interested could upload a 60-second audition video to YouTube explaining why they wanted to do the show.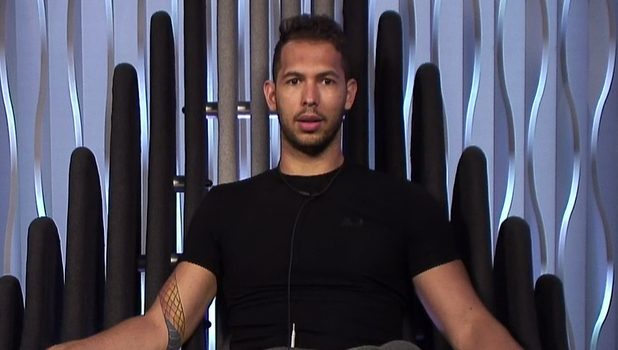 Andrew was axed from the show over a kinky video showing him whipping a lingerie-clad woman with a belt. Clips from the video have been published by
The Sun
.
A spokesperson for Channel 5 told the newspaper: "Channel 5 and the producers reached the view that Andrew's position as a housemate had become untenable after a video was brought to our attention by The Sun."
Andrew, however, has criticised the decision, saying: "A longer version of the video shows us laughing and I'm hitting myself saying 'it doesn't hurt'. I'm still friends with her and she's in the UK with me now. I would never hit a woman."
He added on Twitter: "The Sun released a video of me playing with my ex. She put a pic of us up together showing we're still friends. She's even holding a belt. It was a felt belt so makes noise but doesn't hurt. They cut out the sound cause she's LAUGHING in the video. And they cut off the end of the video where she gets the belt and hits me back while we're both laughing."
"What bulls**t," he added. "It was 2012 and we were having a laugh."
Andrew, 29, also alleged it's all been a "conspiracy" to get him out of the house,
telling fans: "It's a conspiracy! Everyone can see it was us having a laugh! What's the real story here???"
He later added: "I'm watching Bit On The Side let's see if they admit it's bulls**t or hide the conspiracy! I was too smart for the game."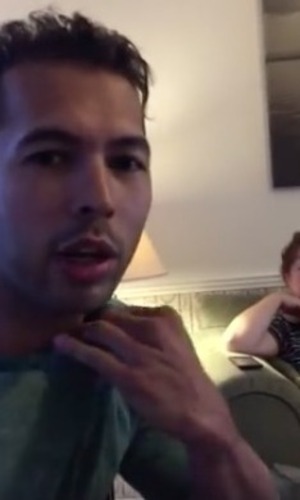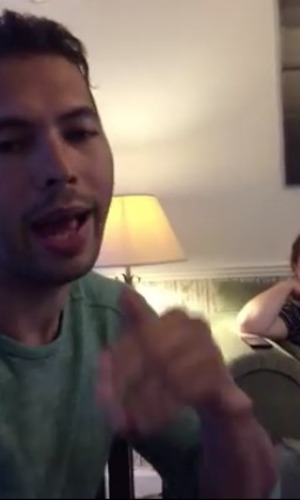 Earlier this week,
Andrew - who was last week accused of posting 'racist and homophobic' tweets in 2012
- posted a video, with his mother in the background, claiming that
BB
bosses asked him to leave after he came up with an "amazing master plan".
He also said
BB
"asked him not to hit" any fellow housemates, as he would "annihilate" them.
Andrew said: "I'm no longer in the
Big Brother
house I'm afraid. I had a new plan that I wanted to do, which was much better than calling them all snakes. I had an amazing master plan and the producers of the show were worried that, if I did such an amazing master plan and got caught, that it was going to kick off in a big way."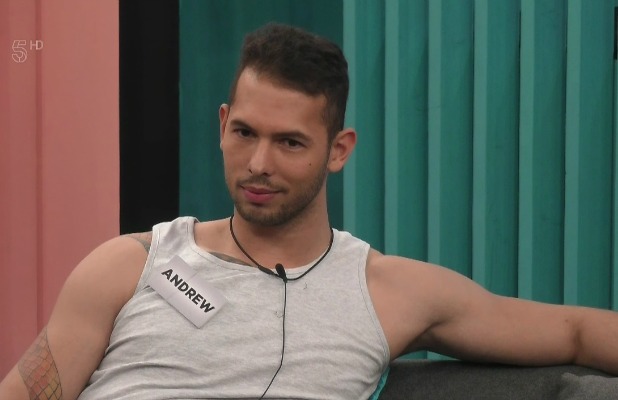 After alleging several housemates "threatened to hit him", Andrew said: "They were saying to me, 'Look, if one of them takes a swing at you, please don't hit back, because you'll destroy them. You will annihilate them. You're a pro-fighter, these are people who think they can fight. Please don't hit them back.
"They decided that my new plan was just too risky and I had to leave. So enjoy the show without me."
But a rep for the show told
Reveal
: "Channel 5 and Big Brother have become aware that
Andrew Tate
has posted a statement on Facebook about the circumstances of his departure from the
Big Brother
House. What Andrew says in that statement is completely false.
"Andrew was not removed because of his actions inside the House. Nor was he removed for tweets allegedly posted by him prior to his entering the House.
"Andrew was removed because of information which came to light today."