Charlotte Crosby has made her last-ever appearance on Geordie Shore, ending with a win for Team Charlotte and an emotional (and public) plea to Gaz Beadle to forgive her.
Let's rewind: the most-recent series of
Geordie Shore
has been a special six-episode run called
Big Birthday Battle
, celebrating five years of the MTV show. It was filmed at the start of the year and, at the time, Charlotte didn't know she would be quitting.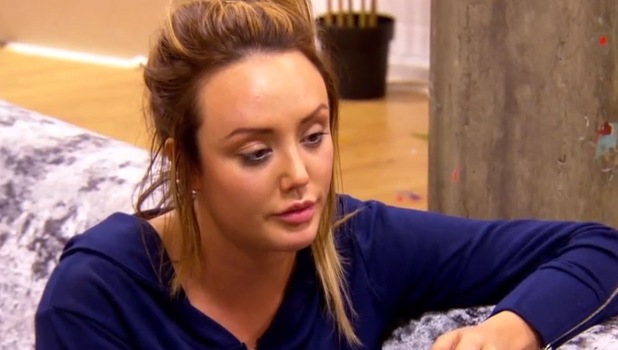 During the series, Charlotte, 22, was put in charge of one team of current and former contestants, while Gaz led the other team. They had to compete against each other every week to throw the best club night in Newcastle, while also exploring a romance with each other. (Sleeping with the enemy and all that.)
But it all went downhill in the penultimate episode when a
drunk Charlotte snogged co-star Marty McKenna
, which led Gaz to leave the house to clear his head, and caused a huge row with Chloe Ferry, who has history with Marty.
Charlotte's final episode of the MTV show revolved around her trying to win Gaz back, repair her friendship with Chloe, and finish the series with a win for Team Charlotte.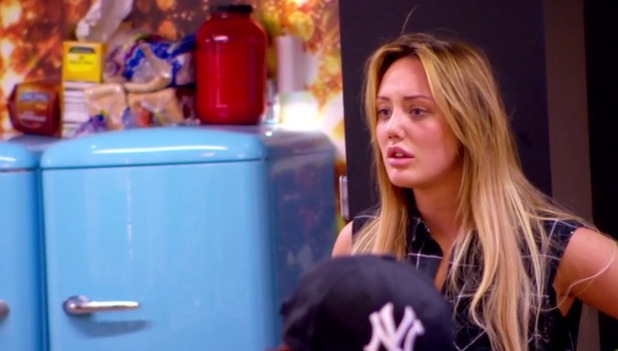 The boys managed to track down Gaz and convince him to come back to the house, where a
tearful Char approached him to apologise.
Gaz, however, wasn't interested in talking, so Charlotte retreated back upstairs, where tears turned to anger as she pointed out: "I don't know how he f**king dares. The amount of stuff he's done to me and I always hear him out, but he won't talk to me."
Watch Gaz reject Charlotte's apology:
Eventually, he
did agree to talk to Charlotte but it wasn't what Char wanted to hear.
She said it was "one stupid kiss" and broke down in tears as she told Gaz she'd always heard him out and forgiven him, adding she wishes she could go back in time and undo it.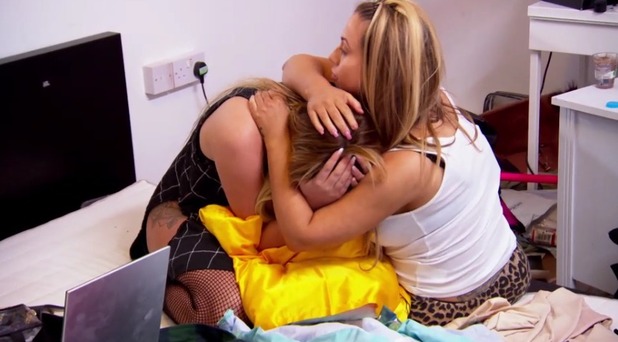 "We can't undo what you did," said Gaz. "It's not working, it's not going to work... There is f**king no chance. Me and you, we're done. I'm honestly more gutted for us."
"Maybe we're not meant to be together," sobbed Charlotte. "I killed us."
Watch Gaz tell Charlotte they're over:
Charlotte, however, decided she would "not go down without a fight" and launched Operation Get Gary Back, which involved turning up to his club night to plead with him to talk to her. But Sophie Kasaei convinced Charlotte she needed to mend things with Chloe - a member of Team Gary - before she spoke to Gaz.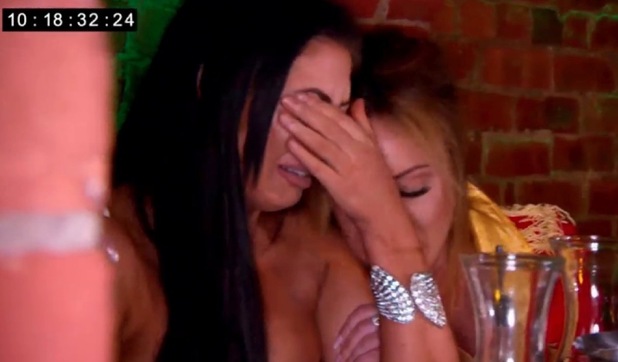 "I'm so sorry, I'm so sorry," said Charlotte, getting tearful. "I made a massive mistake and would do anything to get our friendship back."
Chloe told her it was devastating it hadn't been a random girl kissing Marty, it had been one of her best friends. She agreed to forgive Charlotte but warned it would "take a long time to trust her again as she really hurt us."
Watch Charlotte apologise to Chloe:
Back at the house, Charlotte decided to make a grand gesture, so she stood up on the kitchen table in front of the cast and their friends, to make a speech about Gary, who wanted the floor to swallow him up.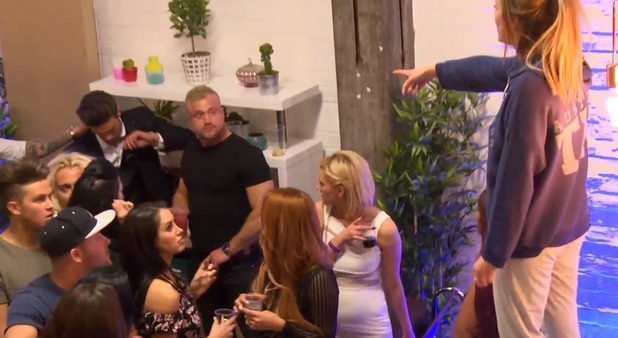 "Literally he's not only my best friend but he's also my rock," said Charlotte. "From day one when we came in this house, we've been through so many ups and downs and always managed to come back together. I don't know a life in this house without Gary. If I was to ever lose him, I don't think I would be able to live here anymore. It's only ever been Gary and it only ever will be Gary."
It worked as Gary gave her an "A star for effort" and agreed to talk.
Watch Charlotte's speech about Gary:
But unfortunately for Charlotte, he wasn't going to forgive her that easily. He said he had put everything on the line for her and was actually hurt. "You are the only person I want to be with," pleaded Charlotte. "I did something stupid, please forgive us. I know we f**ked up. But can we get past this?"
Gary then told Charlotte he wasn't writing them off as a couple and could start again. "Me and Charlotte can wipe the slate clean and go back to the start which is so annoying as we were doing so well and now we're back at the beginning."
Watch Gary forgive Charlotte:
Meanwhile, it was Team Charlotte who won the
Big Birthday Battle
, as they finished the series with 3 wins to Team Gary's 2, after impressing Anna with their circus-themed party during the finale episode.
Watch Team Charlotte winning:
Earlier this month, Charlotte
quit the MTV series that made her famous
, saying her decision was partly influenced by a desire to get away from co-star and ex Gaz Beadle. Since filming ended, their romance also ended.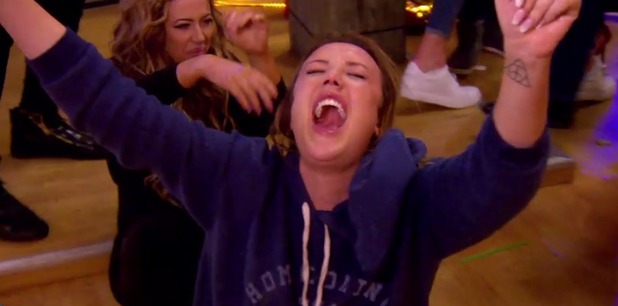 Charlotte has been a castmember since day one and is one of the most successful stars to emerge from the
Geordie Shore
house. As well as winning
Celebrity Big Brother
and appearing in
Ex On The Beach
, she has her own clothing line, weight loss and lifestyle books and DVDs.
It 's been a difficult month for Charlotte, which began when she
revealed in a magazine interview she'd had an ectopic pregnancy
that led her to undergo an emergency operation to remove a torn fallopian tube that had caused internal bleeding.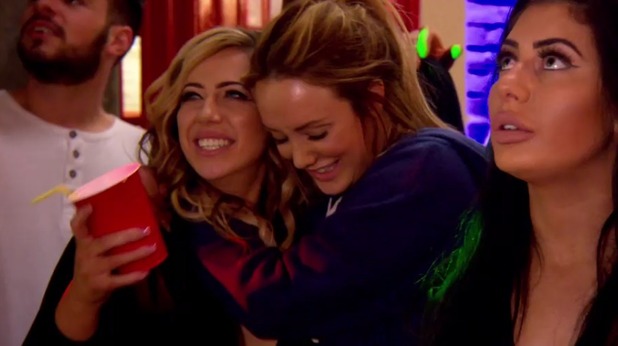 Then, she
quit Geordie Shore and became embroiled in a Twitter row with ex Gaz
, although they both deleted their tweets later on, and she admitted to
being "embarrassed" by her outburst.
Speaking to the new issue of
Heat
magazine, Charlotte was asked if she would be filming an on-screen goodbye.
Charlotte, who revealed ahead of quitting that she'd had an
ectopic pregnancy
, replied: "I don't know. I think it would be too hard. I don't think I could physically say goodbye to them. If I go back in the house, then I wouldn't want to leave.
"It's not that I hate it or that the time has just come. I literally love the show and I love everyone in it and I had the best time of my life. If I was to walk in there now, I wouldn't be able to go. They would have to drag me out."
The rest of the
Geordie Shore
cast are in Spain filming series 13.