She's had a difficult time lately so many of Stephanie Davis' fans were happy to see a new photograph of her overnight, showing the ex-Hollyoaks actress laughing and smiling.
Stephanie, 23, shared the image to Twitter on Tuesday (14 June), alongside the caption: "Laughter is good for the soul."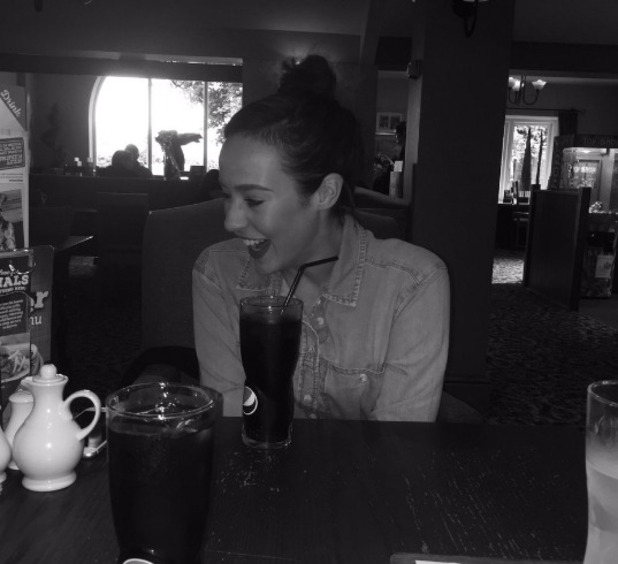 The
brunette actress is expecting her first child
, but the pregnancy hasn't been plain sailing, as ex-boyfriend
Jeremy McConnell has publicly cast doubt on whether he's the father
. Stephanie has also been targeted by online trolls,
including one who accused her of faking the pregnancy.
So it's understandable many of her supporters were happy to see the new photo of a smiling, relaxed-looking Stephanie, out for a meal with friends.
@Stephdavis77 you look beautiful, keep smiling, and be happy, everything will work out for you,

— Sharron.h (@Sharronhhotmai2) June 14, 2016
@Stephdavis77 aww that's what we like to see gorg laughing girl ppl can knock you down but you'll always get back upenjoy your meal hun


— Jade (@Jadetho88828404) June 14, 2016
@Stephdavis77 can just hear that laugh now so infectious!! Glad you've had a good day and ur happy now. Onwards and upwards xx

— Claire Smith (@kate845_smith) June 14, 2016
@Stephdavis77 so good to see you smiling and laughing!!x

— Shelly Selves (@SelvesShelly) June 14, 2016
Stephanie announced in May that
she's pregnant with her first child
, but ex-boyfriend
Jeremy has publicly cast doubt on whether he's the father.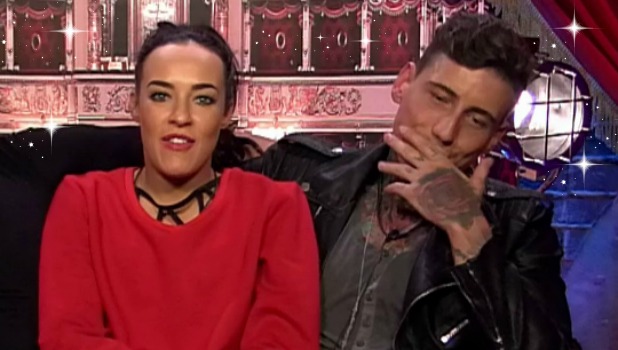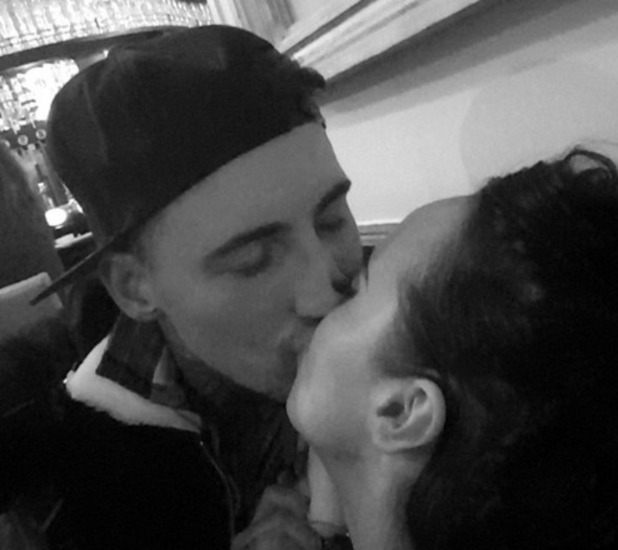 Jeremy
gave an interview to Irish magazine TVNow
, claiming: "I'm not going to be a dad. If she is pregnant, it's not mine. If I was a dad, I'd be 100% no, 110%, the best dad in the world. But you'll see in the future that it's not my kid, and she'll look like a mug."
"Look, if she is pregnant it's not my kid. She had her period. We had been broken up."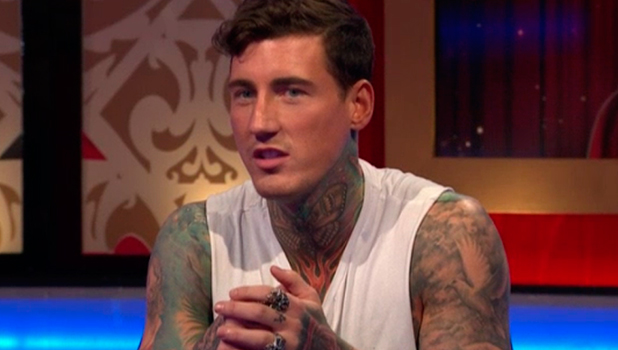 Stephanie hasn't directly responded to Jeremy's allegation, but she did like a tweet that read: "He's just an ill informed idiot. He thinks it's not his and it is. He's going to look the mug."
Earlier this week, the actress - who met Jeremy in the
Celebrity Big Brother
house - hit back after a "troll" sent her a message declaring: "You're not even pregnant. We're all just waiting for the inevitable 'miscarriage horror' story. You're a mess."

"Absolutely disgusting!" fumed Stephanie. "This is why I'm not sharing any photo [sic] as there's so many vile people! I've been under enough stress."
She was backed up by
CBB
co-star Christopher Maloney, who tweeted: "This is disgraceful-leave her alone! These #trolls need to be stopped not big or clever targeting a pregnant women! She's been through an awful time! But is in a good place atm - why try to drag her back down she's PREGNANT! (sic)"