Love Island: Is trouble on the cards for Terry Walsh and Malin Andersson?
They may have been
the first couple to officially become boyfriend and girlfriend on the show
, but it seems like cracks are already appearing when it comes to Terry and Malin's relationship.
In tonight's episode, viewers will see Terry tell Malin he thinks they should "spend more time apart" from each other in the villa...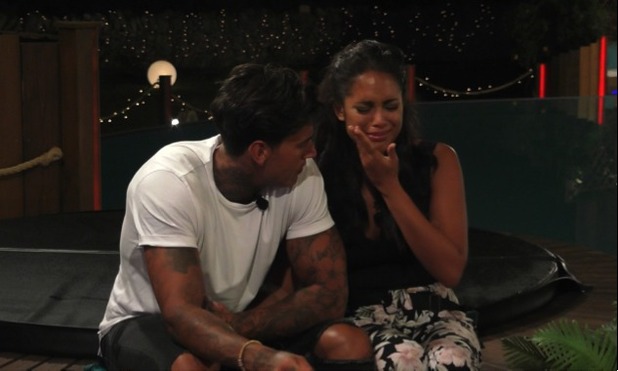 Trying to find a resolution to their slew of arguments lately, Terry suggests that he and Malin should take some time out from each other now and again.
He thinks that the pair have been getting irritable with each other because they have been so close lately, suggesting they may have been "smothering" one another.
Terry explains: "We spend a lot of time together in the villa and I love spending time with you but we don't want to smother each other... I maybe just need to have that time just to chill out. Do you know what I mean? I know what direction we're heading in, so it doesn't bother me if we separate in the villa a little bit and we do our own thing slightly."
Malin, however, wasn't so convinced. Addressing Terry's suggestion in the beach hut, she tells the camera: "You don't have to suddenly say we need to spend more time apart because it's not going to help anything. Look at me, now I'm worrying. I feel like our relationship in here has got a restraint on it."
She then adds that her romance with Terry doesn't feel the same as it first felt. She says: "I just feel like I can't be myself around him now. Now he's said that I'm over thinking stuff - shall I just stay away until he comes to me, or what? It feels like I'm playing a game again. This is how I do games back at home with guys. It shouldn't be like that, it should be natural."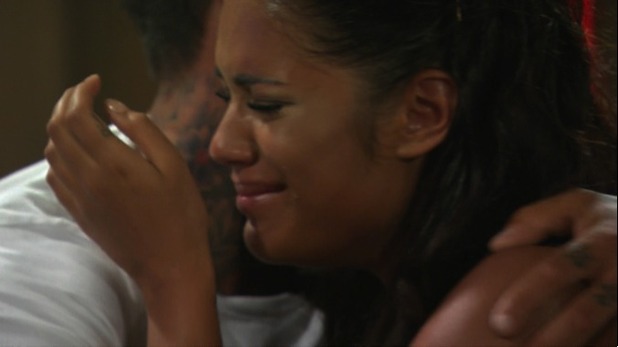 Terry, meanwhile, may want space, but it's not because he is having second thoughts over Malin. Trying to reassure her his feelings haven't changed, he adds :"I think you're over thinking it a bit. I don't mean we can't spend time together. You're being sensitive. I'm just trying to tread carefully, I want us to work.
"Things can become intense in here. I'm just trying to do what's right for us as a couple. We're just going round in circles, I'm just trying to test other things out."
However, things then get even more tense between the couple when Malin asks Terry how many girls he has slept with.
While she is very honest with him, he avoids answering. Terry says: "She knows I haven't been an angel. I just want to tip toe around the amount of girls I've slept with, I don't think it'll help her out right now... Once she's head over heels I'll probably release the number."
Him staying quiet only worries Malin more, and breaking down in tears, she tells him: ""I'm really open with you and I find it weird that you're not open with me. It's like you're hiding your sex past... I just like you so much, I don't want to get hurt."
Love Island airs nightly on ITV2.
Follow us on Twitter @RevealMag for all your celeb, fashion and beauty news!
Fancy winning some GREAT prizes? Check out Reveal Competitions here!