Love Island: Could there still be hope for Rykard Jenkins and Rachel Fenton and their blossoming romance?
Fans have watched things heat up between Rykard and Rachel on the relationship front, but their time together as a couple was cut short when
Rachel was voted out of the villa by her fellow islanders.
Things then took an even more awkward turn, when host
Caroline Flack filled Rachel in on Rykard sleeping with Olivia Buckland
, the night after he and Rachel enjoyed an overnight date in the hideaway. However, Rykard was determined to win Rachel back, and to do so, he chose to leave the villa and
meet with Rachel to smooth things over.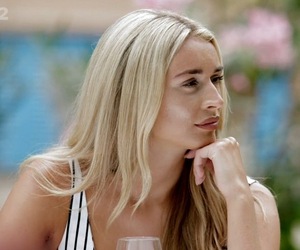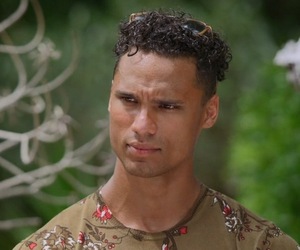 Following the villa's latest re-coupling, the viewers had been voting for which couple they thought made a perfect match, and in a dumping twist, Caroline then revealed that the islanders had to choose one person from each couple in the bottom two to leave the villa for good.
The group chose to save Rykard and Zara Holland, meaning Daniel Lukakis and Rachel had to go.
On her exit, Rachel then found out about the night
Rykard and Olivia had sex
and was visibly shocked. She told Caroline she felt "betrayed" by her beau and wouldn't have put Rykard down to be "that boy."
She did, however, say that she wanted to speak to Rykard to hear his side of the story, and in last night's episode of the show, viewers saw Rachel confront him.
She said: "The thing is, for me it's not you doing it that was the most horrible thing. It was the fact that you kept it from me. Which hurt me more than anything. Why did you not take the opportunity to tell me? I just feel like none of what we had was genuine. I'm questioning it.
"Why did you suddenly turn and have sex with another girl in a bed next to me? I cannot help but think that [Olivia's] playing the biggest game in that villa. If she wouldn't have got with Adam to get immunity she would be out... She slept in a bed next to me and kept that from me.
"I had conversations with her about you and how happy I was, how much I liked you and she could literally look me in the eye and still know that she slept with you a day after we had that amazing night together."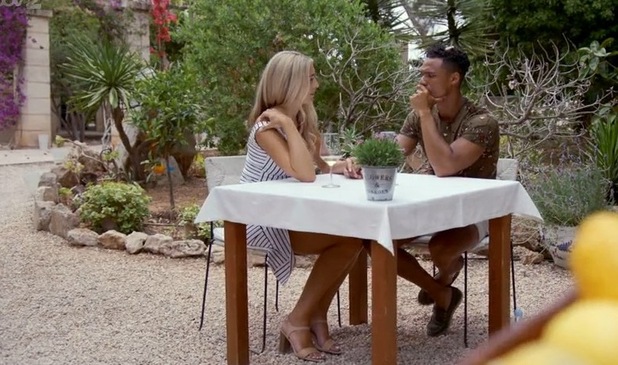 Trying to explain himself and defend Olivia, Rykard told her: "[Olivia] has to play the game. We went what we went through. She went through what she did with Tel, I went through what I did with [Malin]. After being together, and having the same experiences, we ended up getting intimate. If I felt that way for Liv, I would still be in the villa and I'd be cracking on with her.
"I know it hurt you and I know it's hurting you now, but please believe me you were going to know. I told Tom, you were going to find out eventually... We knew it wasn't right.
Rachel pointed out that Rykard didn't seem remorseful, prompting him to say: "If I could go back and not do it, I would not do it."
Prior to meeting with Rachel,
Rykard had decided to quit Love Island.
He told his islanders it was his time to go, as he wanted to pursue things with Rachel instead.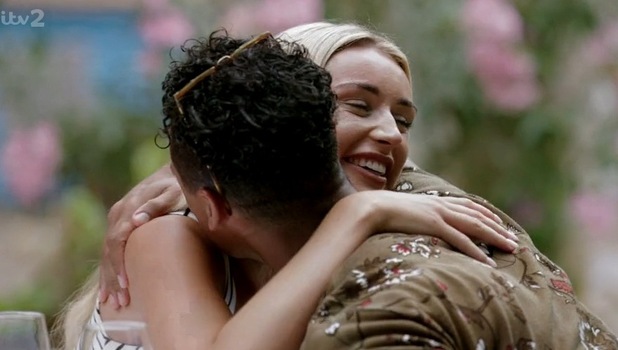 His exit helped in winning Rachel over and she told him: "You need to build a bit of trust back up. It's a massive thing for me. You know I've been cheated on in the past, it's difficult for me to trust... The fact that you left, it does mean quite a lot..."
Trying to work out if Rachel now has doubts about their romance, Rykard interjected: "But it's tainted..."
Rachel replied: "It's not. If you had stayed in there, then I probably would have never wanted to see you again. That does make me feel like this is honestly real. I really doubted everything."
Explaining his decision to leave, Rykard admitted: "At that moment in time when I saw you walk away, I just knew I had to get you."
He then revealed he had written Rachel a poem. It said: "When you arrived with your elegance and beauty, I never predicted you'd be my tall blonde cutie. Never met someone so sweet in all my years, lastly my favourite thing about you are those beautiful big ears."
His cute gesture seemed to do the trick and Rachel gushed: "You are so cute. That is amazing."
The pair then shared a kiss, suggesting they can now move forward. And hinting that their romance could now be back on track, Rykard said following his departure from the show: "We want to enjoy getting to know each other away from the cameras... We're going to go on a few dates and have fun. It will be nice to have a bit of privacy."
Love Island airs nightly on ITV2.
Follow us on Twitter @RevealMag for all your celeb, fashion and beauty news!
Fancy winning some GREAT prizes? Check out Reveal Competitions here!