Love Island: Rykard Jenkins QUITS the show.
He had said he was going to leave when Rachel Fenton was dumped from the island, and now Rykard has stayed true to his word and left the show to pursue his romance with her.
Fans watched Rykard say his goodbyes to the villa, admitting that he wants to leave and show Rachel the person he really is. He told the group: "I can't do the graft again... I've got to be real to myself. It's time."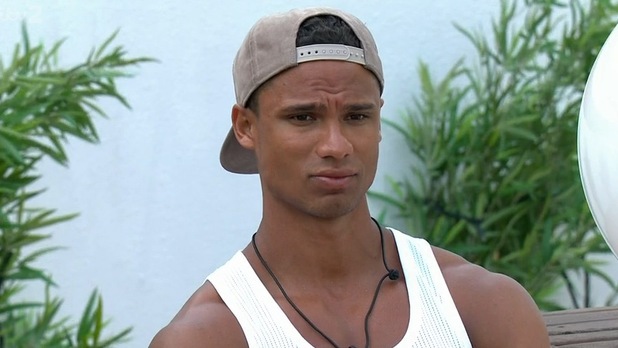 Speaking after his exit from the villa, Rykard insisted his mind was made up and if Rachel had to leave, so would he.
He said: "I was developing a really nice relationship with Rachel and watching her walk away, I knew I had the power to stay or go. No one was holding me to staying in the competition, so I decided I wanted to go after Rachel, as that is who I wanted to be with.
"I didn't want to meet anyone new and I wasn't there for the prize money. I didn't anticipate Rachel leaving in advance, but when it came to it, I had made up my mind - if Rachel left the villa, I was going as well."
When asked if he has any regrets about his decision to go, Rykard replied: "Not at all... Rachel - she's definitely worth the risk of leaving."
Rachel had been chosen by her fellow islanders to leave the island in a dumping twist.
Following the villa's latest re-coupling, viewers had been voting for which couple they think makes a perfect match.
Caroline Flack then revealed that the islanders had to choose one person to stay from each of the couples in the bottom two. They picked Rykard and Zara Holland meaning Rachel and Daniel Lukakis had to leave.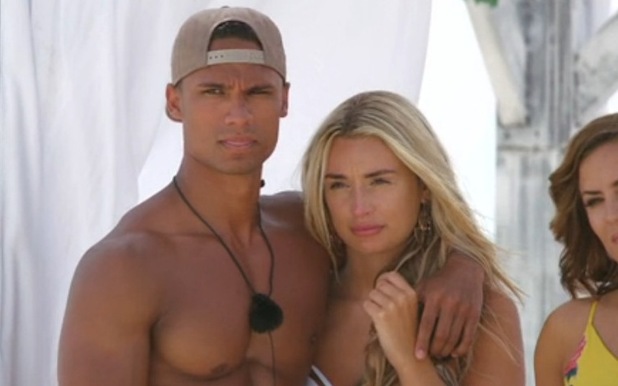 Rykard then made a huge gesture towards Rachel and told his islanders he was going to leave with her. However, while he was debating his decision to go,
Caroline told Rachel about his night in bed with Olivia Buckland.
She revealed that
Rykard and Olivia had sex, the night after he and Rachel enjoyed an overnight date in the hideaway
. Rachel, not surpisingly, was visibly shocked and told Caroline she didn't think Rykard was "that boy."
She said: "I did not think that he was that sort of person at all. I am shocked. I don't know if I should be angry or upset, I'm so shocked. I feel quite betrayed, I really do."
Rachel said she needed to speak to Rykard to hear his side of the story and
viewers watched her confront him during last night's episode of the show
. Rykard explained: "Me and Liv got intimate at one point when we were [still] a couple. And the reason why I didn't say anything about it, especially to you, was because Liv didn't want it to come out.
"If I felt that way about Liv, I'd be in the villa and cracking on with her. If I could go back and not do it, I wouldn't do it."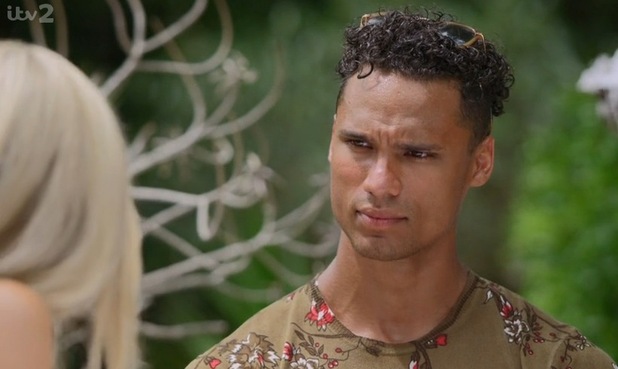 Addressing his night with Olivia, Rykard admitted he didn't think it was "as big a deal" as it had been made out to be.
He said he never expected the moment to cause such a stir on the outside, but is now glad that it is all out on the open. Rykard added: "I honestly didn't think it would be as big a deal as it was. I'm glad it has been brought up and I'm pleased it's out in the open."
Drama aside, he hopes he and Olivia can stay friends following the show. Rykard said: "I hope she finds someone in there that makes her happy. I think she will."
Olivia had broke down in tears when Rykard revealed his plans to leave. She told him she thinks she will "struggle" in the villa without him, but Rykard reassured her she has plenty of friends supporting her on the show still.
Olivia had broken her romance off with Adam, despite only just coupling up with him, as she admitted she has no spark with him. Her backing off paved the way for Zara to try and win Adam over,
and the pair did indulge in a steamy kiss during a game of dares.
As for Rykard and Rachel, they're both headed back to London, with Rykard revealing: "We want to enjoy getting to know each other away from the cameras... We're going to go on a few dates and have fun. It will be nice to have a bit of privacy."
Love Island airs nightly on ITV2.
Follow us on Twitter @RevealMag for all your celeb, fashion and beauty news!
Fancy winning some GREAT prizes? Check out Reveal Competitions here!