Big Brother contestant Andrew Tate recorded a bizarre video following from his removal from the house.
With his mother in the background, Andrew - who was last week accused of posting 'racist and homophobic' tweets in 2012 - claimed in the footage that
BB
bosses asked him to leave after he came up with an "amazing master plan".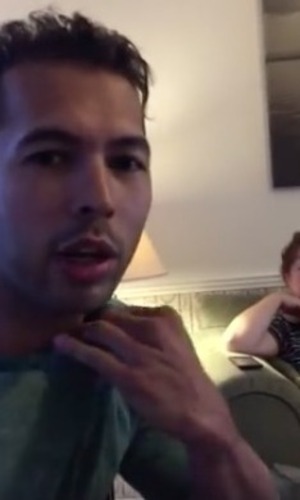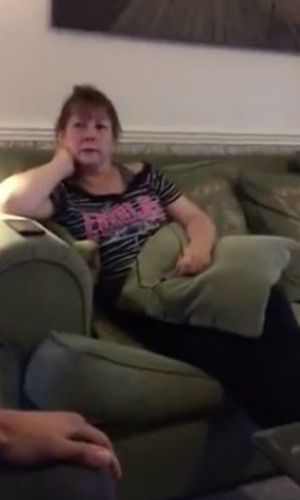 The kick-boxer told the camera that it was feared his plan would cause things to "kick off in the house". He also said
BB
"asked him not to hit" any fellow housemates, as he would "annihilate" them.
Big Brother
bosses tonight told
Reveal
that his claims are "completely false".
In a statement,
BB
said: "Channel 5 and Big Brother have become aware that
Andrew Tate
has posted a statement on Facebook about the circumstances of his departure from the
Big Brother
House. What Andrew says in that statement is completely false.
"Andrew was not removed because of his actions inside the House. Nor was he removed for tweets allegedly posted by him prior to his entering the House.
"Andrew was removed because of information which came to light today."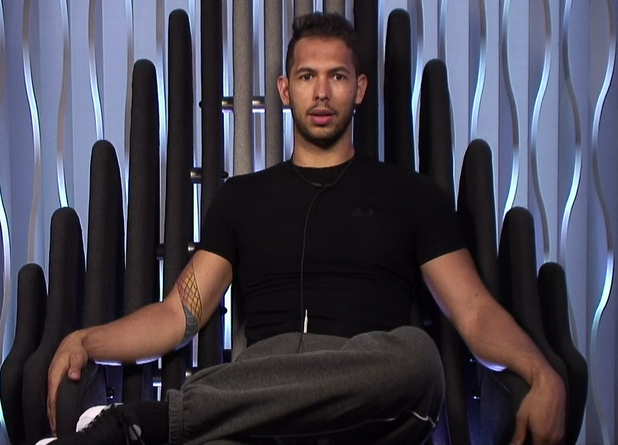 Following his removal, Andrew posted the video which he titled "BAD NEWS GUYS" on Facebook. He has since deleted it.
Andrew began by saying: "This is my mum, and obviously I am Andrew."
He continued: "I'm no longer in the
Big Brother
house I'm afraid. I had a new plan that I wanted to do, which was much better than calling them all snakes. I had an amazing master plan and the producers of the show were worried that, if I did such an amazing master plan and got caught, that it was going to kick off in a big way."
After claiming several housemates "threatened to hit him", Andrew said: "They were saying to me, 'Look, if one of them takes a swing at you, please don't hit back, because you'll destroy them. You will annihilate them. You're a pro-fighter, these are people who think they can fight. Please don't hit them back.
"They decided that my new plan was just too risky and I had to leave. So enjoy the show without me."
After insisting Andrew's claims were "completely false", a BB spokesman said they would be making no further comment.