Stacey Solomon has said she would "love" to fall pregnant again, but she is wary of the comments she would receive, after having two children from two different relationships.
Stacey, who was appearing on ITV's
Loose Women
as a guest panellist, had been discussing if there is a correct age to fall pregnant at and openly spoke of her experience at motherhood.
The former X Factor star had fell pregnant at the age of 17 with her eldest son Zachary, eight, and four years later welcomed her second son, Leighton.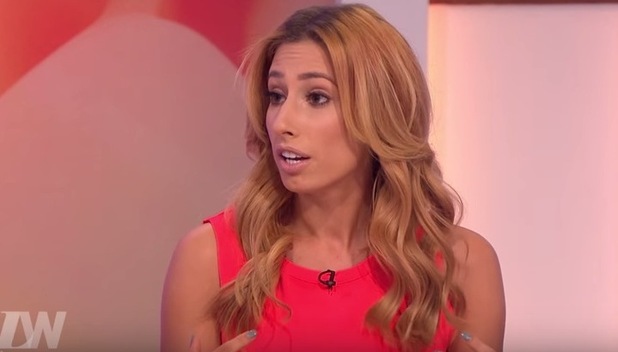 When asked if she would like to have a third child, Stacey admitted that she would "love" to have more children, but she feels like she can't. Having had two children from two different relationships, the 26-year-old admitted that "society makes her feel like she can't."
She told the panel that due to her experience of having a child so young, she knows what it feels like to be judged by others.
Stacey (
who is currently dating ex-EastEnders star Joe Swash
) explained: "I really, really would love more children. Selfishly, I want more children, but society again makes me feel... I have two children from two previous relationships. I kind of feel like I can't have a child with somebody else.
"I spent a lot of my childhood walking around with a baby and a pram and that was hard. I know what it feels like to have people looking you. Now that my life is really quite open, I can imagine the comments."
The panel were quick to reassure her that she shouldn't worry about what other people think, if it's something she would love to do. Nadia Sawalha told Stacey: "Those that don't matter mind, and those that matter don't mind."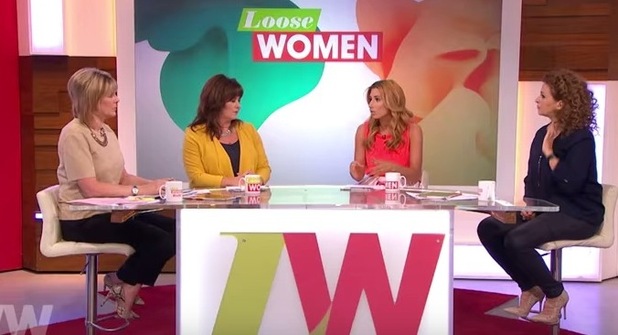 Stacey also candidly spoke of falling pregnant with Zachary when she was seventeen years old. Speaking from her own experience, she spoke out against the mentality that women shouldn't have children too young or too old, insisting everybody's situation is different.
She said: "I just do not agree with the mentality of, 'Women shouldn't be 40 when they have their children, girls shouldn't be 16 when they have their children...' I am so sick of people telling me when it is best to have your children, everybody's situation is different. Everybody's life is different."
Stacey continued: "You have to treat each individual case as it is, you can't pigeon hole. My brother is 11, my mum and dad had him when they were 45 and he's amazing. He's the most incredible child... he doesn't have grandparents, but he is a very happy, loved, respectful child."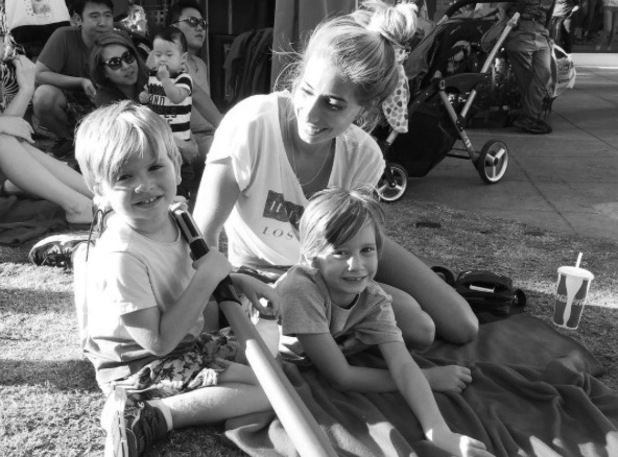 Opening up about her pregnancy when she was still a teenager, Stacey then said: "I was 17 when I got pregnant with Zachery... [because of] all of the stigmas around how old you should be, the first thing I thought was that I had to make the decision not to have the baby because I'm 17, 'I'm too young and I can't do it.'
"All of my family, although later on in life they've now told me they actually didn't want me to make that decision, said, 'It's up to you. We'll stand by you. We'll love you and respect you no matter what.'
"I ended up going to do what I had to do, I can't even bring myself to say it... I remember laying there and they turned the monitor round and I remember seeing my mum's face. She just filled up with tears, I could see all that emotion in her and in that moment, I knew I just couldn't go through with it. I understand why people do and I don't judge anybody, but I just couldn't and it's the best decision I've ever made."
Follow us on Twitter @RevealMag for all your celeb, fashion and beauty news!
Fancy winning some GREAT prizes? Check out Reveal Competitions here!