Love Island: Rachel Fenton confronts Rykard Jenkins over sleeping with Olivia Buckland and tells him she now doubts their entire relationship.
Last night (12 June),
two islanders were dumped from the villa
. Viewers had been voting for the couple that they think make a perfect match and host Caroline Flack revealed that the islanders would have to choose one person from each couple in the bottom two to leave for good.
Rachel and Daniel were chosen and on their exit,
Caroline told Rachel about Rykard's night with Olivia
. She said that she wanted to speak to Rykard to hear his side of the story and in scenes to air in tonight's show, Rykard and Rachel come face-to-face...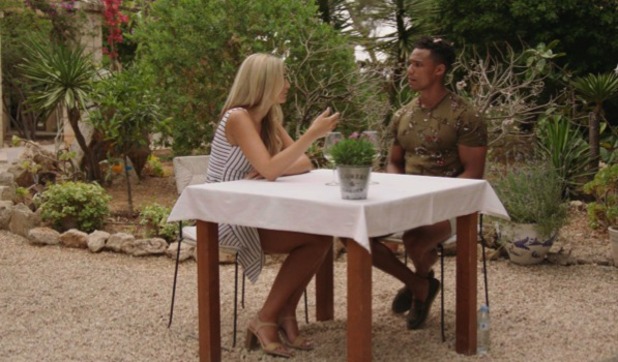 Rykard and Olivia had slept together the night after he and Rachel enjoyed an overnight date in the hideaway.
Their romance had been heating up and Rykard had gone on to pick Rachel
during Friday night's re-coupling.
On hearing about her beau and Olivia, Rachel told Caroline she was shocked and that she didn't think Rykard would be "that boy."
Tonight, she confronts him and trying to defend his decision not to say anything, Rykard tells her: "Me and Liv got intimate at one point when we were [still] a couple. And the reason why I didn't say anything about it, especially to you, was because Liv didn't want it to come out."
Rachel interjects: "Of course she didn't..." prompting Rykard to continue: "Of course she didn't, but at the same time remember she is my friend."
Rachel then questions if that meant it was Olivia's loyalty over hers, and Rykard tries to reassure her it wasn't.
She then tells him: "The thing is, for me it's not you doing it that was the most horrible thing. It was the fact that you kept it from me. Which hurt me more than anything. Why did you not take the opportunity to tell me? I just feel like none of what we had was genuine. I'm questioning it."
Rachel continues: "Why did you suddenly turn and have sex with another girl in a bed next to me? I cannot help but think that [Olivia's] playing the biggest game in that villa. If she wouldn't have got with Adam to get immunity she would be out... She slept in a bed next to me and kept that from me.
"I had conversations with her about you and how happy I was, how much I liked you and she could literally look me in the eye and still know that she slept with you a day after we had that amazing night together."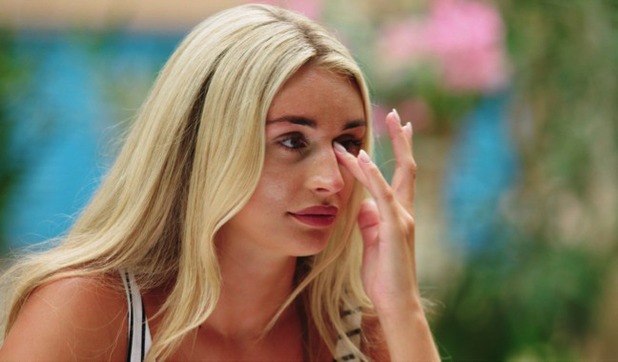 Not convinced that Rykard is that remorseful, Rachel adds: "You don't seem like you're sorry. It's a massive thing for me. You know I've been cheated on in the past and it's difficult for me to trust people, let people in. It was a horrible, horrible thing for me to hear. I doubted everything that you said."
Will the pair be able to move forward?
At the time Rachel was dumped from the island, Rykard had said he was going to leave too to be with her, but fans are still unaware if he has really left.
Olivia, meanwhile, tells her fellow islanders that she doesn't want Rykard to go. Having previously denied that the pair had got intimate, Olivia confesses all and says: "I need to tell you guys something. Me and Rykard [had sex]... A few days ago. Only Tom knows. It's just like, we're both friends, it wasn't anything…I think he was worried about Rachel, but it didn't mean anything it wasn't, it was just you know, comfort. Looking out for each other."
She adds: "I didn't think I'd get this upset about someone leaving that I've only known two weeks but he had my back. He made me feel better everyday. . It was so nice to have a secret with Ryk and no one knew. It was just like, we could have our own little joke and no one understood it."
Love Island airs nightly on ITV2.
Follow us on Twitter @RevealMag for all your celeb, fashion and beauty news!
Fancy winning some GREAT prizes? Check out Reveal Competitions here!