Andrea Corr and Gary Kemp paid tribute to David Bowie alongside thousands of fans at the Isle of Wight Festival 2016 this weekend.
To mark the
iconic singer's passing in January
and celebrate his incredible career, the musicians took to the stage on Saturday, 11 June to perform his classic 'Starman'.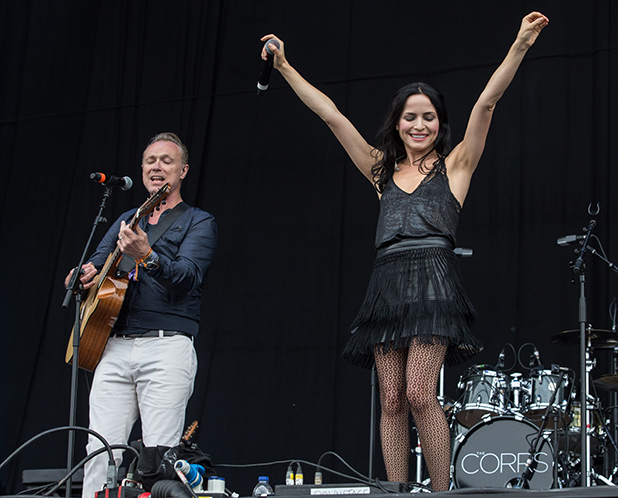 The tribute - introduced via video link by Jack Whitehall and in association with Stand Up To Cancer - honoured the fact Bowie's last-ever UK performance was at Isle of Wight in 2004.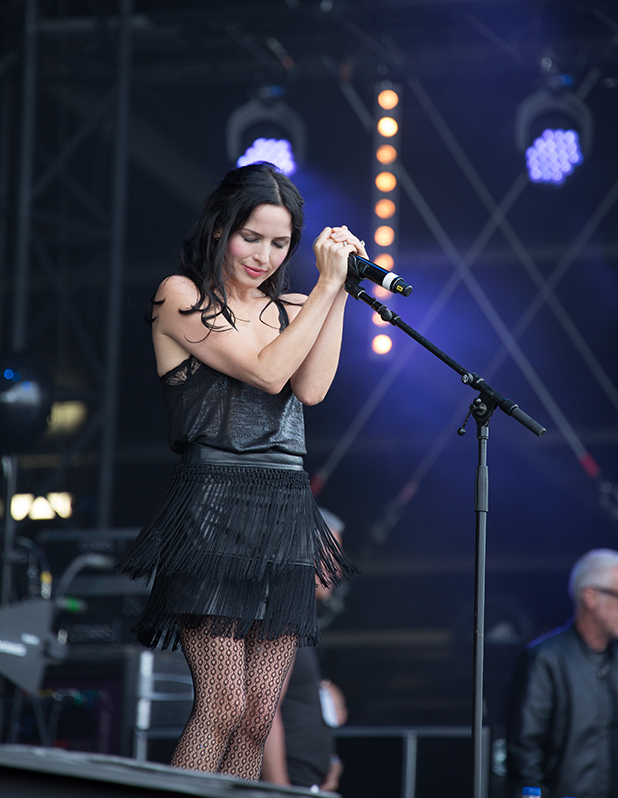 Andrea told
Reveal
afterwards: "David's last performance was here and it was just an honour to sing 'Starman'. It was amazing looking down at those faces.
"He really was the most beautiful man and artist. He just embodied it. He was it entirely. And I'm just delighted to have been around in his time. His music lives on and there in the audience, it was pretty special. It was a celebration."

Festival goers were encouraged to buy masks bearing Bowie's image from his
Aladdin Sane
album cover, with proceeds going to Stand Up To Cancer.
They were then asked to wear their masks at the main stage during the tribute, which included clips of Bowie's performance at Isle of Wight and classic songs such as 'Heroes'.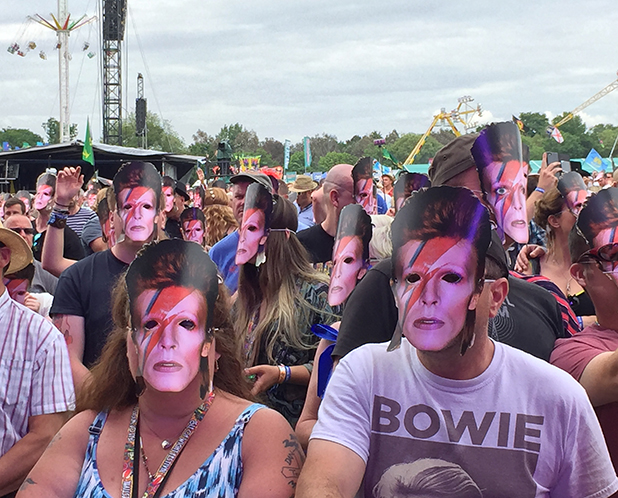 Festival organizer John Giddings, who was Bowie's agent for more than three decades, introduced Andrea and Gary to the stage, and paid tribute to his "good friend".
The festival's hospitality bar was renamed the Black Star Bar for the weekend, in recognition of Bowie's last album. It was decorated with images of the singer.
Bowie passed away on 10 January
following a battle with cancer.
Watch the whole tribute below: