Love Island: Rachel Fenton has finally found out the truth about Rykard Jenkins and Olivia Buckland sleeping together.
Despite pursuing a romance with Rachel,
Rykard couldn't resist getting pretty steamy with Olivia
and it was the one moment that had completely SHOCKED fans so far this series.
Although they were coupled up, Rykard and Olivia had insisted they were just friends, so nobody expected the pair to actually have sex - especially not in the bed next to where Rachel was sleeping. The duo had promised to keep their antics quiet, but when Rachel was voted out of the villa in last night's episode, host Caroline Flack finally broke the news to her.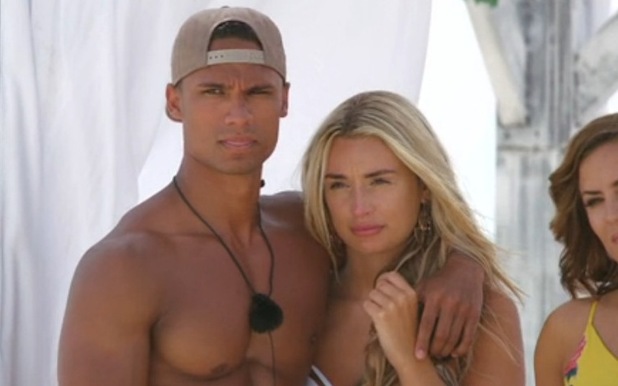 On Friday night (10 June), the islanders had re-coupled. At the time, they were told that the public would be voting for who they think make a perfect match. The couple with the least votes would then be at risk of being dumped.
And in a dumping twist, viewers then saw Caroline return to the island with a bit of a bombshell. She revealed that Rykard and Rachel and Zara Holland and Daniel Lukakis were the couples who had received the least votes.
Their fellow islanders then had to choose one person from each couple to leave the villa. They picked Rachel and Daniel, but Rykard decided he wanted to go too, as it wasn't worth staying in the villa without Rachel.
His grand gesture certainly won her over, with Rachel telling Rykard she thinks he is "amazing."
However, she soon changed her tune when Caroline revealed all about Rykard's night with Olivia.
She had been interviewing Rachel and Daniel before they headed home, and had asked Rachel why she thinks the public didn't think she and Rykard were a good match. Rachel suggested it was because Rykard wasn't her usual type, but Caroline told her there may have been another reason.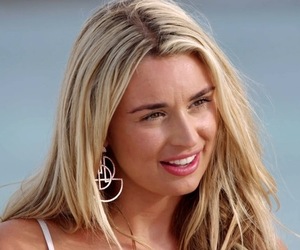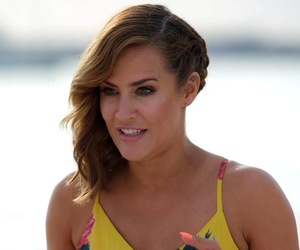 She said: "There was one moment that viewers reacted to quite strongly, that you didn't see and no one else in the villa saw. I think this could be the reason as to why people think you weren't the perfect match. There was a clip that the public saw of Rykard and Olivia together in bed and it was the night after you two were together in the hideaway.
"They got very close, and they got very intimate. He then confessed to Tom and Tom asked Rykard if he and Olivia had slept together, and Rykard said yes. I think that's why the public didn't vote for you to be a perfect match, and in a way were saving you from staying and spending your time with Rykard because he didn't tell you.
"Olivia denies it, but he did sit and confess it to Tom."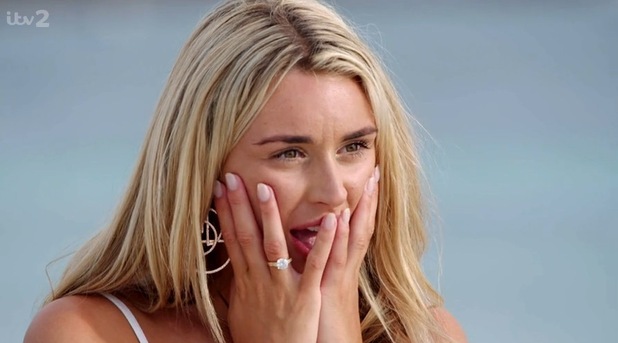 Rachel replied: "I cannot believe that. I did not think that he was that sort of person at all. I am shocked. I don't know if I should be angry or upset, I'm so shocked. I feel quite betrayed, I really do."
"I've been cheated on in the past," she said. "I'm not going to stand for that, I don't want him to come back. He can stay there. I can't believe he's that boy, I really didn't think he would... I'm glad the public had my back."
Rachel then said that she would like to speak to Rykard to hear his side of the story, and in tonight's episode, the pair come face-to-face. In a sneak peak at their conversation, Rachel tells him: "I actually feel like a mug."
Here's how Twitter reacted:
I feel sick for Rachel there mind... That was SAVAGE!!!!!!! Poor @carolineflack1 looked crazy uncomfortable!!! @LoveIsland

— Vicky Pattison (@VickyPattison) June 12, 2016
#loveisland so glad Caroline finally told Rachel about Olivia and rykard, someone's in trouble now

— beth (@wrecklesscth) June 12, 2016
Can't believe @carolineflack1 told Rachel about rykard #girlcode #loveisland

— Steve Drummond (@funkylad36) June 13, 2016
Oi Caroline and her wooden spoon telling Rachel about Olivia n rykard hahaha

— Denni (@dennihughes_) June 13, 2016
Ahhhhhh I just watched @LoveIsland a bit mean in the way they told Rachel but I like rykard!! Naughty boy!! #LoveIsland

— Carys Bound (@BrowningCarys) June 13, 2016
I'm honestly so glad that Caroline told Rachel because it didn't look like Rykard was going to be telling her anytime soon #LoveIsland

— Em (@EmilyyJane97) June 12, 2016
@loveisland gets so interesting. RYKARD you've been caught! You better be hoping Rachel takes you back because I sure as hell wouldn't

— Sasha (@_sashaaa_x) June 12, 2016
Rykard's just warmed & broken Rachel's heart in the space of 10 minutes

— luce (@lucyhardiman__) June 12, 2016
Caroline Flack spilling the tea on Rykard to Rachel was so savage but so good

— ~megan~ (@_meganhealey_) June 12, 2016
Absolutely gutted for Rachel over the whole Rykard situation #LoveIsland

— ashley jackson (@AshleySophiaaa) June 12, 2016
#LoveIsland make Rykard leave and bring Rachel back Olivia won't be so smug then

— kerry mellor (@kmellor39) June 12, 2016
Love Island airs nightly on ITV2.
Follow us on Twitter @RevealMag for all your celeb, fashion and beauty news!
Fancy winning some GREAT prizes? Check out Reveal Competitions here!