Kim Kardashian West looked rather engrossed by her phone yesterday as she arrived at the airport with husband Kanye West.
The
Keeping Up With The Kardashians
star was snapped at LAX on Sunday, 12 June, walking into the terminal while not taking her eyes off her white phone.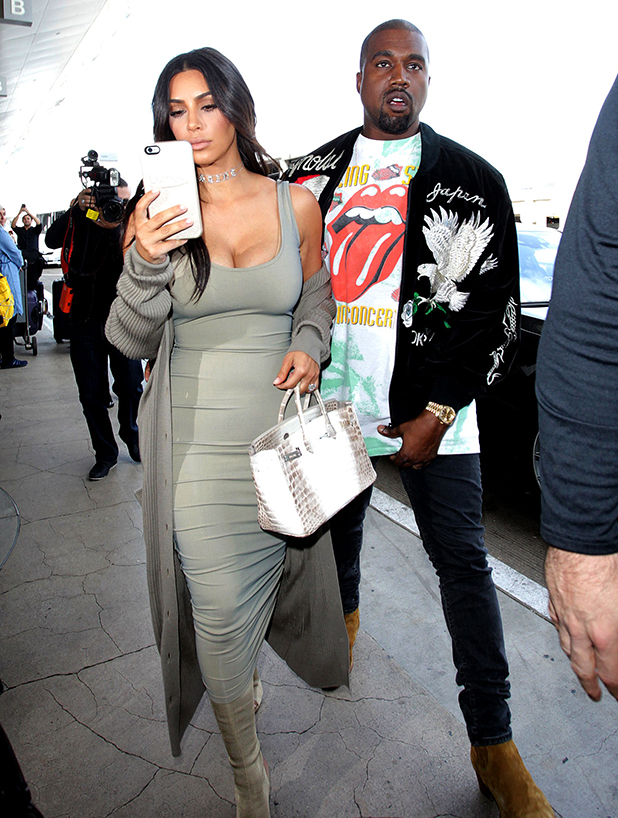 Watch where you're going, Kim!
We couldn't help notice the mother-of-two had a Lumee mobile phone case. Well, that makes sense! The Lumee case has front-facing lights designed to make your selfies that much better. And we all know how much Kim loves a selfie!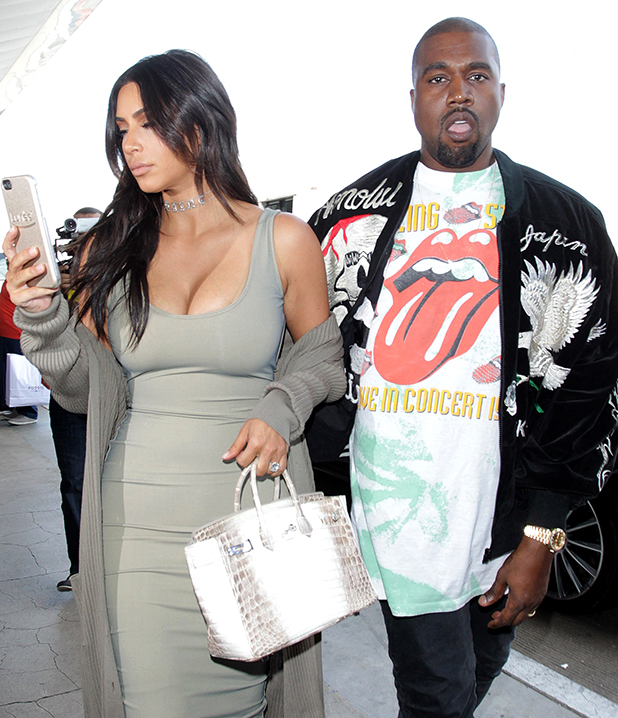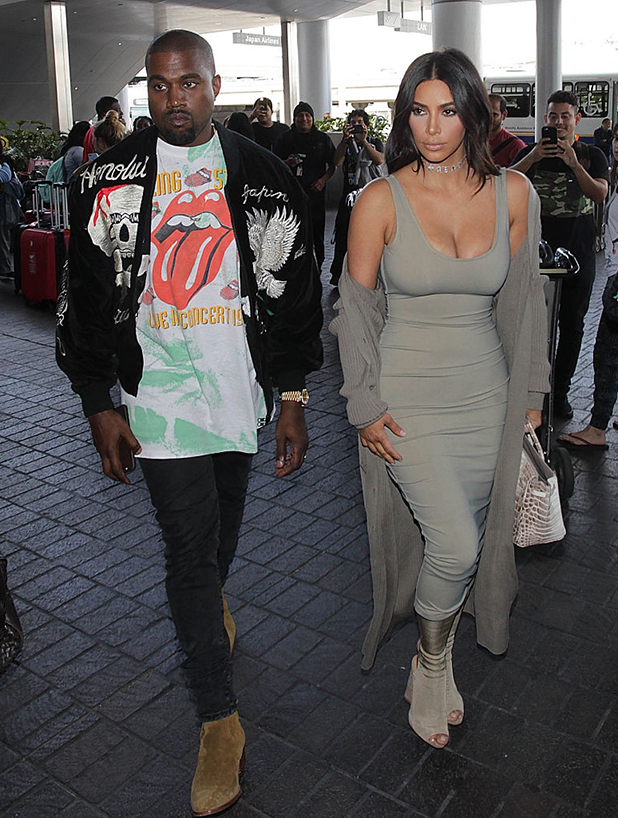 The 35-year-old – who is known for being a bit of a phone addict – was dressed to the nines for her flight, in a figure-hugging frock, knee-high boots and a slouchy cardigan, which fell off her shoulders.
Kim also wore a diamond choker emblazoned with her son Saint's name.
The couple were en route to Paris, a city that holds special memories for them: it's where they spent the week before their wedding, celebrating with friends and family.