Queen and Adam Lambert closed out the Isle of Wight Festival 2016 with a blistering set that included a poignant tribute to the victims of Orlando's mass shooting.
The artists took to the stage at Seaclose Park on Sunday, 12 June as the hugely anticipated final headline act of the weekend, which had seen the likes of Stereophonics, The Who, Faithless and Jess Glynne perform.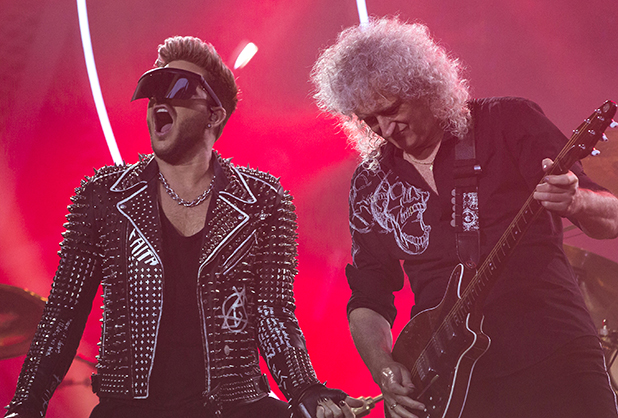 Remarkably, it was Queen's debut performance at a UK festival – despite forming way back in 1970!
Drummer Roger Taylor said: "When I think of The Isle of Wight Festival I think of Hendrix, Dylan and The Who. What immortal company to be in."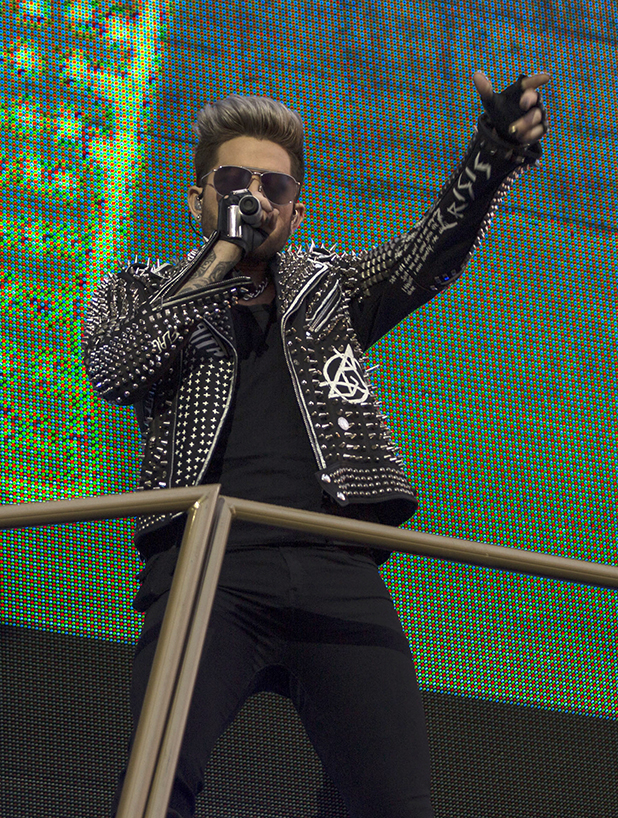 They were joined by the always very, very amazing
Adam Lambert
who, since finishing runner-up on
American Idol
in 2009, has enjoyed a successful solo career across the globe. (If you haven't checked out his albums, we recommend you do!)
He first met Queen during
American Idol
, when Roger and Brian May performed with him in the finale. (Adam had performed 'Bohemian Rhapsody' during the audition stages.) Adam later joined the band for a one-off performance at the MTV Europe Music Awards 2011, before officially joining as new frontman.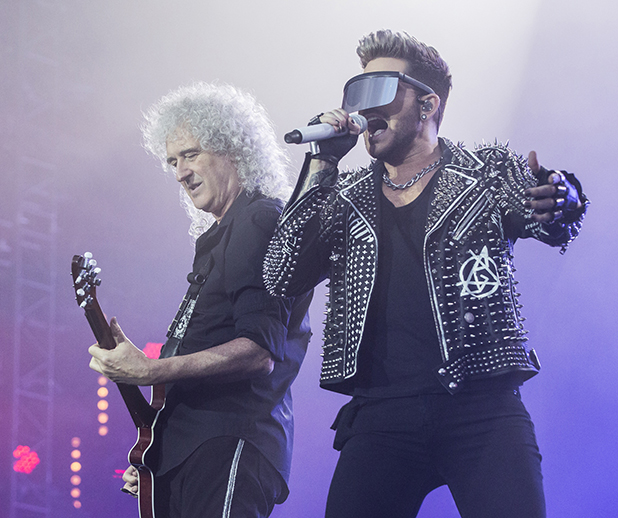 They flew in via a personalized helicopter emblazoned with the words Queen + Adam Lambert – talk about making an entrance! And, as always, Mr Lambert was looking oh-so-stylish in his all-black ensemble and sunglasses.
As the group arrived on stage, footage was played showing them backstage, gearing up for the big moment. Then, the curtains bearing the Queen logo dropped and they emerged in a sea of red light and insane energy from the audience, and launched straight into 'One Vision'.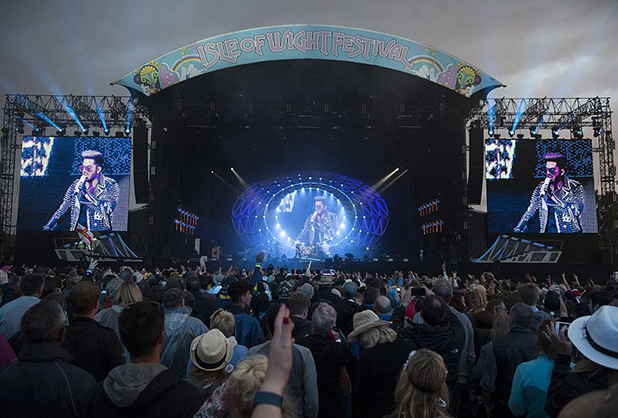 All the classic Queen tracks were on display from 'We Will Rock You', 'We Are The Champions', Radio Ga Ga', 'Fat Bottomed Girls', 'Under Pressure' and 'Killer Queen', to 'Who Wants To Live Forever', which was dedicated to the victims of the Orlando nightclub shooting.
Introducing the song, Adam said: "This is dedicated to those who lost their lives in Orlando, Florida, and anyone who has been a victim of senseless violence or hatred."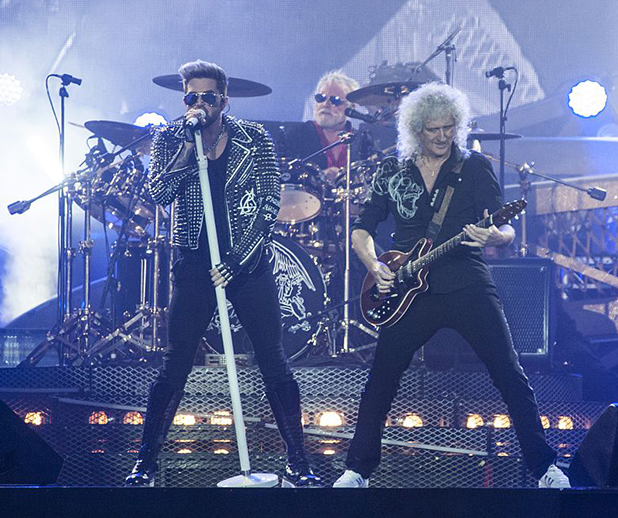 The late Freddie Mercury made an appearance during 'Bohemian Rhapsody', with his image and vocals being beamed onto the giant screens on either side of the stage.
As you'd expect from a headline act of this calibre, the atmosphere was ELECTRIC with thousands singing along, dancing and just having an incredible time.
Take us back, please!
And it seems like plenty of other festival goers feel the same way!
Plus I am now a converted queen fan. Went for @adamlambert fell in love with @QueenWillRock as well. @IsleOfWightFest #IsleOfWightFestival.

— Tashie_toos (@Tashie_toos) June 13, 2016
Queen and Adam Lambert. What a show! #IsleOfWightFestival #Queen pic.twitter.com/B0k2hrDgat

— Hannah Cusworth (@Hannah_Cusworth) June 13, 2016
#WhoWantsToLiveForever by #Queen + #AdamLambert jaw dropping #IsleOfWight

— Aly (@ALhighlights) June 13, 2016
Queen and Adam Lambert may just be the highlight of my life

— Will (@williammcnally1) June 13, 2016
Absolutely speechless at Queen & Adam Lambert's performance. The most incredible show I have ever seen, completely in awe right now

— Sarah Hart (@ManyofSarah) June 12, 2016
Well Queen & Adam Lambert were literally incredible - the only reason I bought a ticket and well worth it

— Kirstie Saunders (@KirstieLouiseS) June 12, 2016
Queen and @adamlambert were incredible! Probably the best gig I've ever been to! So good!

— SublimeKelv (@sublimekelv) June 12, 2016
Oh my God- Queen were beyond incredible tonight! @adamlambert KILLED it- such an insane voice! I feel so lucky- what a spectacle! #IOWFest

— Lottie Savage (@LottieSavage26) June 12, 2016