Kim Kardashian West showed her support for husband Kanye West yesterday (11 June) by posing in a "Pablo" swimsuit.
Forget downloading her man's music or tweeting a supportive message about his tunes, Kim did it in the only way she knows - by flaunting that incredible body.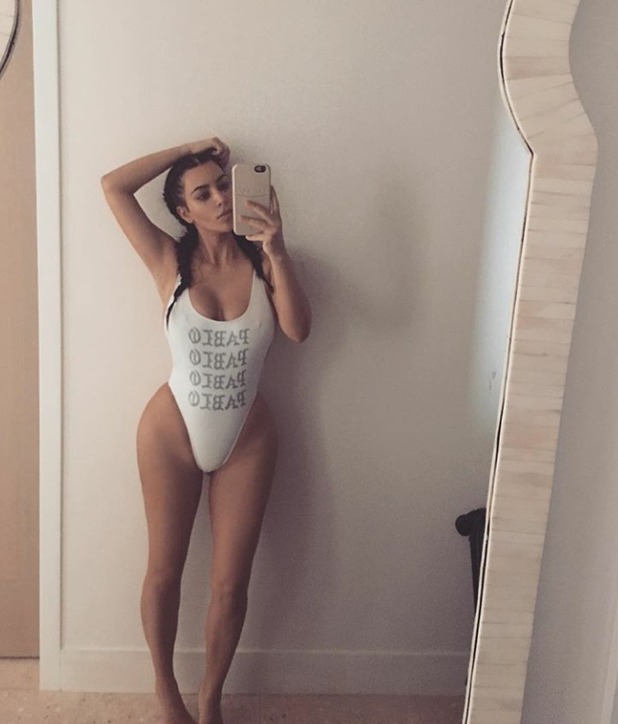 Well, this is Kim after all. We'd be disappointed if it was anything else!
The reality star took to Instagram to post the snap that leaves little to the imagination. In the selfie, Kim can be seen wearing a white swimsuit that's emblazoned with the word "Pablo", which refers to Kanye's latest album 'The Life Of Pablo'.
Playing on the title, the mum-of-two added the caption "TheWifeOfPablo".
But it wasn't the swimwear that grabbed our attention, more the fact that Kim's body is looking HOT.The plunging high-cute piece revealed Kim's impressive toned legs and those famous curves.
Seriously, how does she look like this after two kids?!
Wearing her long black locks in French braids, Kim gave us major body envy with the raunchy mirror photo.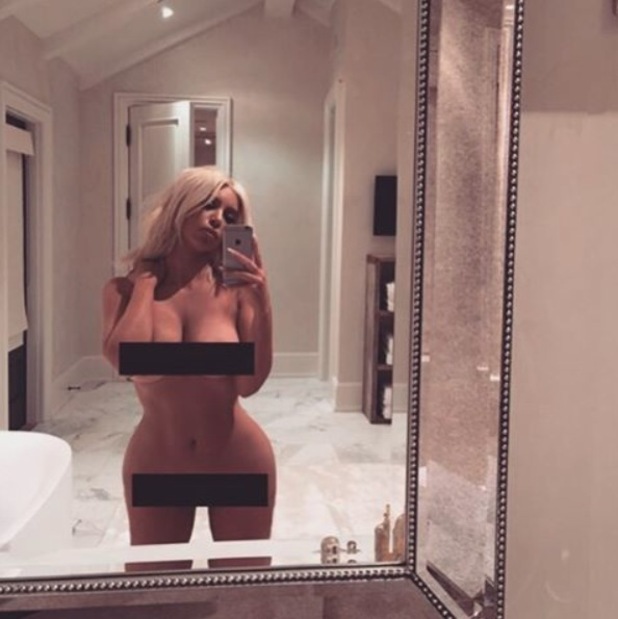 Kim is no stranger to getting out her figure. She famously attempted to"break the internet" with
her shoot for Paper magazine in 2014
and earlier this year she sparked controversy with a naked photo that
just
covered up the obvious parts.
At the time she was faced with heavy criticism and hit back at the negative remarks, saying: "I don't do drugs, I hardly drink, I've never committed a crime—and yet I'm a bad role model for being proud of my body?
"It's 2016. The body-shaming and sl*t-shaming—it's like, enough is enough. I will not live my life dictated by the issues you have with my sexuality. You be you and let me be me. I am a mother. I am a wife, a sister, a daughter, an entrepreneur and I am allowed to be sexy."