Vicky Pattison has admitted she thinks she's in love with best friend Alex Cannon, who entered the Big Brother house last night.
The former
Geordie Shore
star, 28, confessed on today's
Loose Women
that she was confused about her feelings towards Alex and terrified of losing him as a friend if they did pursue a romance.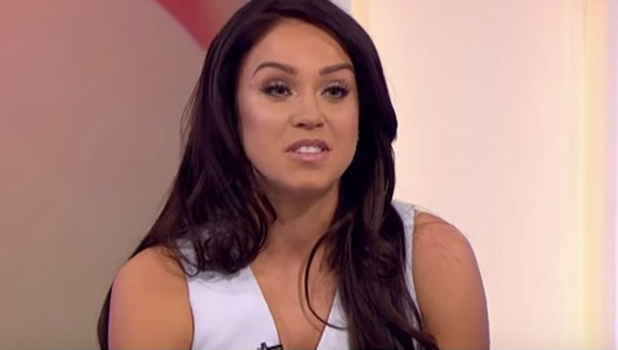 "I have a massive confession and a bit of a dilemma," she began.
"So, I have got a best friend who is a boy. We've been best friends a year and a half, practically inseparable. We worked together at first then it grew to something more. Now I think I'm totally head over heels in love with him."
Vicky then clarified she was talking about model Alex, who co-starred with her in MTV's
Geordie Shore
and is
now in the Big Brother house.
"There are plenty of lads in the world that I could ruin stuff with, that I could go out with for six months and they could cheat or do something wrong and we flat out never speak again," she continued.
"This is the one lad I can't lose," she said, when asked if she was worried about losing their friendship if a relationship failed. "If that means keeping him as a friend I'll have to make do with that."
She then joked: "We have made a pact that if we are both still single when we're thirty we will get married. But I lied about my age so he thinks I'm younger than I am, so I am going to get him sooner than he thinks."
Vicky and Alex, 26, have been romantically linked in the past, but
Vicky told Fabulous magazine recently
that nothing would ever happen beyond close friendship.
"For a long while I really did think something was going to happen, and because I don't think he was aware of that, it made our relationship a little odd. I was wanting more and he was confused by my behaviour. Maybe I was confusing a great friendship with love. We've obviously kissed, but we've never slept together and I think we've got past that point now."