Charlotte Crosby has stayed silent on that kiss with Marty McKenna in this week's Geordie Shore, but her liked tweets following the episode give some insight into how she is feeling.
The 26-year-old broke down in tears on the most-recent episode after
kissing Marty during a wild S&M-themed party night
, despite being with Gaz Beadle at the time. She later came clean to
Gaz, who decided to leave the house for a while
as he was so angry.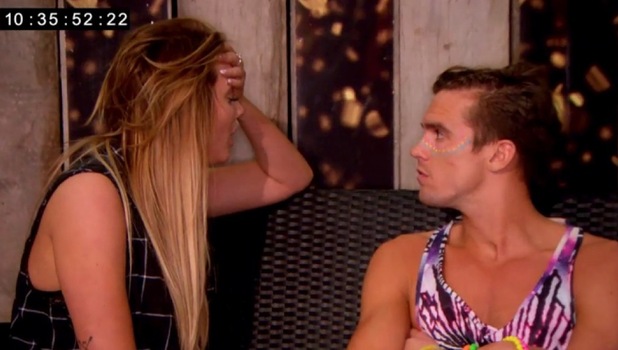 But that was all filmed earlier this year and since then, Charlotte and Gaz have broken up, he's done
Ex On The Beach
, they've exchanged hostile words on Twitter, and she's quit
Geordie Shore
.
After the episode aired, Charlotte favourited a string of comments, saying she wasn't the one who messed things up in their relationship, and alluding to Gaz's history.
The liked tweets included:
Everyone slating @Charlottegshore for that kiss. What's one kiss compared to the 5 years of stuff Gary has done.

— Declan Hill (@Declanhill07) June 7, 2016
@Charlottegshore only did what @GazGShore has done to her a million times! How many times was he forgiven? #doublestandards #hypocritical

— cristina scott (@c1r1i1s1t1i1n1a) June 7, 2016
Now Gary will understand how @Charlottegshore felt for 5 years #geordieshore

— eilidh (@EilidhMcc123) June 7, 2016
You'd think after all @GazGShore put @Charlottegshore through for 5 years he would let one silly kiss slide

— Mrs P (@LucyLambden1) June 7, 2016
So @Charlottegshore kissed Marty how many times has @GazGShore screwed her over. Get over it! @Charlottegshore u deserve better

— Toni ovenstone (@ToniOvenstone) June 7, 2016
As much as I love @GazGShore @Charlottegshore together, hopefully gaz realised after that Marty kiss how she's felt all these years. LY2 tho

— Anon Tweeter (@gosstweeter) June 7, 2016
After the kiss with Marty, which aired on Tuesday night, an upset Charlotte said she had "f**ked up" and added: "I hope more than anything he can forgive us because I don't want to lose him. I don't want to lose Gary."
Gary, however, replied: "You just blew everything. I need to get out of this house and f**king calm down."
Since the series was filmed, things have changed between Charlotte and Gary, 28.
The pair's relationship was in the headlines last week after
Charlotte revealed in a magazine interview she'd been hospitalised with internal bleeding following an ectopic pregnancy
. She said
Gaz had been filming in Thailand for Ex On The Beach
at the time. She also claimed while she was recovering she learned he'd allegedly been unfaithful in Thailand.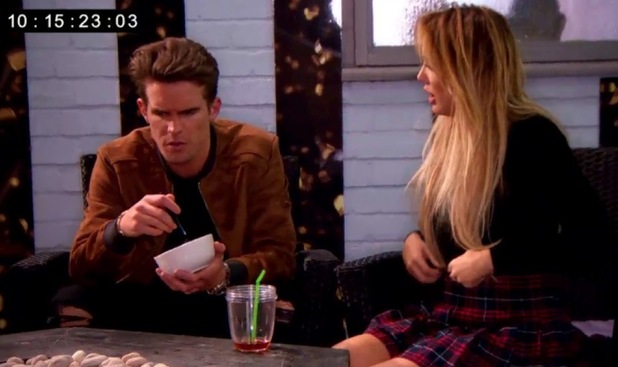 Gaz penned a column for the
Daily Star,
, insisting he was single when he filmed
EOTB
as he and Charlotte hadn't made things official, and said he'd offered to fly home to be with her.
He said MTV told him about the hospitalisation during filming. "Straight away, I was like, 'I need to go home immediately.' I was told I could speak to Charlotte, which calmed me down. I spoke to Charlotte and she said she was surviving with her mam and friends nearby, that I was under contract to continue filming, and she told me stay out there."
Charlotte then quit Geordie Shore, but seemed to regret that decision.
As the show's stars flew out to Spain to start filming series 13, Charlotte tweeted "When you realise you made what seems like the worst decision of your life. I've lost my family… and my life. Cast and CREW."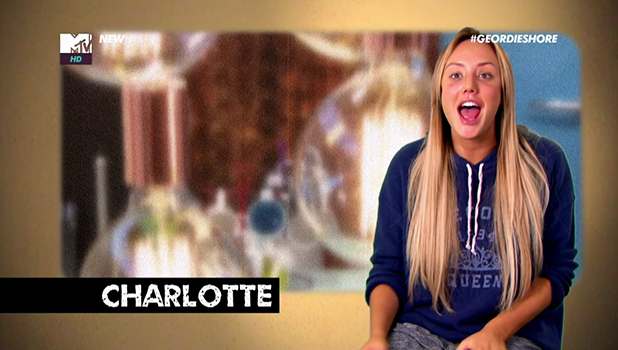 Gaz responded to Charlotte on Twitter
, telling her: "It's not too late… Get a bag packed and get your arse out here." He added a green heart emoji and a plane emoji. But he later deleted that tweet and Charlotte never replied.
When one Twitter follower said last night, "If we all had a man that cared for us like @GazGShore cares for @Charlottegshore we'd be sorted!!," Charlotte replied: "Really?!
He didn't care that much when I was lying in hospital?!
Oh but I forgot its cos the cameras weren't on him."
We contacted a rep for Gaz for comment.
Plenty of viewers, meanwhile, sympathized with Gaz after watching the latest episode:
I've always felt for Charlotte, but after seeing last nights episode, defo feel for gaz

— Thomas McDonagh (@tsmcdonagh) June 8, 2016
Everyone saying gaz has done this to Charlotte for 5 years but he's actually mature now and realised what he's missed and she did that

— fiá (@__S0aff) June 7, 2016
Felt well bad for gaz though, goes through all that trying to prove himself and then Charlotte does that

— Wade (@waadeharris) June 7, 2016
Fancy winning some GREAT prizes? Check out Reveal Competitions here!