Charlotte Crosby is flying to Australia next week… which seems to mean she won't be taking Gaz Beadle up on his suggestion to pack her bags and join the Geordie Shore cast in Magaluf.
Former
Celebrity Big Brother
winner Charlotte tweeted overnight that she couldn't wait for her big trip to Oz, saying: "I cannot wait to get out to Australia next week to see you all and obvs my @StageAddiction family."
She
quit Geordie Shore last week
, saying it was a tough decision to make but something she needed to do, particularly as she didn't want to be around co-star and ex-boyfriend Gaz.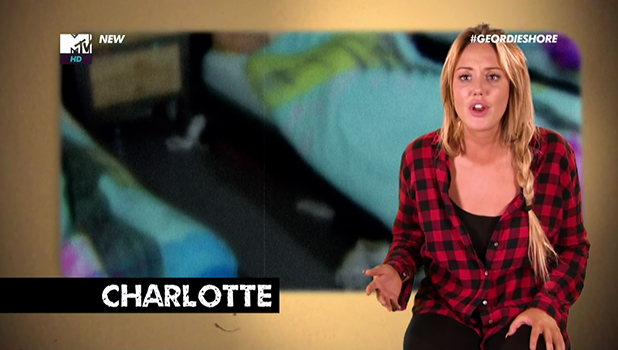 But she then
suggested regretting that decision, when she tweeted she'd made the "worst mistake"
and felt like she was losing an important part of her life.
Charlotte's tweet came after the cast flew to Magaluf to start filming series 13
without her.
That prompted
Gaz to tweet today: "It's not too late… Get a bag packed and get your arse out here."
He added a green heart emoji and a plane emoji.
Charlotte, however, didn't respond and appears to instead be getting ready for her trip Down Under… but that doesn't mean
Geordie Shore
fans are giving up hope she could fly to Spain afterwards.
After all, the cast will be filming series 13 for the next six weeks so plenty of time.
After reading her Oz tweet, many replied to wish her safe travels, but also urge Charlotte to go to Magaluf after Australia and return to the show that made her famous.
@Charlottegshore @StageAddiction and @mtvgeordieshore straight after !!! U know makes sense

— LUCY woolacott (@JUICE1976) June 6, 2016
@Charlottegshore @StageAddiction magaluf after ??????

— helenwaters (@helenwaters3) June 6, 2016
@Charlottegshore then can you fly to maga to join the rest of them?

— laurenhightxox (@LaurenMariee97) June 6, 2016
@Charlottegshore @StageAddiction would love you to go and join your GS family, but hope you have a lovely time.

— Louise Lowe (@louiselowe1904) June 6, 2016
@Charlottegshore @StageAddiction Join your GS family, you'll have a fab time. It makes me sad ur not going.

— Hela Lopez Mitchell (@hela_lopez) June 6, 2016
It had been speculated last week that the reality star may still pop up on the MTV show from time to time despite quitting last week... but she's said that just isn't true.
Charlotte tweeted: "I appreciate all the optimistic articles of me returning to @mtvgeordieshore for "Special Occasions" But sadly there's no truth in these...
"I am no longer a part of Geordie shore and have no plans in returning. It's massively devastating for me and I will miss them all. But I'm ready and MASSIVELY excited for my real life to start now. Just to clear that up from the articles that have been claiming otherwise."
allowfullscreen
webkitallowfullscreen
mozallowfullscreen
style="width: 618px; height: 350px;">
Fancy winning some GREAT prizes? Check out Reveal Competitions here!