Love Island: Scott Thomas tries to apologise to Kady McDermott, after upsetting her following his date with Malia Arkian.
Last night (5 June), viewers saw Kady and newcomer Malia majorly clash, after Kady accidentally spilt wine over Malia's foot. Malia had thought Kady had done it on purpose, because she had been on a date with Kady's current partner Scott.
Things escalated as the girls argued, and after pushing Kady,
Malia was removed from the villa
. Prior to that, though, Kady had fallen out with Scott because of they way he acted with her when he returned from his date with Malia.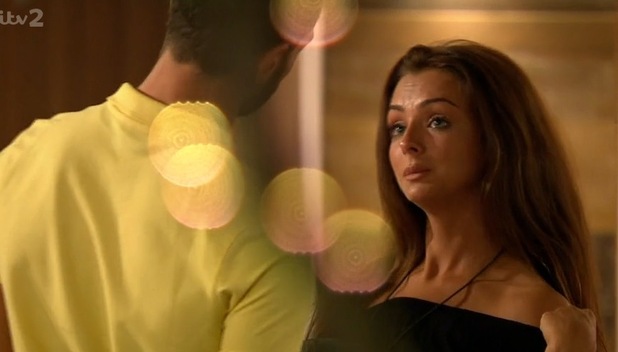 Scott had told Malia that Kady was the "sly one" he had been telling her about.
He had already expressed his concerns over Kady's loyalty to him
, and his comment didn't sit well with her.
She was already annoyed with Scott for avoiding eye contact with her following his date with Malia, and accusing her of being "jealous."
Kady told him in tears: "The first day I let my guard down... You didn't even give me eye contact. You should have come up to me straight away. I told you I like you. I put on a front, but I've got a f**king good heart."
She refused to speak to Scott, with Scott ending the night alone in the bed outside. Wanting to put things right with Kady, viewers will see Scott attempt to apologise to her in tonight's show.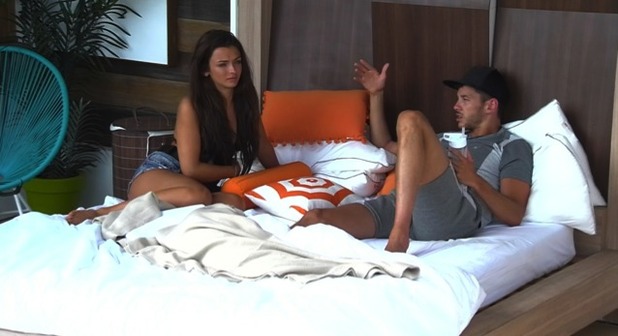 He says: "I just want to say I'm really, really, really, honestly, genuinely so sorry for last night. I've felt like sh*t today. I wanted to speak to you, but I wanted to give you some time... It just escalated so quickly and I never, ever wanted to see you upset once.
"I've missed you today, all I've wanted to do is cuddle you today. I just feel like with me and you, I've got my guard up so much and I wanted to come in last night with those two girls and yeah, I wanted to give it the big 'un but I wanted to do that for two minutes, because that was my way of seeing whether or not you cared, because you wouldn't tell me otherwise."
Scott explains: "I wanted to see that reaction from you, and as soon as I did I squashed it, I stopped. I know what it's like with you Kady, you're not like normal girls."
She, meanwhile, tells him he handled the situation "completely wrong" and Scott admits he still doesn't feel "safe" in a couple with Kady.
Will they be able to sort things out once and for all?
Love Island airs nightly on ITV2.
Follow us on Twitter @RevealMag for all your celeb, fashion and beauty news!
Fancy winning some GREAT prizes? Check out Reveal Competitions here!