Amy Childs has been speaking about her surgery regrets, telling Loose Women she wishes she hadn't had a boob job at 18.
The former
TOWIE
star was quizzed about her cosmetic surgery past during an appearance on today's show.
"When I was 18 I had my first boob job," she said.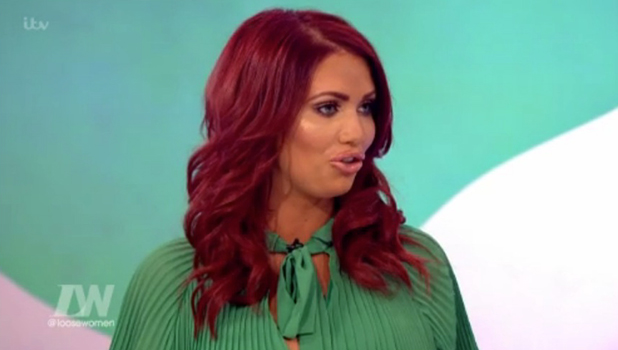 "I sat down with my mum – who is amazing. I was at school and had no boobs at all. What I think I should have done is thought about it. You're 18 and still growing. The person I am now to who I was at 18; I'm such a different person. I then had another breast augmentation…"
Amy, who turns 26 tomorrow, went on to say she now talks to young girls considering surgery about the risks – although admits she ignored similar advice when she was young.
"I go to colleges now and listen to girls talk about their boobs. I say, 'Really think about it. Go to the right surgeon and have a consultation and really think about it.' But people said that to me and I didn't listen."
Amy has often spoken out about her surgery regrets. According to
The Sun
, the beautician and fashion designer went to a 30EE with her second breast augmentation.
She told the newspaper last year: "When I turned 18, it was the age of the boob job. Everyone wanted one and everyone was getting one. I'd always been insecure about my flat chest and was desperate to get it done. A few years later, I had a second procedure. People tried to talk me into sticking with a nice C-cup but I didn't want to know. To me, bigger was better."
Amy previously told
Daily Mail
: "The age limit should be raised to 21. I don't want other young girls to make the mistakes I made."
Watch Amy discuss her surgery regrets below: