Amy Childs has lamented that she's "so unlucky in love" and always meets the wrong people.
The former
TOWIE
star confirmed on today's
Loose Women
that she's currently single – despite rumours to the contrary – and admitted she finds it hard to meet nice men.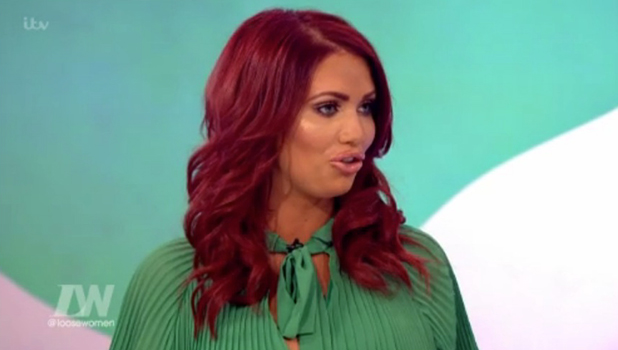 "I am really happy single and I like being single," she said, before adding: "I'm just so unlucky in love. I'm really unlucky. I meet the wrong people."
"I want to meet someone like my dad," she continued. "He's been with my mum 28 years now. He's a right funny guy and loves my mum so much. But I go out and just get not very nice people come up to me, or I get the drunk mate!"
But Amy, who turns 26 tomorrow, said she's remaining optimistic that Mr Right is out there: "I'm very positive. I work hard, seven days a week, and I think the right man will come along."
Amy was asked for her thoughts on the panel's earlier discussion, about whether you should end a relationship if you want to get married and the other person doesn't, even if you're in love.
"I wouldn't get rid of them," said Amy, joking: "If they didn't marry me in the first two years or didn't propose, I wouldn't get rid of them but I would want a big ring!"
Amy was last linked to Dino Warren.