The Isle of Wight Festival 2016 begins this Thursday, kicking off a whole summer of music festivals. Woohoo! Of couse, before the fun begins, you have to actually get to the festival, which can mean lugging heavy bags, umming and ahhing about what to bring, and generally worrying you'll forget something.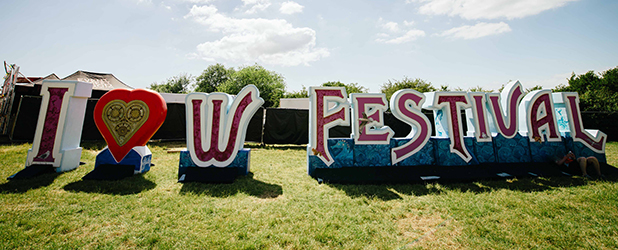 So we've compiled a useful list of festival essentials to check off as you go.
It's by no means comprehensive, but should get you started when you're staring at your backpack and trying to decide what and how to fit everything in...

Festival tickets
Photo ID
Money
Any prescribed medication you will need (
for special requests / needs visit this page
)
Glasses and/or contact lenses
Mobile phone (
download the official IoW app here
)

Tent
Tools to put up your tent
Air mattress or roll up mat
Sleeping Bag
Air pillow or pillow from home
Flag or ribbon to identify your tent from a sea of identical ones

Sunglasses
Raincoat
Hat, if it's sunny, to protect your head
Welly boots and/or comfy shoes
Long socks, to stop your welly boots chaffing
Enough clothes for the weekend if you get wet / dirty
A jumper or hoody for when it's getting colder at night
Fresh underwear
Change of socks - nobody wants wet feet!
Something to sleep in at night
Small bag to carry around festival, preferably zipped and across body to keep your money safe.
Watch, so you don't miss any bands

Hairbrush and/or comb
Hair bobbles
Sun cream (let's be optimistic!)
After sun
Face wipes and/or baby wipes
Deodorant
Small towel
Dry shampoo
Paracetamol
Tooth brush and toothpaste and/or mouthwaste
Make-up
Toilet roll
Anti-bacterial hand gel
Sanitary products

Booze (no glass)
Food if you don't want to buy on-site
Snacks for when food stalls aren't open or you get the midnight munchies
Water bottle (500ml) to refill at free taps on site

Bin bags or plastic bags for rubbish – take it with you!
Portable charger for mobile phone (
you can also visit Charge Candy on site to hire one
)
Ear plugs, if you're a light sleeper
Torch – to preserve your phone's battery, don't rely on the torch app!

Travel card
Ferry tickets
Map, if necessary