Love Island newcomer Malia Arkian was axed from the show, just hours after joining the villa.
Last night, viewers watched Malia and fellow new girl Rachel Fenton make their
Love Island
debut, following the exit of Javi Shephard on Friday night (3 June).
However, Malia's time was cut short on the show, after she clashed with Kady McDermott.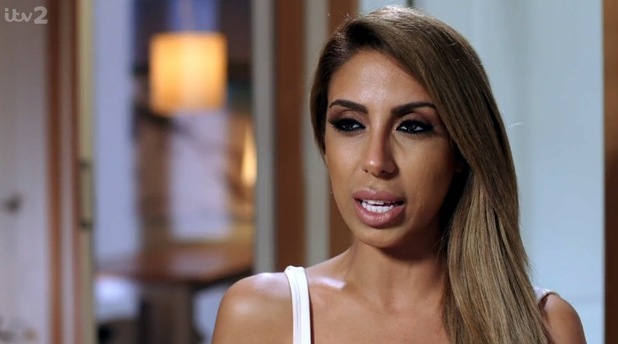 Malia and Rachel had each chosen a boy to join them on a date, before they entered the villa. While Malia picked Scott Thomas, Rachel had chosen Daniel Lukakis.
The boys were unaware they would be joining the new girls for a drink, only receiving a text to say they were going out for a beer. It was later revealed to the group that Malia and Rachel had joined Scott and Daniel.
News of more girls arriving didn't go down too well with Kady (Scott's current partner) and Zara Holland (who is coupled with Daniel), and on the boys' return to the house, Scott and Kady fell out.
Scott had joked that Kady was the "sly one" he had been telling Malia about (
he recently confessed he doesn't trust Kady
) and that had upset her.
When she told Scott to let Dan speak when he was telling the group about their dates, Scott accused Kady of being jealous. She replied: "Babe I ain't jealous. I ain't jealous."
Kady then walked off in tears and told him: "The first day I let my guard down... You didn't even give me eye contact. You should have come up to me straight away. I told you I like you. I put on a front, but I've got a f**king good heart."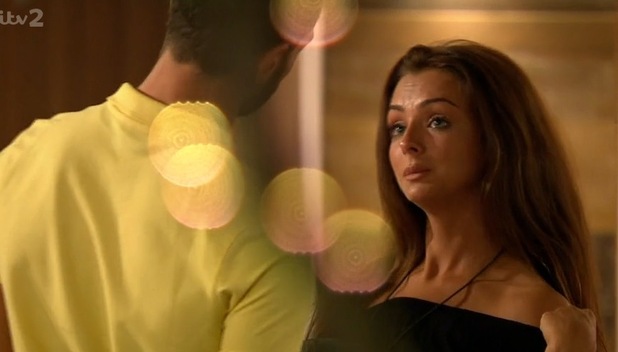 Following her exchange with Scott, Kady joined the girls outside in the garden and purposely chose to sit next to Malia around the fire pit, as she didn't want her to think she was annoyed with her too.
"I thought lets all sit down because I know what it's like coming in, it's so intimidating," Kady said. "I deliberately sat down next to Scott's date because I didn't want her thinking that I was annoyed with her."
She added: "I'm not being bigheaded, but she doesn't threaten me whatsoever."
However, the situation took a turn for the worse when Kady accidentally spilt her wine over Malia.
Malia had asked her if she had done so on purpose and Kady told her: "Sh*t that was not deliberate."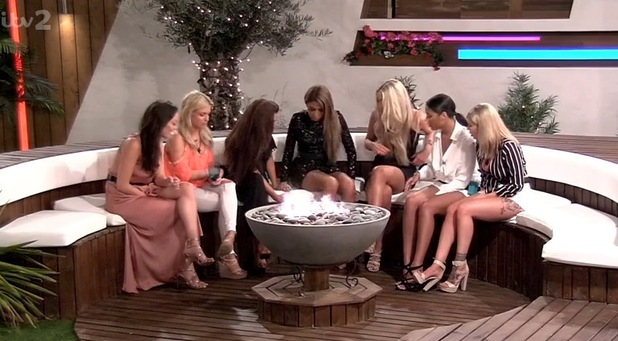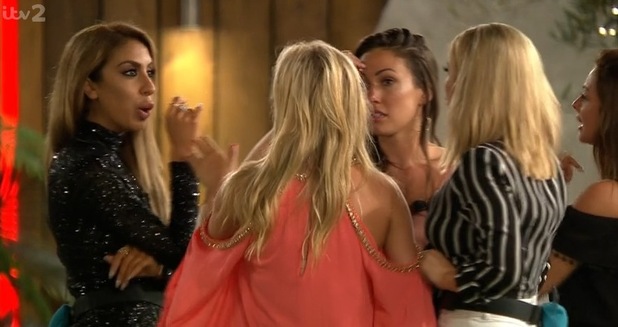 Malia then stormed off and said: "If you want to speak to me let's go in there, you don't do that on the first night. You don't do that to me. Not at all."
Kady hit back that it had been an accident, but Malia addressed the other girls and said: "She's so desperate, it's a joke."
Kady then said the she wouldn't "waste her wine" over Malia, leading Malia to then push her and shout back: "Shut up you d*ck, who do you think you are? She's a d*ckhead. My first day in and she's trying to make a show. You desperate b*tch."
The other islanders soon stepped in to separate the girls, with security intervening to calm the situation down.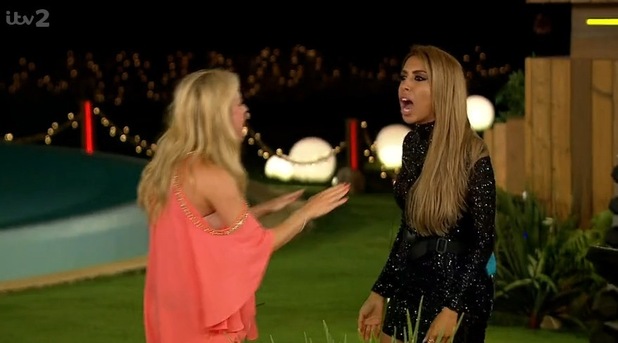 Kady said: "I really wish I just let her shout. I really wish I didn't react back. I really regret it... She was probably just in here to have a good time like we all are. It shouldn't have happened."
Malia was removed from the villa after the girls' clash and speaking after her exit, she said: "I'm not an aggressive person, I've never done anything like that in my life. Kady came close and I reached out, I shouldn't have done that.
"I completely regret it," Malia insisted. "I haven't had a chance to reveal who I am and what I've got to offer. Everything has ended way too quickly for me.
"I want to apologise to Kady. I didn't want that to happen. It's not a ladylike thing to do. I wouldn't do that usually. It's a horrible feeling."
Love Island airs nightly on ITV2.
Follow us on Twitter @RevealMag for all your celeb, fashion and beauty news!
Fancy winning some GREAT prizes? Check out Reveal Competitions here!