Kylie Jenner couldn't care less that her Snapchat was hacked – although she has pointed out any tweets about a sex tape are definitely NOT true.
The 18-year-old's social media account began posting bizarre and explicit messages on Sunday evening (5 June), including one that read: "Well my sex tape with Tyga was trash."
Other tweets included explicit and lewd comments, as well as the message: "I love being famous with no talent."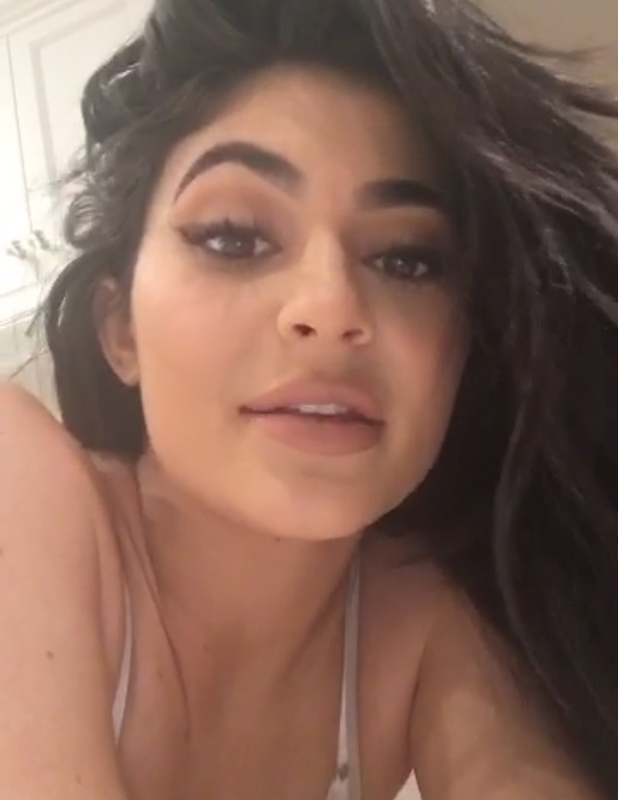 But Kylie took it all in her stride, taking to Snapchat to tell fans: "So, my Twitter was hacked and I don't really care. I'm just letting them have fun."
She did, however, assure fans they'll never be seeing a sex tape from her, denying the rumours she and ex-boyfriend Tyga had filmed one.
"Guys you are never going to see a sex tape from me," she vowed, "it's not going to happen."
All the hacked tweets - including an explicit message to Justin Bieber and a shout out to Taylor Swift and Katy Perry - have now been deleted.
Kylie's hack comes shortly after Katy Perry's own Twitter account was also taken over. Daily Mail reports Twitter has now suspended the user connected to both hacks.