Vicky Pattison tweeted her support for Love Island's Rykard Jenkins as viewers saw him getting rejected by Malin Andersson on Friday night's (3 June) recoupling.
Malin and Rykard were coupled up at the start of the show and fans saw feelings develop between the pair as they even shared a few cheeky kisses.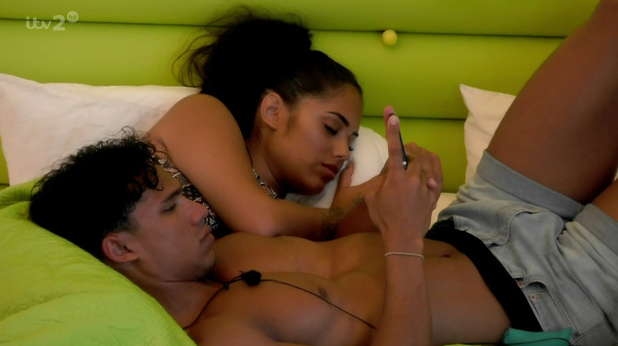 But the arrival of new boy Terry Walsh seems to have put a spanner in the works and on the latest episode we saw Malin ditch Rykard.
Before announcing her choice, Malin said: "So, I want to couple up with this boy because I've recently got to know him and we get on really, really well and I had an instant attraction to him and a really nice positive feeling about it."
She then revealed: "The boy that I want to couple up with is...Terry".
Sharing her opinion on the love triangle drama, ex-Geordie Shore star Vicky tweeted: "Awwee book!!! Ry is TOO SWEET!!!!! My heart is breaking for him... He is clearly not 'fine'".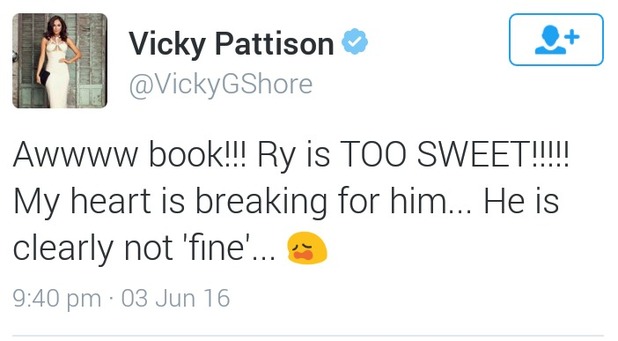 Despite seeming smitten with Rykard,
Malin admitted she fancied Terry when he arrived on the island
and although Terry had originally picked Olivia Buckland, he also confessed to having feelings for Malin.
Terry was then faced to take two girls on a date and as well as choosing Olivia, his second choice was Malin. During the date, they both revealed they fancied each other.
Before the date, Terry reassured pal Rykard that nothing was going to happen between the pair, explaining: "You know you're my boy. I'm into Olivia. Those girls are tight, anyway, and there's going to be no funny business."
Rykard responded to Terry, saying: ""I really, really like Malin and Terry knows that. Everyone gets my trust, but the moment you give me a reason not to trust you, it's pretty much over."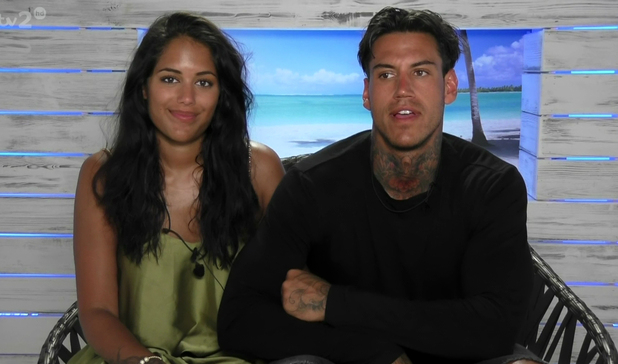 Eek. It's all got a bit awkward.
After the recoupling, Terry said: "Having my name called out by obviously the one girl I wanted it to be was a sigh of relief and excitement ... different emotions and feelings were going through my body."
Malin added:" It's the start of something new and something that I came here for to begin with, and hadn't quite got until he [Terry] came through."
Luckily Rykard wasn't left without anyone and has now been paired up with Olivia.