Kim Kardashian West has been getting naked on social media today all in the name of a super secret project.
The
Keeping Up With The Kardashians
star, 35, shared a sultry black and white image online on Thursday (2 June) with the mysterious caption: "Secret Project. Coming soon."
She tagged in fashion photographers Mert and Marcus.
So intriguing!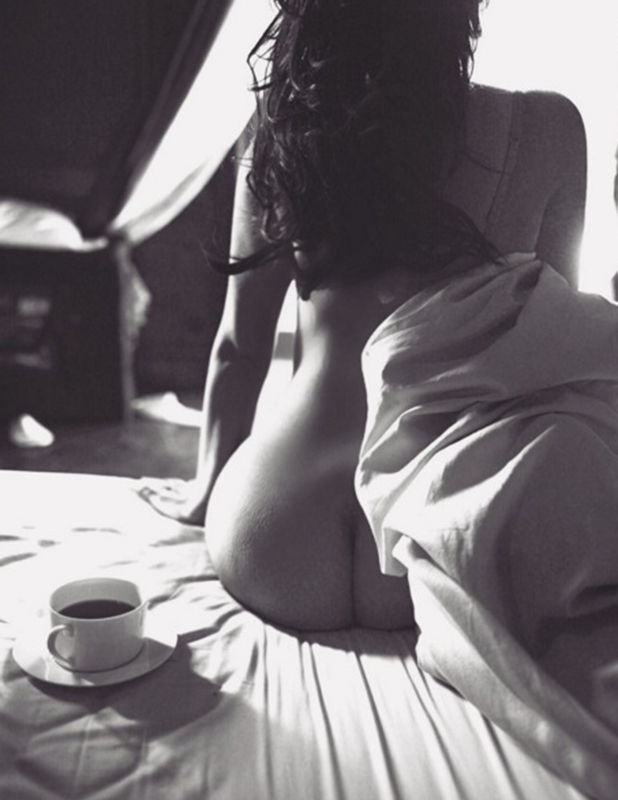 We have literally no idea what her picture alludes to: an unmade bed, wearing a bra but no pants, a cup of coffee next to her. Is it a magazine photoshoot? Publicity shots for a new business venture?! A calendar?
Plenty of her fans pointed out the one thing that isn't new about the photo: seeing Kim naked!
She famously tried to
break the internet with her naked Paper Magazine photoshoot
last year, then made headlines in March by
posing starkers on Instagram with nothing but a couple of black bars
to protect her modesty.
But Kim has no plans to cover up any time soon! Accepting a Webby Award in May, her
five-word acceptance speech simply proclaimed: "Nude selfies 'til I die."