The summer festival season is well and truly upon us with the Isle of Wight Festival 2016 kicking things off next weekend.
(Let's all pray together for sun!)
As always, the music extravaganza – taking place 9 to 12th June on the Isle of Wight (obvs) – has a jam-packed lineup with some seriously awesome artists… and loads more treats which we've broken down in this handy A-Z!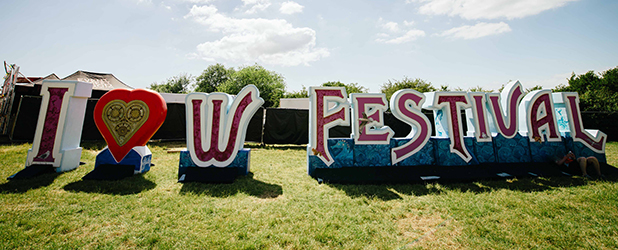 A is for Isle of Wight's official APP
Download the official Isle of Wight App to enhance your experience. As well as set times and an exclusive look backstage, and all the usual festival info, there's a function allowing festival goers to share video and photo content across the weekend.
B is for BRITISH Airways' AAA area
Solve the mystery of where your suitcase goes when you check in by learning all the behind-the-scenes secrets of air travel at the BA check-in desk on Friday and Saturday. Oh, you could also win flights to destinations including Costa Rica and Peru!
C is for CIRQUE de la Quirk
Escape into the world of Cirque de la Quirk with lots of fun activities on offer including the Backstage Creation Tent, where you can take part in colouring therapy, face painting or just chill out in a pillow pit. There will be a tongue-in-cheek tea party on Sunday to celebrate the Queen's 90th birthday.
D is for Jack DANIEL'S Jack Rocks
Jack Rocks with This Feeling is hosting an exclusive stage filled with breakthrough acts and live music until late, when DJs will take over until the early hours.
E is for EURO football
No need to miss all the Euro 2016 action as the BT Sport Field of Dreams will be screening all the matches over the weekend, as well as festival highlights from previous years such as David Bowie's 2004 set.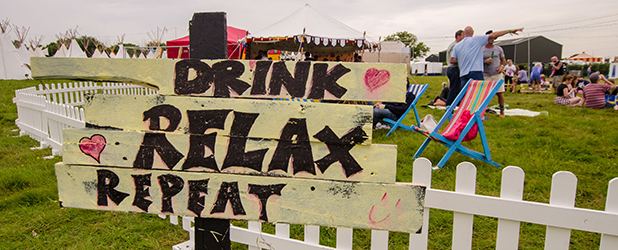 F is for FERRY
The most picturesque way to get to a festival ever: get to Southampton, Portsmouth, Lymington or Southsea ferry ports and catch the ferry across to the island, arriving with work well and truly behind you, chilled out and ready for fun!
G is for GET Your Phone Charged
If your phone starts to run low, which inevitably happens at a festival, you can visit the Charge Candy lot, who will give you a ticket in exchange for your phone, so you can return to retrieve it when it's all charged! Alternatively you can hire a portable charger, which can be exchanged each day for a fresh one.
More info is here
.
H is for HEADLINERS
Adam Lambert + Queen, The Who, Faithless and Stereophonics lead an incredible bill for this year's festival.
I is for ISLE of Wight
The most beautiful destination for a music festival!
J is for JOLLY Green Sherpas
If you have a lot of luggage to transport to your camp site, keep an eye out for a Jolly Green Sherpa. They will help you get everything to where it's meant to be.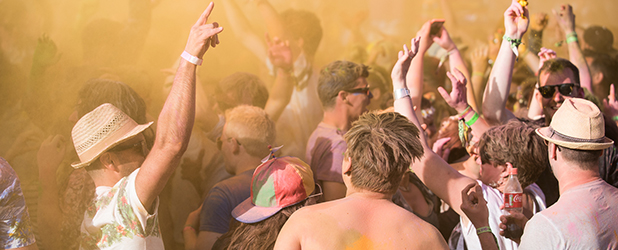 K is for KIDZONE
If you have children at the festival, you'll love the KidZone Stage! As well as a performance by Channel 5's
Milkshake!
presenters, there will be other productions, events and even a Kids' Talent Show! Also on offer is dressing up, craft workshops, circus classes and much, much more.
L is for LOCKERHOUSE
If you've travelled with valuable items you don't fancy leaving in your tent, LockerHouse is providing facilities to stow away your important bits and pieces. Some of the lockers even come with USB charging points if you need to give your phone a bit of juice.
Book before you arrive here.
M is for MCARTHUR Supermarket
A supermarket at a festival! Yes, really! Brand new for 2016, McArthurs will be on site selling everything you need for a festival. There's even a click and collect service so you can pick up your shopping at any stage.
N is for NICE Chilled Booze
If you'll be wanting an ice cold drink on arrival or don't want to cart heavy boxes of booze to the Isle of Wight, you can pre-order chilled drinks before Sunday, 5th June, ready to collect on arrival.
Get all the info here.
O is for OFF-SITE Accommodation
If you don't fancy camping or staying within the festival grounds, why not go for an off-site accommodation option? Holiday cottages, apartments, B&Bs and more are available on the Isle of Wight, all within easy reach of the festival.
Find out more about options here.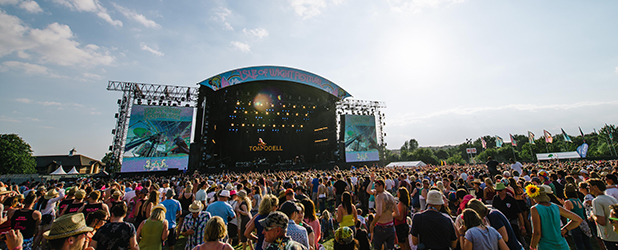 P is for celebrating the 40th anniversary of PUNK
In honour of punk's upcoming 40th birthday, the festival has acts including Iggy Pop, Adam Ant and The Buzzcocks in the lineup.
Q is for dressing like the QUEEN competition
In honour of Her Majesty's 90th birthday, if you reckon you look like the Queen, you can email IOW a photo (in royal regalia, of course) for the chance to win a royal backstage experience and two free tickets. You have to do it before Sunday, 5th June to be considered.
Get all the info and T&C here.
R is for the Hard ROCK Stage
Music lovers can catch a glimpse at the next wave of up and coming stars thanks to the Hard Rock Stage at the Hard Rock Café. It will feature a lineup of new and undiscovered acts – including the winner of Hard Rock Rising, the world's largest one-day music showcase.
S is for STAND Up To Cancer
Earlier this year, the Isle of Wight Festival announced a national charity partnership with Stand Up To Cancer, to help accelerate new cancer treatments and tests for patients. A charity Dragon Boat Race was held on 21 April.
T is for TICKET To Wristband
This year's festival is adopting a paper ticket to wristband exchange, so make sure you bring your ticket to the festival (obvs!) where it will be scanned and exchanged for a wristband. You'll get a ticket stub back which you have to keep safe.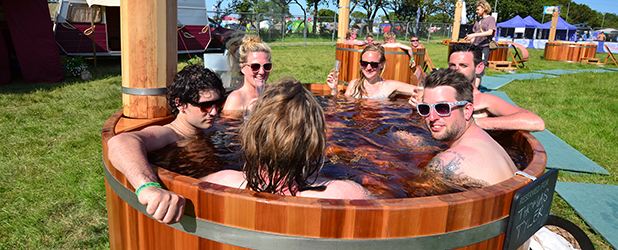 U is for ULTIMATE luxury at Camp Kerala Mademoiselle
Sigh. If only we could! But if you are able to splash out £6,500, you could have the ultimate VIP camping experience at Camp Kerala Mademoiselle, featuring Egyptian cotton sheets, premium VIP festival tickets, drinks, food, luxury showers and more!
Find out all about it here
.
V is for VIP Luxury Toilets
Don't fancy joining the masses at the general toilets? Well, you can pay for access to the When Nature Calls Luxury Toilets, which have hot water, soap, mirrors, hand towels and even hair dryers and GHD straighteners. Sign us up!
Get more details here.
W is for WOOD Fired Hot Tub and Sauna
This is so decadent! If you bring your swimwear, you can relax in a wood fired hot tub or sauna courtesy of Bathing Under the Sky. You get two hours to chill out and a complimentary glass of bubbles! If you want an even more out of this world experience, try the VIP Bus, where you can soak while elevated above the festival for a perfect view.
Book here
.
X is for HendriX-Inspired bar
The Hey Joe Rock Bar offers a Hendrix-inspired musical journey and is described as the "perfect place for free-thinkers, visionaries and lovers to share ideas". There are also new bands playing and DJ sets. Oh, and pop into Tim Peaks Diner next door for breakfast!
Y is for YOUNG Musicians
At the Platform One College of Music Stage, you can watch young emerging artists, DJs and bands, to catch a glimpse at tomorrow's big stars.
Z is for ZAPPED of energy!
Because that's what we will be after this amazing weekend!
For more information about tickets and the festival visit
www.isleofwightfestival.com