Love Island: Scott Thomas and Javi Shephard have found themselves going head-to-head when it comes to winning over new girl Kady McDermott.
Last night (1 June), viewers watched Kady enter the villa alongside new boy Terry Walsh and the pair definitely caused a stir. While
Terry ended up kissing Olivia Buckland
and causing problems for her and her current partner Daniel Lukakis, Kady turned the heads of both Scott and Javi.
So much so, that
Scott even decided to break off his romance with Zara to go after Kady...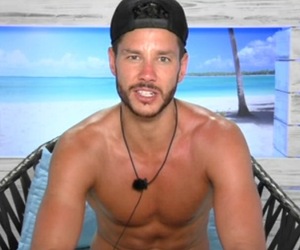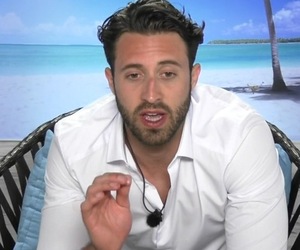 He told Zara he felt like he was being "fake" with his affection towards her, later confessing that he really fancies Kady and he didn't feel the same about Zara.
Javi, meanwhile, is single and is hoping Kady can help to secure him his place on the show. He was originally coupled up with Olivia, but lost out on her to model Daniel. And while he had been trying to woo Olivia, he appeared to blow his chances when he resorted to stirring the pot between her and Daniel - claiming Daniel had been flirting with other girls.
Kady, meanwhile, confessed she was torn between Javi and Scott.
While she felt like she had been pushed towards Javi because he is the single guy, she admitted she fancied Scott. She said: "I have got my eye on Scott. He's got such a nice smile, he's got nice teeth. He's just lovely and seems so normal."
Although, she did tell the girls she likes Javi too: "Javi is nice... he's funny. He's so funny, but I think I'd walk all over him."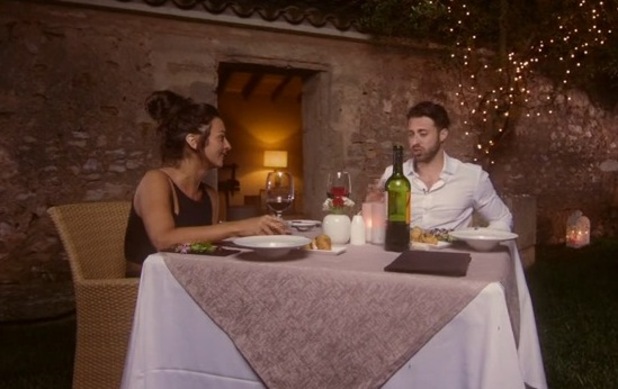 Javi then picked Kady to join him for a romantic dinner date, and he made sure to tell Kady how he feels about her. He said: "I think I've built such a good foundation with you, a better foundation than any other girl in here... this is what it is all about. To spend time with a beautiful girl and get to know her."
Kady told Javi she would be "honest" with him and admitted to liking him, but also to liking Scott as well. Back at the villa, she told everyone she couldn't "fault" her date with Javi, but did say that she can't see herself "laying in bed with him" and fancying him.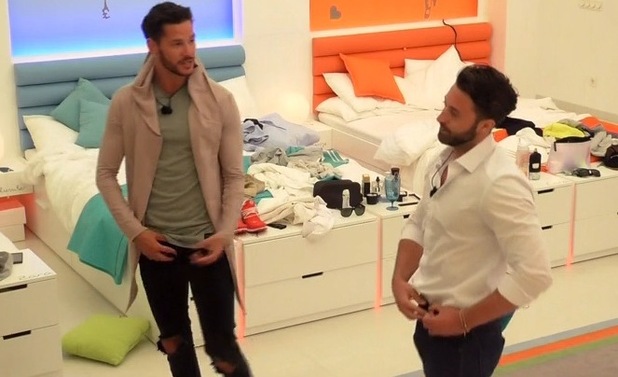 Javi and Scott then decided to talk out their love triangle.
Trying to relay how much he likes Kady to Javi, Scott said: "I f**king really fancy her bro. I actually really do. I get excited by her... I can't lie to you mate. She's fit. Everyone fancies her..."
"Because she's the best one in here," Javi interjected. "That's why!"
He told Scott he understands where he is coming from, while Scott said he didn't want to "fall out" over Kady. He added: "If I could take a step back for you mate... If I was half-hearted about it, I would. But I really fancy her. It's not f**king friend island, it's Love Island."
And with that in mind, a sneak peek at tonight's episode teased Scott and Kady kissing... Uh-oh!
Who should Kady pick? Here's what Twitter's saying...
Javi and Kady have to be together they will look so cute!! Scott.. he needs to stop thinking he can get whatever he wants. #LoveIsland

— Tammi'Ellen (@Tammiellen_97) June 1, 2016
Ahhh Javi. Poor sod. That Scott's going to be hated in the next few weeks by the viewers. Guarantee it. #TooBigForYourBoots #LoveIsland

— M e g a n (@MeganAlexox) June 1, 2016
<
@LoveIsland kady with Scott they both have banter javi and zara to boring smooth talks together

— mg (@mmmmguerrero) June 1, 2016
@LoveIsland I chose Javi but think it'll be Scott ☹

— Lynsey Robinson (@LoveBulldog) June 1, 2016
@LoveIsland javi all the way becue Scott will just screw it all up and javi is a lot nicer

— Hayden Deraise (@hayden_deraise) June 1, 2016
It's #LoveIsland not friendisland kady plz choose Scott I really dnt like javi.

— Aimee. (@AimeeeexX) June 1, 2016
The id choose Javi over Scott any day of the week, Javi has the better personality #LoveIsland

— raychel_ox (@Raychel_Weez_OX) June 1, 2016
Javi is waaaay better than Scott

— holly (@hollyy_mitchell) June 1, 2016
Scott and kady are such a good couple. Back off javi #loveisland

— naima (@naima_boukhemal) June 1, 2016
Follow us on Twitter @RevealMag for all your celeb, fashion and beauty news!
Fancy winning some GREAT prizes? Check out Reveal Competitions here!