Love Island: Has Javi now ruined his chances of staying in the villa and pushed Olivia away?
It certainly seems like it! Javi was originally coupled up with Olivia, but later found himself single again when Olivia stepped forward for model Daniel and he stole her away. When the next coupling comes round, Javi needs to make sure he partners up with a girl otherwise it can mean his time in the villa is up.
He's still got his sights set on Olivia, but it seems like he may have now blown it, after resorting to dirty tactics.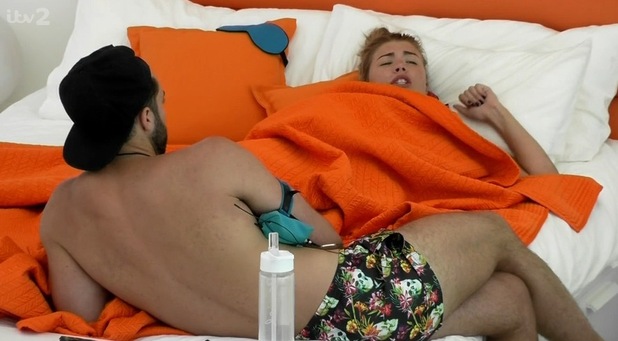 While Olivia said she is physically attracted more to Daniel, she had confessed to liking Javi more because they get on really well.
But, wanting to make sure she chooses him over Daniel, Javi decided to play a different game and decided to stir things up instead, by claiming Daniel had been flirting with other girls instead.
He said: "I've got to start going a bit dark now, I have to start turning it into something so much different to what I've been doing. I'm not lying, I am stirring this pot."
Javi then cornered Olivia and told her: "I already know his game plan anyway... Who do you think? I know he's been putting seeds in everyone else's basket. Let's put it like that."
Olivia wasn't so convinced and calling Javi's bluff, he then brought Tom into it and Tom told Olivia that Daniel had been flirting with Sophie.
Tom said: "He's been flirting with Soph. He said he had to walk off because he said he was getting 'turned on.'"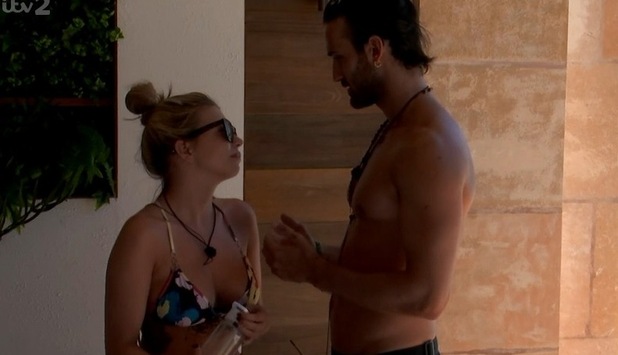 Hoping to get to the bottom of the rumours, Olivia confronted both Sophie and Daniel. Sophie said she hadn't noticed Daniel being flirty with her at all and warned Olivia that she needs to take into consideration Javi's motive for stirring the pot.
Daniel, meanwhile, was pretty angry. He wanted to confront Javi, but Olivia asked him not to, so he didn't out of respect for her.
Instead, she told Javi: "I'm going to take it with a pinch of salt. Stop telling me sh*t and sh*t-stirring."
In the beach hut, she added: "This has just proven to me even more that Javi is a little sh*t-stirrer. He's not doing himself any favours, right now.
"I don't like sh*t-stirrers and what he said wasn't necessarily true. I think Daniel handed it quite well. When I first went down there, I thought he was going to leap on him like a f**king tiger. He respected me and listened to what I wanted."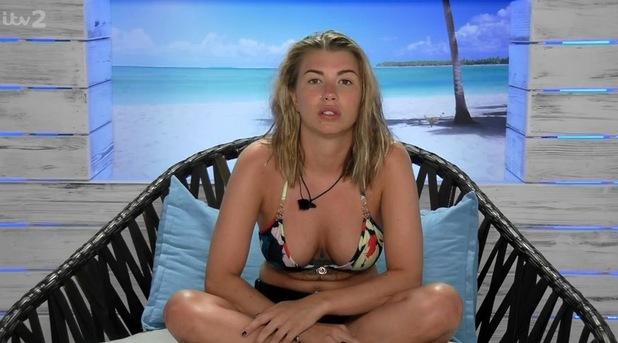 "What Javi did has made me push further away from him. I'm now like a repellent magnet with him," she explained. "I understand what he's doing, but it's not on."
Oops! Sounds like Javi may have some making up to do - that is if Olivia's attentions haven't turned elsewhere.
Last night,
the villa welcomed two new arrivals Terry Walsh and Kady McDermott
and a teaser at tonight's episode showed Olivia and Terry already locking lips...
Love Island airs nightly on ITV2.
Follow us on Twitter @RevealMag for all your celeb, fashion and beauty news!
Fancy winning some GREAT prizes? Check out Reveal Competitions here!