Charlotte Crosby has quit Geordie Shore in order to avoid ex-boyfriend Gaz Beadle.
The 26-year-old announced on Twitter she'd made the "very hard decision" to walk away from the MTV series, which she's been a part of since the very first episode.
She tweeted: "I am hugely sad and it kills me to write this, I will miss
Geordie Shore
with all of my heart, it was my life and I love you all so much."
A rep for Charlotte has now confirmed to
Reveal
she has quit.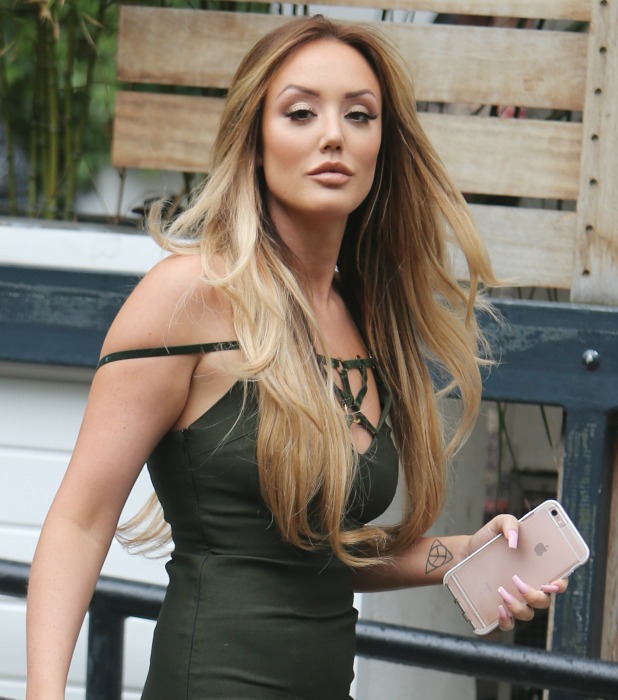 Charlotte told fans she's willing to "sacrifice that part of my career" in order to get away from ex Gaz, whom she split with earlier this year following an on-off romance, accusing him of failing to admit he's "in the wrong."
The pair's relationship has been in the headlines this week after Charlotte revealed in a magazine interview she'd been hospitalised with internal bleeding following an ectopic pregnancy. She said Gaz had been filming in Thailand for
Ex On The Beach
at the time. Although he was "lovely" when she got through to him, she realised they weren't meant to be.
Initially, Gaz stayed silent on Charlotte's pregnancy revelation, but today he penned a column for the
Daily Star,
in which he gave his side of the story, which seems to have prompted Charlotte's decision to quit.
She tweeted: "Sadly because a certain some1 can't admit to being in the wrong and have to write a short story full of excuses. I have made the very hard decision to leave the show, it's something I have went back and forth with for a while now. (sic)."
Charlotte also branded Gaz a "liar and a cheat" and said she was "excited" to watch
Ex On The Beach
and see what girls emerge from the water.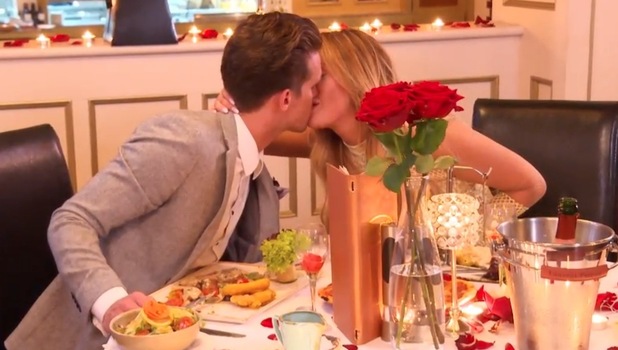 Gaz, meanwhile, accused Charlotte of going public with the pregnancy after their management made a vow to stay silent. He said: "Both my management and Charlotte's agreed we wouldn't do any interviews or talk about this horrible situation. I hadn't planned to anyway... That is why, when I woke up yesterday to see it everywhere, I was shocked."
He said MTV told him about the hospitalisation during filming. "Straight away, I was like, 'I need to go home immediately.' I was told I could speak to Charlotte, which calmed me down," he wrote in his Daily Star column.
"I spoke to Charlotte and she said she was surviving with her mam and friends nearby, that I was under contract to continue filming, and she told me stay out there. I made sure every day I could speak to Charlotte at a certain time, to check in on her, ask what the doctors where saying, and if she had made progress."
He said he was single when he filmed
Ex On The Beach
, as neither he nor Charlotte made it official before he left. He also accused Charlotte of saying things to magazines, such as she couldn't trust him, while seeing him.
A rep for Gaz had no further comment to make.
He had shared a link to his Daily Star column alongside the caption: "I was quiet all day yesterday then last night decided to write this... Felt like I needed to say something... Gaz X."
I was quiet all day yesterday then last night decided to write this... Felt like I needed to say something... Gaz X https://t.co/x3ANHYbRh4

— GAZ (@GazGShore) June 1, 2016
Charlotte's decision to quit comes after the fourth episode of
Geordie Shore: Big Birthday Battle
aired on MTV last night, where viewers saw her and Gaz growing even closer. But in a preview for next week's episode, we find out Charlotte has kissed co-star Marty McKenna.
She tweeted last night she won't be watching any further episodes of the show as it's too painful with everything that has happened since filming, which took place at the start of the year.