Amber Heard has been granted a restraining order against her estranged husband Johnny Depp amid an assault claim.
Amber, 30, appeared in court in the US today (27 May) and alleged
Pirates Of The Caribbean
actor Johnny, 52, had thrown a mobile phone at her during a row last Saturday.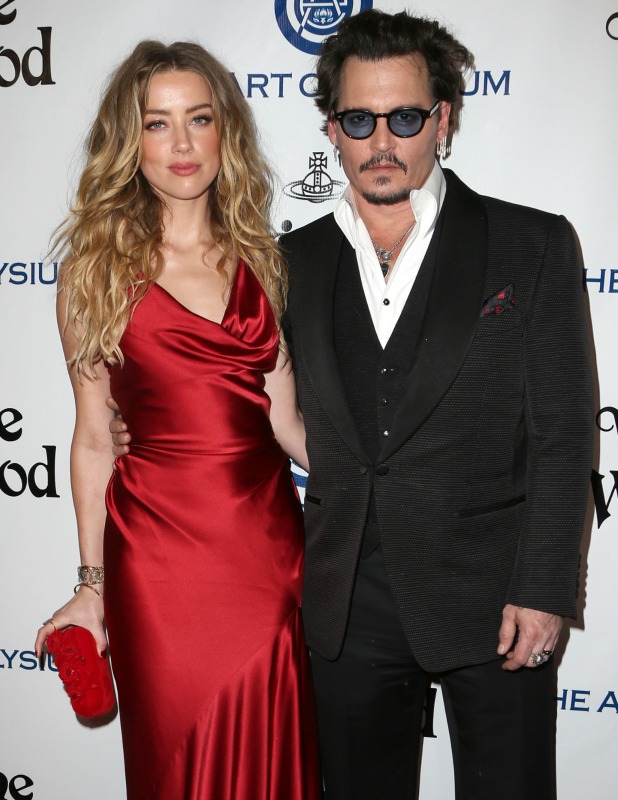 The actress took a photograph of herself with a bruised cheek to the hearing at Los Angeles Supreme Court and told the judge she "lives in fear" of Johnny.
In a sworn declaration, she said: "I live in fear that Johnny will return to [our house] unannounced to terrorise me, physically and emotionally."
Amber claims Johnny pulled her hair, grabbed her face and hit her during the alleged incident, adding that it was not a one-off.
Her lawyer, Joseph Koeing, told reporters outside the court: "The judge has reviewed the evidence that we presented. He issued a restraining order based on the evidence that he received and there will be a further hearing."
The temporary order means Johnny must remain at least 100 yards away from Amber until their next hearing, which is scheduled for late June.
Johnny's lawyer wrote in a court filing that the actor would agree to a mutual-stay order.
This latest development comes a day after
Johnny and Amber confirmed they are to divorce
just 15 months after they married.
In a statement released yesterday, Johnny's rep said: "Given the brevity of this marriage and the most recent and tragic loss of his mother, Johnny will not respond to any of the salacious false stories, gossip, misinformation and lies about his personal life.
"Hopefully the dissolution of this short marriage will be resolved quickly."
The couple began dating in 2012 after meeting on the set of
The Rum Diaries
.