Geordie Shore's Chloe Ferry has assured fans her face might have changed thanks to a recent nose job, but her personality definitely hasn't.
The 20-year-old went under the knife at the start of May to smooth a bump in her nose that had left her lacking confidence when having her picture taken from the side.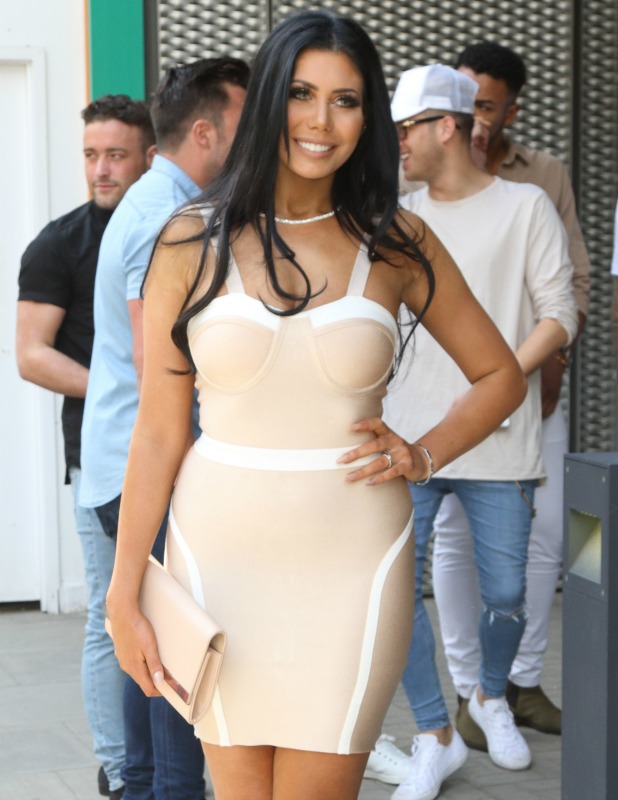 Since then, she's spoken out to say she's thrilled with the results, and
showed off the results of her rhinoplasty on the red carpet on Tuesday night (24 May) at Geordie Shore's fifth birthday party.
But just in case any one worried the new-look Chloe meant a new-look personality, she's said NO!
She tweeted overnight: "Face might of changed but don't worry my personality hasn't (sic)."
More than five thousand people liked Chloe's tweet, suggesting a lot of people are very pleased her personality will be staying the same. Though, many pointed out they thought she was beautiful before the surgery and didn't need it.
Chloe, however, has always been quite open that she doesn't care what others think as long as she's happy
. She tweeted recently: "Sick of getting nasty tweets about surgery! Why are people so bothered about my face? Have yous got nothing better to do boringgggg."
After having her surgery
, she said: "I was always unhappy with the shape of my nose and decided to trust Elite Surgical and Mr Sultan Hassan with my rhinoplasty surgery. So pleased with the results!"
Chloe is the second
Geordie Shore
star to have a nose job this year. Co-star
Charlotte Crosby, 26, also went under the knife
and is equally thrilled about the results of her operation.