McFly have postponed their Anthology Tour until September after Harry Judd suffered an injury and needs time to recover.
In a statement today, former
Strictly Come Dancing
winner Harry said he was "gutted" to be postponing the tour after suffering an acute disc herniation at C6/7 level, but it was the only option after he "tried everything" to be fit for the stage.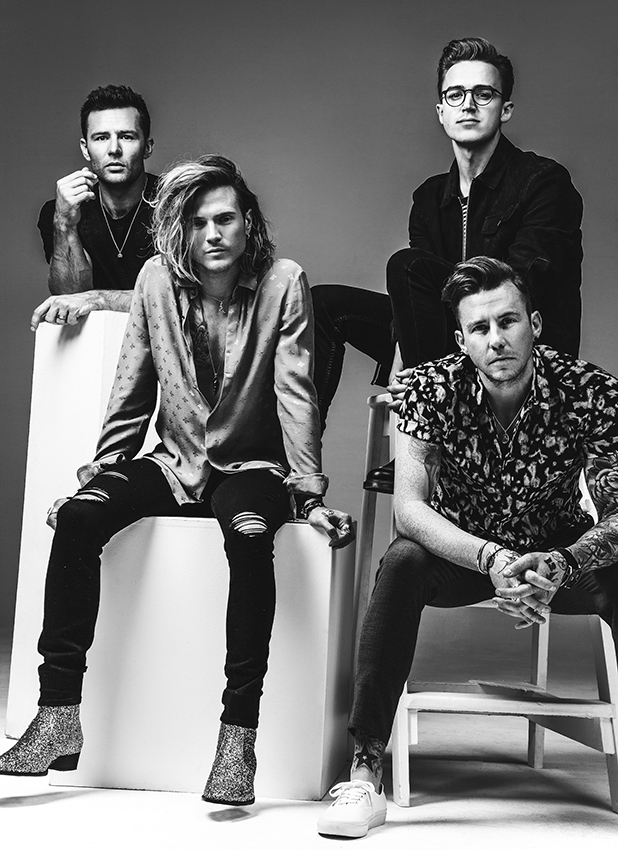 He said: "I'm absolutely gutted that we've had to postpone the tour. I've honestly tried everything to make it work, but I'd never want to do a tour where I wouldn't be able to give you guys the 110 per cent performance you deserve every night. I'm going to do all the rehab possible to get myself ready to do the most epic shows we've ever put on!"
Bandmate Tom Fletcher jokingly added: "Sorry we've had to move the tour. Completely Harry's fault. All complaints to be sent to @mcflyharry. On a more positive note, it gives Danny more time to learn the words to our songs. See you all in September."
A rep for the band said all original June tickets will be valid for the corresponding shows in September. Ticket holders can contact their point of purchase with any questions.
The new dates are:
September 2016
Monday 12 - Manchester Academy
Tuesday 13 – Manchester Academy
Wednesday 14 – Manchester Academy
Friday 16 – Glasgow O₂ Academy
Saturday 17 – Glasgow O₂ Academy
Sunday 18 – Glasgow O₂ Academy
Wednesday 21 – Birmingham O₂ Academy
Thursday 22 – Birmingham O₂ Academy
Friday 23 – Birmingham O₂ Academy
Monday 26 – London O₂ Forum Kentish Town
Tuesday 27 – London O₂ Forum Kentish Town
Wednesday 28 – London O₂ Forum Kentish Town
McFly announced their Anthology Tour in April: their most ambitious tour to date
. Rather than playing a selection of tracks from their whole catalogue at each date, they decided to play three shows in different cities, with each show dedicated to a different
McFly
album.
The first date in every city features songs from
Room on The Third Floor
Wonderland and
Motion In The Ocean
, and the final night,
Radio:ACTIVE
and
Above The Noise
.
Get well soon, Harry!