Geordie Shore: Marty McKenna has said he doesn't regret kicking off about Chloe Ferry kissing his best friend Daniel Thomas-Tuck.
Since arriving back in the
Geordie Shore
house for its
Big Birthday Battle
series, Marty and Chloe's romance had appeared to be hotting up. However, in last night's episode of the show, viewers saw
Marty lash out at Chloe and returning housemate Dan, after he spotted them locking lips
.
He had previously warned both Chloe and Dan not to go there with each other, but after he annoyed Chloe by kissing another girl, she inevitably ended up locking lips with Dan. Seeing them together, an emotional Marty pushed Chloe and Dan over and now, he said he isn't sorry for his behaviour...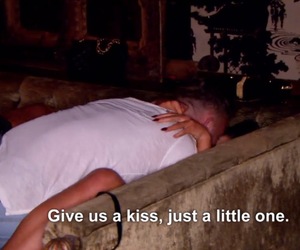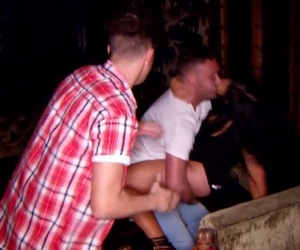 Prior to Dan's arrival, Chloe and Marty had hooked up again and made a pact not to pull anyone else the following night. The pair had even spoken about their feelings for each other, with Marty telling Chloe on a scale of one to ten, his feelings for her sit at a seven.
She told Marty her feelings were a four, but he wasn't so convinced. Marty said: "I don't believe Chloe when she says her feelings are only a four out of ten. I think she is in love with us."
Dan then made his return to the house
, and while the gang were out that night, Marty warned him to stay away from Chloe. When he sees Dan getting a bit too close, he calls Dan out for flirting with Chloe and reminds Chloe of their pact not to pull anyone else.
However, he then annoys her by kissing another girl and bringing her into the group's area in the club. That pushes Chloe towards Dan and before you knew it, she was kissing him before being pushed to the floor by Marty.
Speaking about the situation to
Geordie Shore's
Confesssion Cam, Marty insisted Chloe and Dan should have had more respect for him.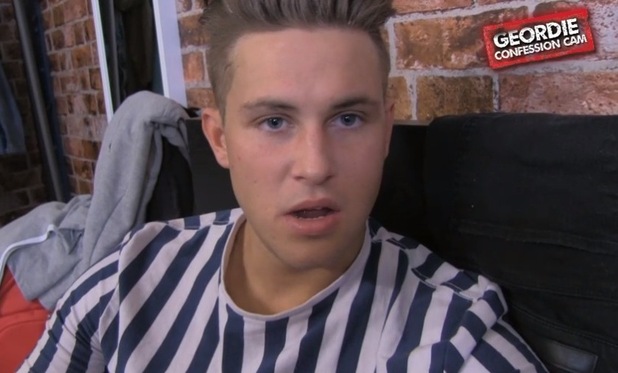 He said: "I'm really upset that one of my best mates that I've known for five years has come in and got with the girl I like. I told him I was cracking on with Chloe and I told him not to go there... When I saw them kissing, I was so angry and I was so drunk as well that anyone who got in my way, I was just kicking off.
"I don't regret the way I acted at all, they both should have more respect for me," he continued. "Dan walked in here and I made him feel dead welcome, then he stabbed us in the back. Chloe's really p*ssed us off. I was really emotional and really upset."
Dan, meanwhile, claimed he couldn't understand why Marty was so annoyed with him.
"Martin tells me what to do. Who I can pull and who I can't pull... so for Martin to claim property, it just makes me want to go out and take Chloe even more. It didn't end very well, f**king chaos," he said.
Dan added: "I don't understand why it bothers Martin so much. He doesn't really want to be with Chloe. He just doesn't want anyone else to have her... He's always been like that. I've come into this house to f**k sh*t up... If he wants to get upset about it, so be it."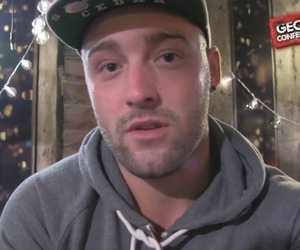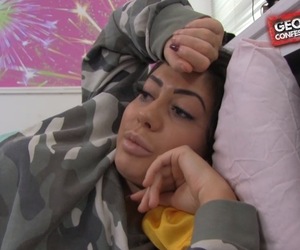 Chloe also shared her side of the story to the Confession Cam and she revealed she knew things were going to end badly.
She said: "Dan was flirting a lot with us, and I'm not going to lie, I did like the flirting, but I knew that nothing was really going to happen because I do really like Marty. Me and Marty did make a pact. When I found out Marty was going to bring back a girl into the area, I thought, 'F**k that.' After we had sex, don't go and pull a girl straight away."
Chloe then admitted she was worried about how her kiss with Dan will impact her relationship with Marty. She said: "Martin tried to mug me off, but I did it ten times worse. I am really, really worried about mine and Marty's relationship/friendship because I do like Martin a lot. I've never got on better with a boy in my life."
Geordie Shore: Big Birthday Battle continues Tuesday 31 May at 10pm on MTV.
Follow us on Twitter @RevealMag for all your celeb, fashion and beauty news!
Fancy winning some GREAT prizes? Check out Reveal Competitions here!