There were shouts of "grass, grass, grass" on last night's Geordie Shore when Chantelle Connelly and Sophie Kasaei took some drastic action to win the latest Birthday Battle challenge...
The two girls, on Team Gary, worried that boss Anna wasn't that impressed with their night, so came up with a plan to tell her two members of the opposing Team Charlotte had trashed the house.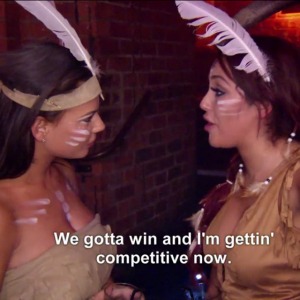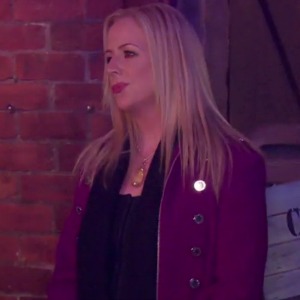 "Anna doesn't look impressed," fretted Sophie, when Anna walked into their Cowboy-themed party.
"I have to turn that frown upside down. Even though our part is banging, I'm not leaving anything to chance."
She then approached Chantelle to suggest they tell Anna that Team Charlotte members Marty McKenna and Aaron Chalmers had trashed the house during a row: "I feel close enough to Anna to tell her what the f**k has been going on. I'm not having that. We gotta win and I'm getting competitive now. I'm just gonna tell her."
Chantelle replied: "I'm not a grass but I'm also not a loser."
So they took Anna to one side off-camera to tell her what had happened, and then headed back to the house... where a surprise was waiting.
Rather than phoning to say who had won the challenge, Anna appeared at the house. She gathered everyone together - apart from Chantelle who was so mortal she'd gone to bed - and said the damage to the house was "disgusting". She then thanked Sophie and Chantelle for notifying her.
Oh dear...
Sophie told the cameras: "Telling Anna seemed like a good idea but I need my partner and Chantelle is f**king upstairs fast asleep."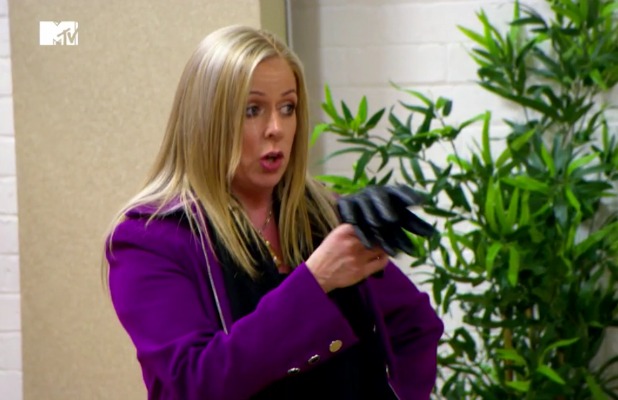 Needless to say, Aaron wasn't too impressed. "You're telling me Chantelle and Sophie have grassed me and Marty up? Little f**king w**kers."
James Tindale added: "That's terrible, you knew you were getting beat so you had to grass someone."
The others chanted "grass, grass, grass."
Anna then dropped a bombshell: "Charlotte, your event was fantastic and I was going to give you the win, but because of Marty and that idiot over there [Aaron], there is no winner."
Charlotte was NOT happy and went upstairs... and told Gary he wasn't getting any sex that night because his team had grassed up hers.
What will the fallout be? We'll find out when
Geordie Shore: Big Birthday Battle
continues next Tuesday at 10pm on MTV.