Marnie Simpson was looking gorgeous as she celebrated Geordie Shore's fifth birthday party last night.
The cast of the MTV show gathered at MTV studios in North London on Tuesday night (24 May) to mark five years since the reality series first debuted, and they were all glammed up to the nines!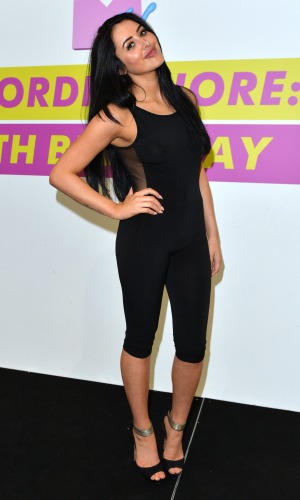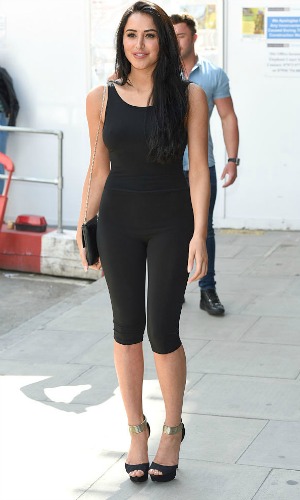 Marnie flaunted her fabulous figure in a skintight jumpsuit with mesh panels at the side, teamed with sky high heels.
Beaut!
Marnie, 24, was clearly looking forward to the big night out, tweeting earlier in the day: "Happy birthday @mtvgeordieshore can't wait for the celebrations to begin. 5 F**KING YEARS TODAY OIOIIIIIIII (sic)"
She added: "I'm gonna get s**t faced tonight. SHOCK. HAPPY BIRTHDAY GEORDIE SHORE."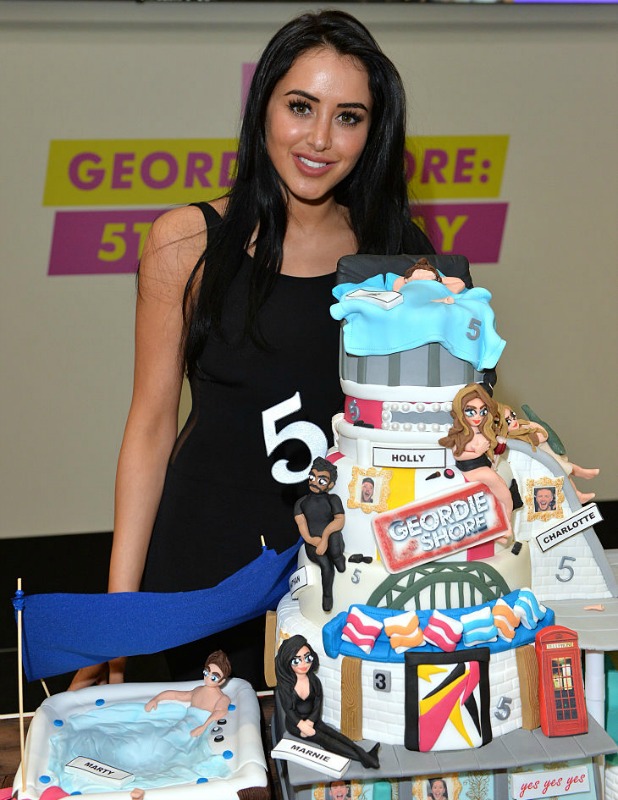 Meanwhile, on last night's episode of
Geordie Shore: Big Birthday Battle
, naughty Marnie and Aaron got into trouble for getting frisky in the kitchen of a club during the last episode.
Anna marched into the house, gathered everyone together and said: "I've just had the most embarrassing meeting of my whole entire career, made to look at some CC TV footage. Last night in the club, Aaron and Marnie practically had sex in a room that is a food preparation area. I've had to get the industrial cleaners in."
Marnie replied: "This couldn't be any more embarrassing. It's like your mum watching you have sex and telling your whole family!"
Geordie Shore: Big Birthday Battle
continues Tuesdays at 10pm on MTV.