Is it all over for Made In Chelsea's Louise Thompson and her co-star boyfriend Alik Alfus?
Judging by a sneak peek at next week's episode of the E4 reality show, it could be. Fans saw Louise admit that things between herself and Alik are "done."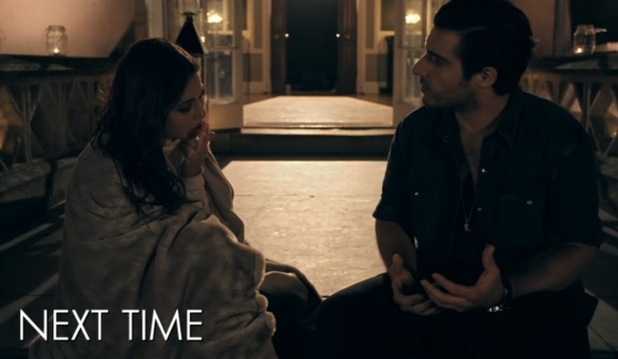 Having a conversation with her mum, Louise revealed: "It was good to see Alik, but we're done... We're over."
Alik, meanwhile, insisted that Louise is the "love of his life" and is encouraged by his dad to get on a plane and get to London. Surprising Louise, Alik tells her: "You and I have something so special, it's not fair to throw it all away."
Louise replies: "It's too late... I'm sorry."
Louise and Alik have recently hit a rocky patch,
after she felt he had become more and more distant with her.
When Louise called Alik out for not making an effort with her and liking other girls' pictures on Instagram, he admitted he had been freaking out about the long distance between them.
While Louise is based in Chelsea, Alik is in New York. Alik told Louise he was struggling with the time difference between them and he'd had the opportunity to be with other people.
He said: "I hate this distance thing and the time difference sucks. I'll be honest with you, I have had opportunities to be with other people. It's not where I'm at, don't get upset. I'm trying to express to you what my loyalties are."
Louise then went out to America to sort things with Alik, and while it seemed they had, she expressed her concerns over their romance in last night's episode of the show.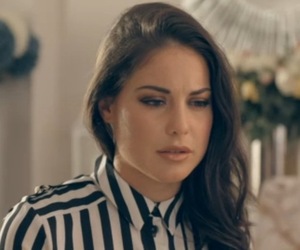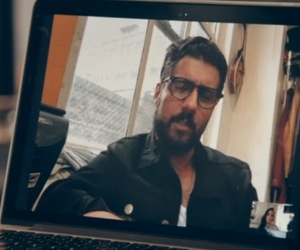 Alik had apologised to Louise for his freak out and invited her on holiday to St Barths. During a conversation over Skype, he told her: "I was in a weird place and I definitely need to see you. I'm just hoping that my little glitch doesn't make you question everything you felt before."
Louise admitted that Alik being distant had affected her "more than she imagined" and said: "I was heartbroken for a few weeks. It's scared me a lot and made me think about things."
Alik asked Louise to give him "the benefit of the doubt", and while she agreed to join him on holiday, she did reveal things are starting to fizzle out between the couple to Rosie Fortescue and Binky Felstead.
Louise explained: "He can't just pick and choose when he wants to see me. He hasn't made any effort to come to London... I could go out [to St Barths] and make it work, but is that the right decision?"
"I'm saying all this now because I'm shutting down all my emotions. It's at the point now where it it just fizzling."
Taking to Twitter during the episode, Louise made sure to keep us all guessing by tweeting: "To follow your head or your heart?"
She and Alik haven't been pictured together or interacted on social media since their trip away eight weeks ago, sparking speculation that something is definitely up. And after that teaser hinting at their split, fans were quick to voice that they were heartbroken.
One user tweeted: "No I can't handle next weeks episode. Alik and Louise, they're my all time favourite." While another said: "Pretty sure next week's #MIC will break me. Louise and Alik man."
Sob...
alik and Louise CANNOT break up

— paris (@paris_chandler) May 23, 2016
No I can't handle next weeks episode. Alik and Louise, they're my all time favourite @E4Chelsea couple

— Phoebe Rule (@Phoebelangford) May 23, 2016
Pretty sure next week's #MiC will break me Louise and Alik man

— Stephanie Kate (@StephKMarshall) May 23, 2016
Wow Louise broken up with Alik cos she felt the relationship fizzled out. Well she refused to spent half a year with him in NYC.

— Adam ∞ (@Drift_Kaiser) May 23, 2016
So annoyed that Alik didn't break up with Louise first.He's sooooo much better than her&given her so many chances #nextweek #MadeInChelsea

— Katie Perrott (@KatiePerrott1) May 23, 2016
Noooo not Louise and alik #MadeInChelsea

— Lauren Fallows (@Lauren_Fallows) May 23, 2016
Woahhhh, are Alik and Louise over? #mic

— em (@emilyraebare) May 23, 2016
Follow us on Twitter @RevealMag for all your celeb, fashion and beauty news!
Fancy winning some GREAT prizes? Check out Reveal Competitions here!