Ex On The Beach's Jess Impiazzi will visit parliament tomorrow to call for tougher sentences if guide dog owners are discriminated against by taxi or mini cab drivers.
The MTV reality star is a passionate advocate of guide dogs and owners' rights, after her own mother lost her sight around nine years ago.
Jess has been tweeting about tomorrow's event for some time, saying recently: "My mum and her guide dog have been turned away from taxis too many times. We're going to parliament to speak out #AccessAllAreas."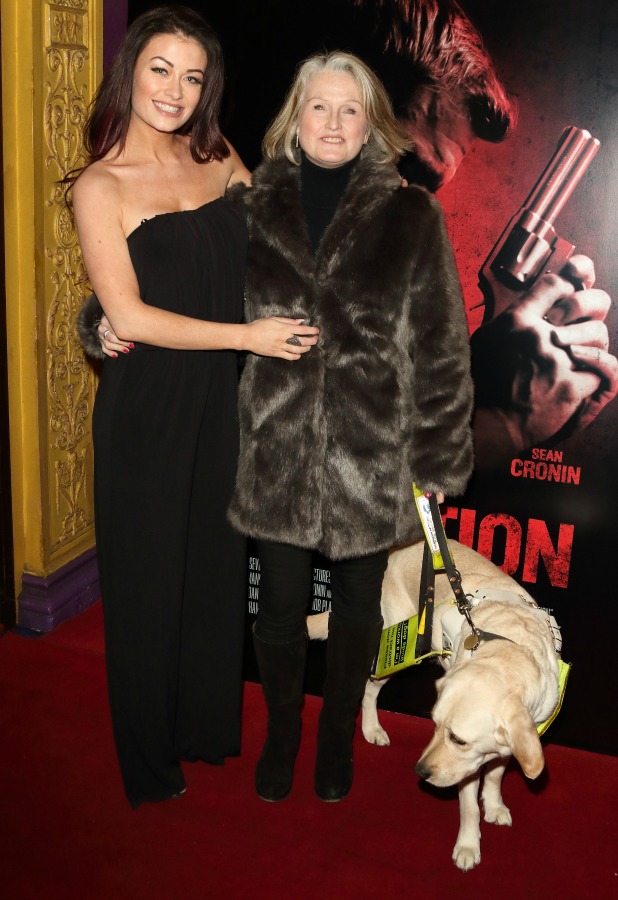 She's going to parliament with mum Debbie to highlight
new research by the charity Guide Dogs
, that claims guide dog owners are being let down because the penalties for drivers' refusing access to an assistance dog are "woefully inadequate."
More than 100 guide dog owners are expected to lobby parliament on Wednesday.
Jess recently told
Daily Star
: "The thing is staff are just not trained in what do to. They aren't told about the situation or how to deal with it so they just try and refuse you.
"It is hard enough for anyone to go blind as it is without being discriminated against. I can't even begin to explain the extra emotional stress and trauma that it brings."
Debbie previously recounted her experience of losing her sight in a poignant essay for the
Daily Mail
, which included her saying: "The loss has been overwhelming. Every day, I feel I'm grieving for my independence and the person I was before."
She explained how she began to struggle with the sight in her right eye and went for tests at Moorfields Eye Hospital in London. "I was diagnosed with an extremely rare syndrome called Uveal Effusion, which meant the retina in my right eye was disintegrating," she recalled.
"It was shattering news, but I tried to be positive. I remember thinking: 'At least I've still got sight in the other eye.' Then the specialists told me the same thing could, in theory, affect my left eye too, although they were uncertain on timing. They said it could be anything from months to a decade. In the end, it was six months."
In the essay, she praised Jess for being a rock to lean on as she adjusted to life without sight. "My daughter Jess was incredibly supportive —giving me confidence to reclaim aspects of my life," she wrote. "We'd go ice-skating at the weekend and she'd let go of my hand, telling me: 'You can do this. Don't cling on to me.'"
Debbie recently completed a 10k charity run.