Love Island's new contestants have been revealed, with Miss Great Britain Zara Holland heading up the lineup...
The
ITV2 dating show is back next Monday (30 May) with its second series
, and fans have now been given a first look at which girls and guys will be entering the villa.
It had been teased that we'll see a slew of familiar faces (
including Jordan Davies
and Lady Colin Campbell's son Dima), but instead it looks like we've got a fresh new batch of singletons instead. And there's 11 in total which has got us all guessing what will happen on launch night, as one person won't be able to couple up! Interesting!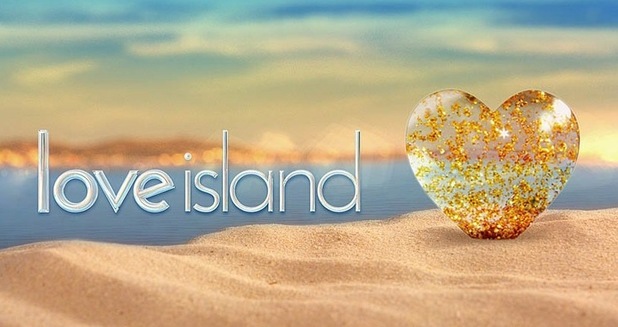 Heading into the villa are six guys and five girls, including Miss Great Britain,
TOWIE
star Tommy Mallet's BFF, the twin brother of an
Emmerdale
star, a model and a circus performer!
So without further adieu, here's your new islanders: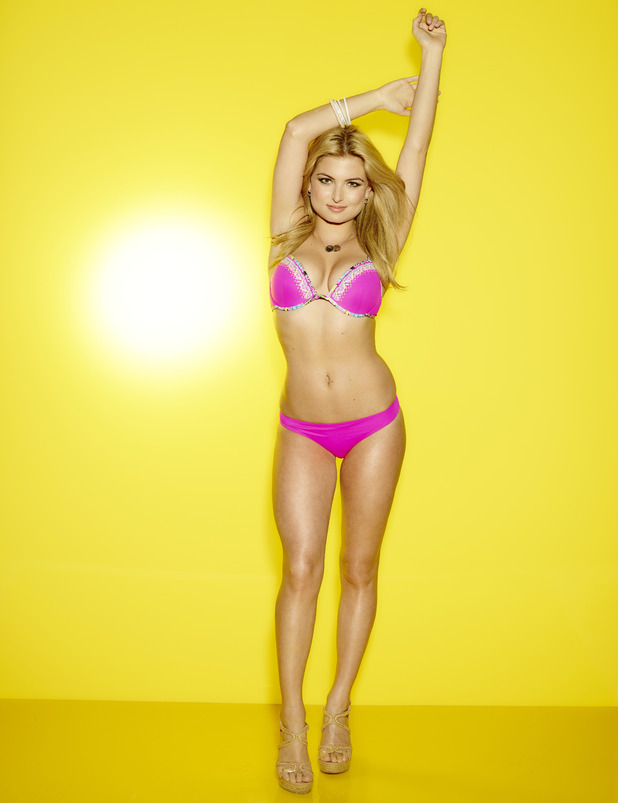 Zara Holland
Age: 20
From: Hull
Celebrity Crush: David Gandy or Thom Evans
Some of you may already recognise Zara, as she currently holds the crown for Miss GB. This beauty queen describes her love life as "terrible" and is on the lookout for her "perfect match". She wants a guy that is going to put a bit of effort in and already she's planning their dates in her head: "Maybe a picnic by the beach, a drive out somewhere, even horse riding..."
Her friends would describe her as "funny, confident and sexy" and she thinks her best feature is her boobs.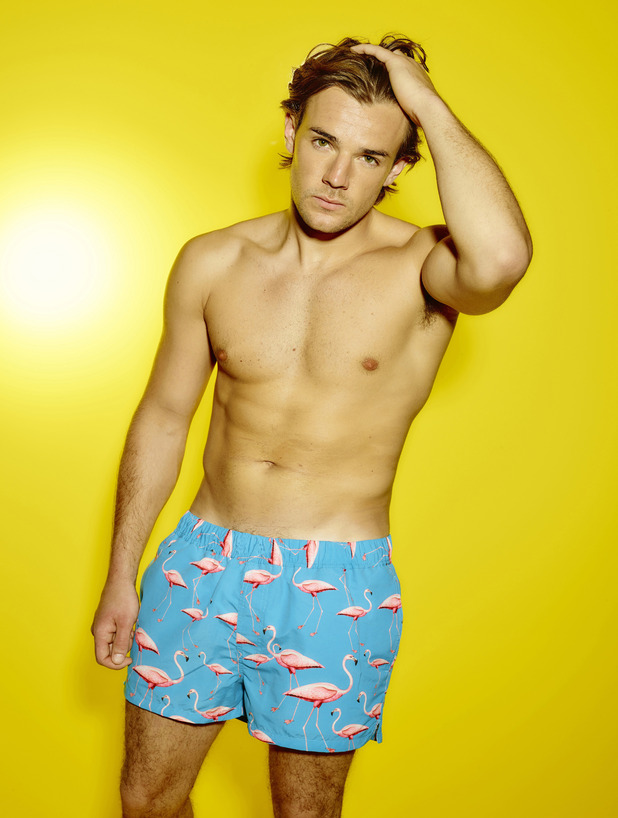 Nathan Massey
Age: 24
From: Essex
Celebrity Crush: Hailey Baldwin
Essex boy Nathan is after his very own Hailey Baldwin and admits he stalks her social media accounts about "three times a day." He's hoping to find a girl in the villa who has "a bit of a gob on her", a good bum and the ability to tame him. Nathan admits: "I'm like a wild bull, I need taming and telling off every now and again." Although, if a girl farts in front of him, she's a no go.
"I can't have it," he says. "[Fart] at the bottom of the garden, not in front of me."
His friends would describe him as a bit of a "joker, selfish and hysterically funny", and Nathan already has some celeb support behind him already, as his best pal Tommy Mallet is rooting for him. Tommy tweeted: "Cannot wait to watch @loveisland to see my day one shut this show down!!! Big up @nathanmassey_ im proud of you G."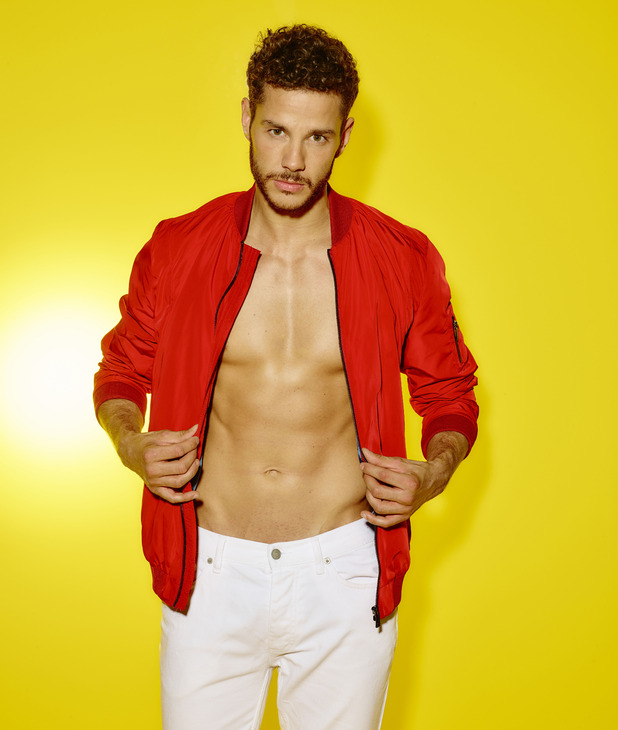 Scott Thomas
Age: 27
From: Manchester
Celebrity Crush: Selena Gomez
Scott is a club promoter from Manchester, he had his heart broken when he was 21 years old and he has two famous brothers. Soap fans may already know that Scott's twin brother is actually
Emmerdale
star Adam Thomas, and his older brother is Ryan Thomas (Jason from
Coronation Street
). He's looking for a "natural looking girl" during his time on Love Island and admits: "I'm not into fake tan and all that. I don't like girls who go for money or status."
He's hoping to find that girl to "make him tick" and "make him believe in love again" - Aww. Scott's friends would describe him as: "Crazy, misunderstood and deep thinking."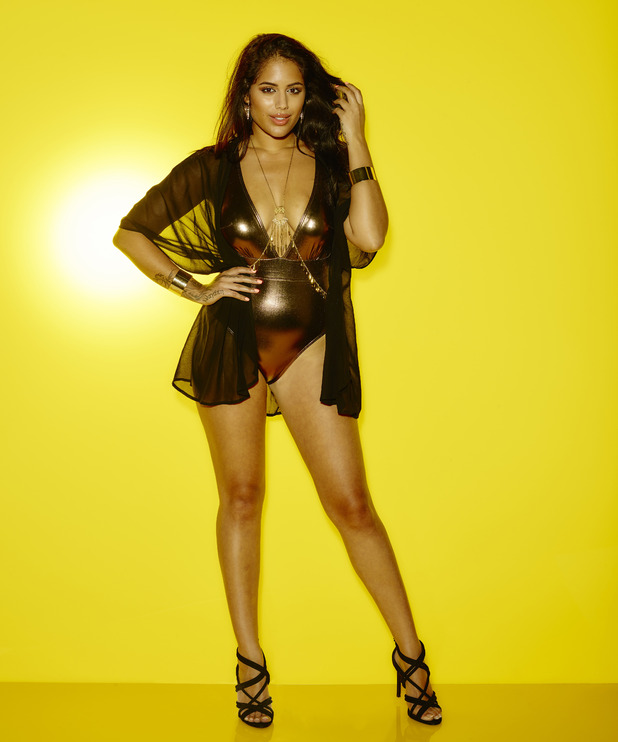 Malin Andersson
Age: 23
From: Bedford
Celebrity Crush: David Gandy
Malin sums up her love life as "sh*t", so she's heading to Love Island to find "a really hunky, fit guy with a good personality." That guy in question has got to have good teeth and nice eyes, as they are the first things she notices in the opposite sex. Malin says: "I like a guy with bright eyes that really sparkle. You smile through your eyes, don't you?"
She's hoping to bring the "lols" to the Love Island villa and says her friends describe her as: "Outgoing, bubbly and down to earth."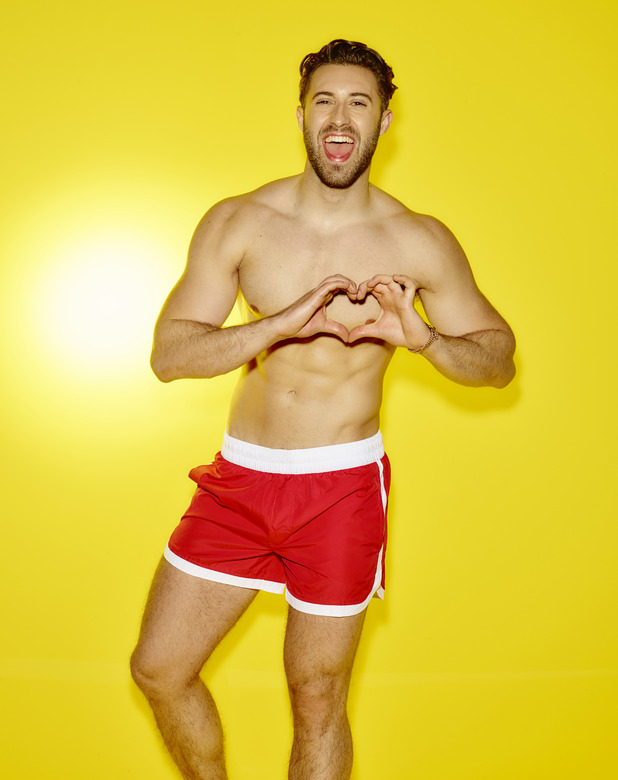 Javi Shephard
Age: 27
From: York
Celebrity Crush: Margot Robbie
Smooth talking Javi is planning on "bringing the life to the island" when he enters the villa and he admits he would "give everything to the right girl" if he were to find her.
He admits his love life has been pretty "amazing" so far, although he hasn't yet met the right girl. He's hoping to find her on Love Island, as love is the only thing he wants.
Javi's friends would describe him as "passionate, fun and lively", and the first thing he notices about a girl is her nose. Why? "It's the centrepiece of her face..."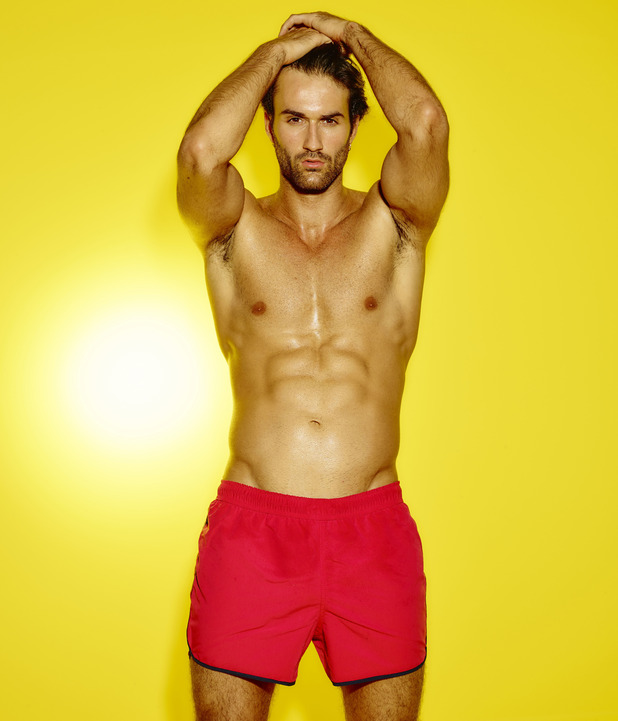 Daniel Lukakis
Age: 23
From: London
Celebrity Crush: Mila Kunis
Multi-lingual Daniel (he can speak FIVE languages!) likes a woman with "brains." He says: "If she's good looking, that's a plus, but I care more about her having a good heart and similar morals to me."
He's not about "superficiality" and thinks his friends would describe him as "fun, smart and loving." Daniel thinks his best feature is his eyes, but will they be able to win over the ladies in the villa?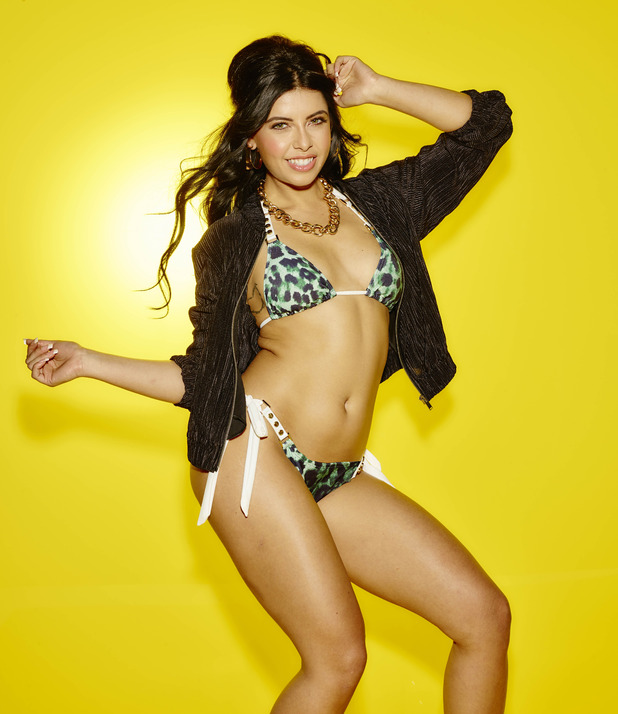 Cara De La Hoyde
Age: 25
From: Kent
Celebrity Crush: Jason Mamoa
Circus performer Cara definitely knows her type when it comes to the boys and it's pretty specific: "Think of Jesus mixed with Russell Brand, mixed with a pirate." She admits she is an "old romantic" and is hoping to find love on the show.
Cara's friends would describe her as a "massive geek, a little bit of a weirdo, but very warm" and she thinks her best feature is her derrière. How can you win her over? With a cheesy chat up line. Believe it or not, she loves them: "The cheesier the better!"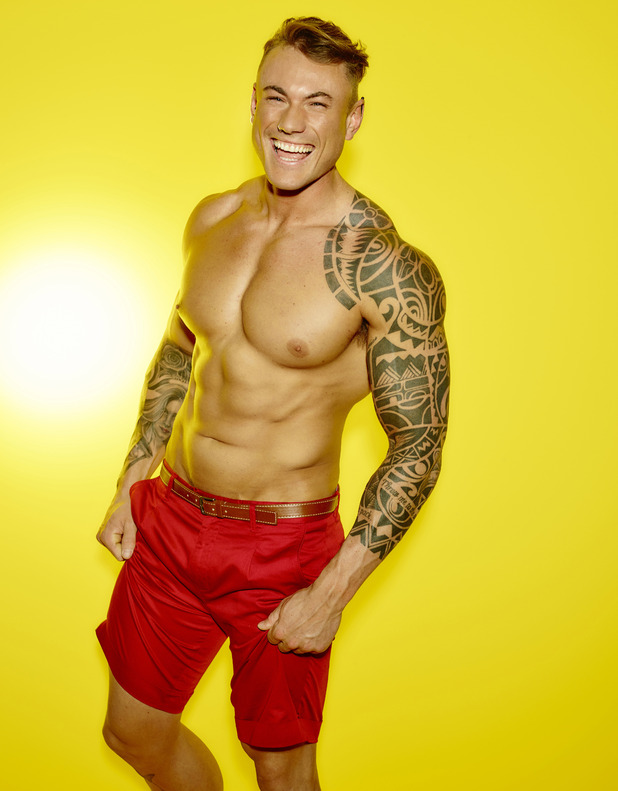 Tom Powell
Age: 24
From: Port Talbort
Celebrity Crush: Rihanna
Tom is a self-confessed "selfie at heart" - despite his confidence and muscly exterior. He claims he doesn't need chat up lines to charm the ladies and thinks his pals would describe him as "cheeky, a lad and good-looking."
He's not into girls that are "ignorant or arrogant" and he's definitely looking for love in the villa.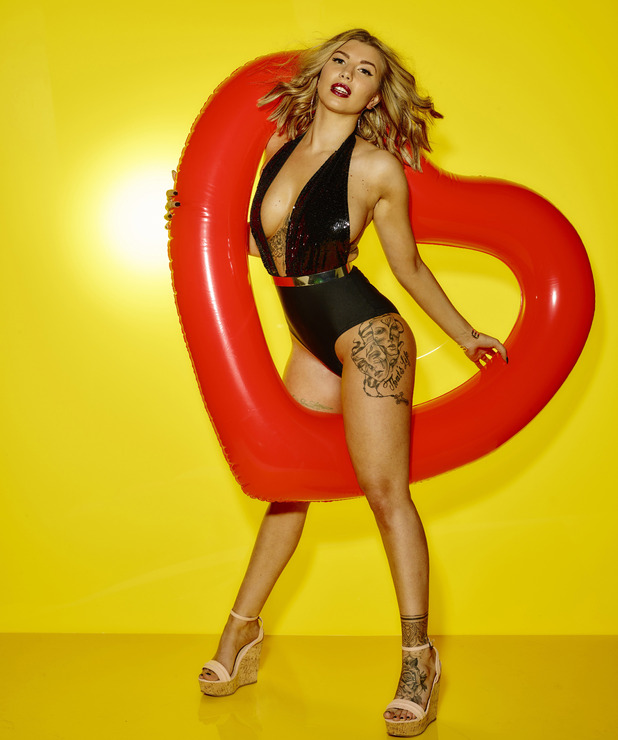 Olivia Buckland
Age: 22
From: Essex
Celebrity Crush: Channing Tatum
Olivia thinks her love life is pretty much "non-existent" and is hoping that her stay in the villa will help her to find love. She's after a bloke with "tattoos, messy hair, and muscles", but she won't be won over by dinner dates - they're much too serious. Instead, you can sweep her off her feet with "something exciting and fun... like a zip wire." Sounds adventurous, right?
Her friends would describe her as "sarcastic, bit arrogant and very strange..."
Rykard Jenkins
Age: 25
From: Kent
Celebrity Crush: Rihanna
Charmer Rykard insists he always pays for a date when it comes to taking out the ladies, claiming: "You can't expect the girl to sponsor your evening." What a gent. He's not into girls that come across as "dull" and he hates dates to the "cinema" - he actually fell asleep once.
He wants to find "love, love, love" and thinks his besties would describe him as "silly, funny and a cool dude."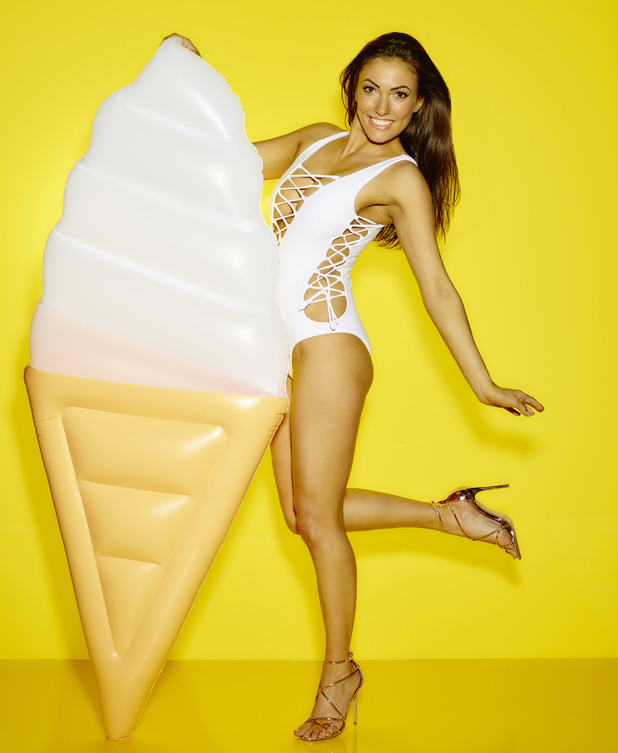 Sophie Gradon
Age: 30
From: Newcastle
Celebrity Crush: Kiran Jethwa
Geordie Sophie is sick of "dating players", so she's hoping she can bag herself a guy that she really "clicks with." Sophie's friends would describe her as "charismatic, wild and daft," and she admits her love life so far has been a bit of a "rollercoaster."
She's hoping to go into the villa and have a really good time, and maybe, just maybe, fall in love too.
Love Island begins Monday 30 May at 9pm on ITV2.
Follow us on Twitter @RevealMag for all your celeb, fashion and beauty news!
Fancy winning some GREAT prizes? Check out Reveal Competitions here!