Pregnant Stephanie Davis has liked a tweet claiming ex-boyfriend Jeremy McConnell "f**ked her over."
The former
Hollyoaks actress, 23, confirmed this week that she's pregnant
with their first child, telling
OK magazine
: "My pregnancy was a shock but I can't wait to be a mum. I hope that Jeremy will want to be a part of this baby's life, but if he decides not to then I am prepared to raise our baby on my own."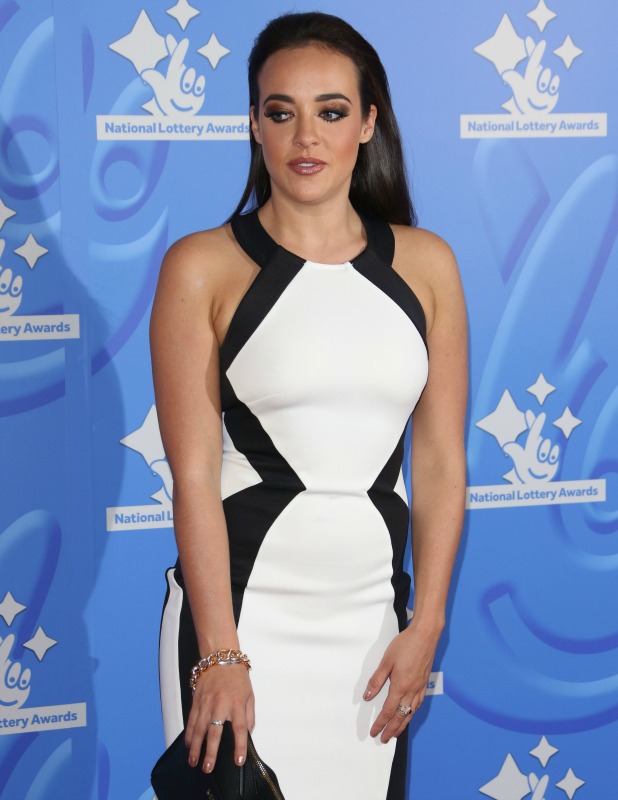 Now, she's favourited unflattering tweets about Jez.
One read: "Generally feel for @Stephdavis77, Jez has well and truly f**ked her over!! Even when he knew she was already damaged. Smh. That's not a man."
The other said: "When you find out your gonna be a dad..you step the f**k up!"
Steph also favourited a message which read: "Lesson 1, don't fall for every knob head jack the lad who tells u what u want to hear! U got Badd taste girl!!!"
Reveal
has contacted Jeremy's rep for comment.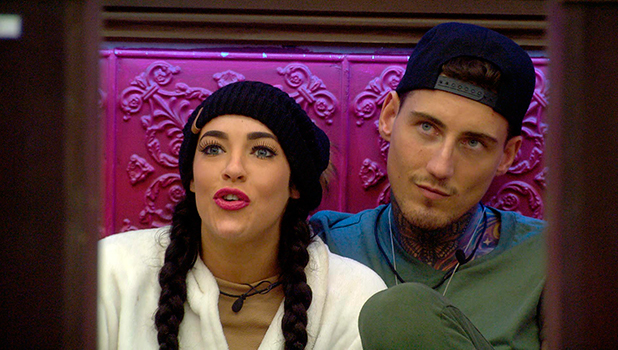 When news of
Stephanie's pregnancy first surfaced, Jeremy, 25, said
: "Just to be clear, if what is circulating is true, I'll always be responsible for my actions and I explained to Steph I'll speak to her, and do everything for her, if she stops drinking and partying knowing she's "pregnant". I'm sick of tit for tat but I won't let anyone slander me. I haven't been ideal in the relationship whatsoever, I'm trying to move on peacefully, it's a shock to most, but a kid can't fix a broken relationship."
Since then, he's not spoken out publicly about the pregnancy.
Stephanie and Irish model Jeremy met on
Celebrity Big Brother
in January and sparks flew, despite Stephanie being in a relationship with model Sam Reece at the time.
Once the show was over, things ended with Sam and she began dating Jeremy. But it was a rocky relationship, with multiple public splits and reconciliations, and allegations of cheating - which Jeremy vehemently denied.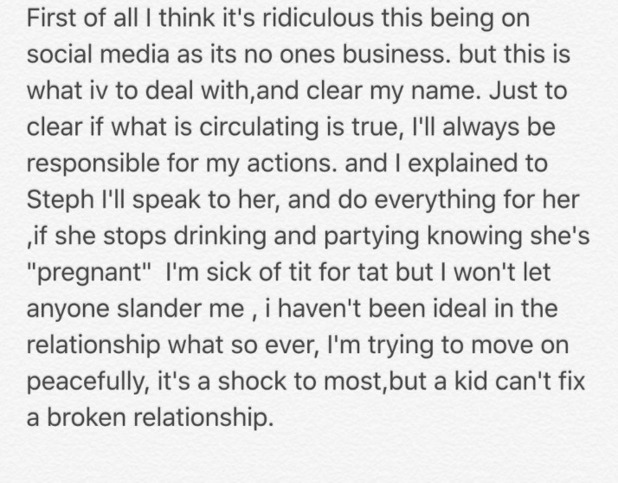 They split for a fourth time at the start of May, but
Steph then stunned fans by Instagramming - and swiftly deleting - a claim to be pregnant
. It said: "Yeah loved him unconditionally, after a week of hell and late phone calls and pain he's caused I still kept my phone so I could find him, find out I'm pregnant and he says he doesn't love me anymore and blocked."
She did not reference the baby news again until this week, although she did
favourited a few tweets about pregnancy,
including one that read: "Unplanned doesn't mean unwanted or unloved."
Meanwhile, after Steph's magazine confirmation that she's pregnant, Jeremy has not reacted on social media. Instead, he's been keeping fans updated on his next batch of public appearances.