Kim Kardashian West and Kendall Jenner looked as if they were heading to two different lunches when they stepped out in London earlier today.
While mother-of-two Kim, 35, was glammed up to the nines in a skin-tight dress and boots, model Kendall, 20, was super casual in ripped jeans and a simple white T-shirt.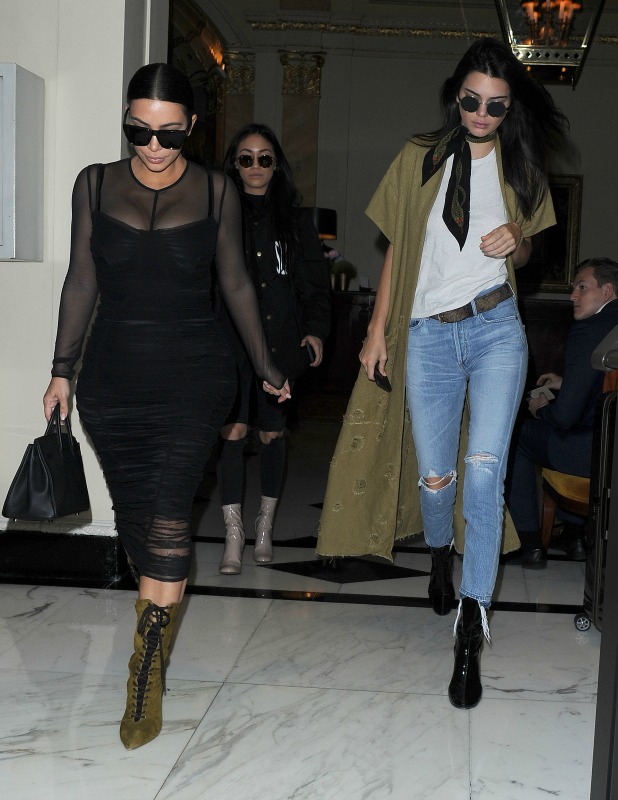 The pair were pictured power walking out of their hotel on Monday (23 May), sporting matching sunglasses and rather serious looks.
Kim's just back in London after a whirlwind trip to
Rome last night, where she attended the La Traviata Gala Preview at Teatro Dell'Opera
. She flew to Italy from London, where she'd taken part in a panel discussion at
The Vogue 100 Festival on Saturday.
Kendall, meanwhile, has
flown in from Cannes, where she was a major figure on the Film Festival party circuit
and red carpets over the past two weeks.