Lillie Lexie Gregg and her boyfriend Stephen Bear shrugged off any signs of romance trouble, following *those* Snapchats of Charlotte Crosby and Bear together.
Last week,
Charlotte caused a stir by filming herself with Bear during a night out in London
. Fans had questioned their appearance together, especially as it's known Lillie and Charlotte do not see eye-to-eye.
However, Lillie proved that she and Bear all ok, despite him hanging out with Charlotte, and shared new Snapchats of the couple looking pretty smitten with her fans over the weekend.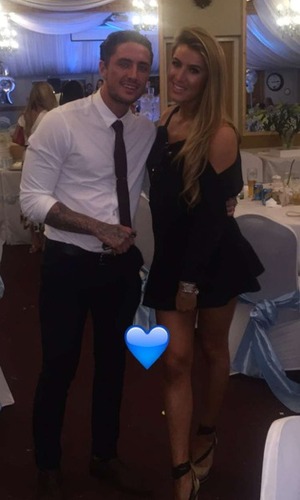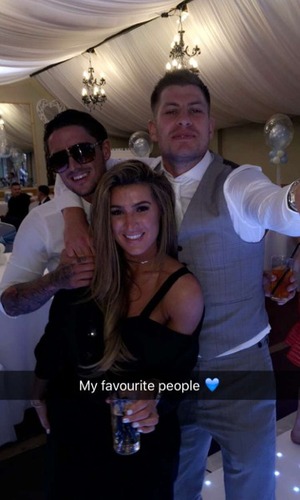 Attending a family christening with her beau, Lillie added a picture of herself and Bear to her Snapchat story and included a blue love heart emoji on it. She added another of herself, Bear and a friend, captioning the picture: "My favourite people."
Lillie also posted a photo of Bear, before including another of a balloon he had made her. It was a love heart with a flower (presumably a Lillie) and a bear added to it. Lillie told fans: "He's so cute."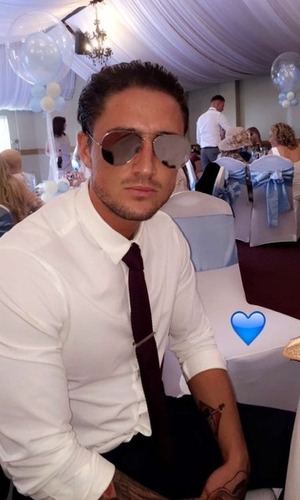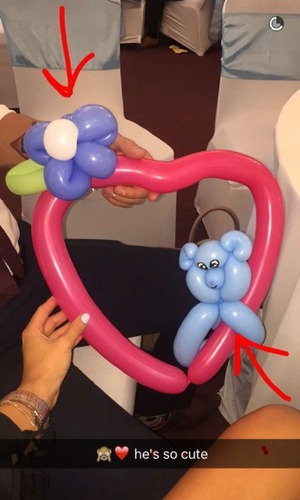 Her photos come after many speculated why Charlotte would share a Snapchat with Bear.
Things have been tense between Charlotte and Lillie, ever since Lillie split with Gaz Beadle in November last year. Since then, Charlotte (and Gaz) has appeared to hit out at Lillie on several occasions.
Charlotte claimed Gaz thinks his former flame is "fame-hungry", leading Lillie to hit back. She told fans she had never wanted her relationship with Gary to be in the public eye. Lillie explained that she had chosen to stay silent and not retaliate on social media
because she has "some self respect and dignity."
Twitter users suggested Charlotte could have purposely shared Snapchats with Bear to annoy Lillie. However, others suggested people were "jumping to conclusions" and Charlotte and Bear could simply be friends.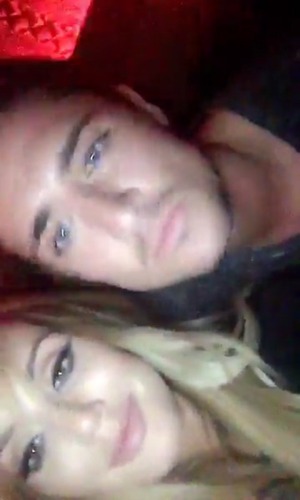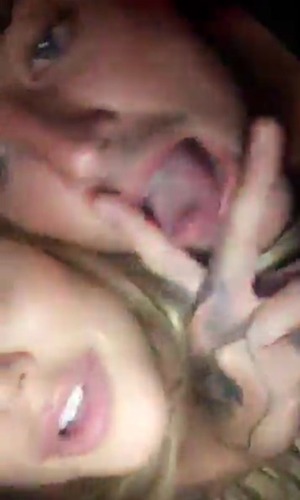 Charlotte hasn't commented on her Snapchats, but her co-star
Nathan Henry was quick to defend there was nothing to them
when Jem Lucy accused Charlotte of trying to 'steal Lillie's boyfriend.'
Jem had tweeted: "A certain someone trying to steal people's boyfriends again, lol you're a mess."
Adding fuel to the fire, Nathan then revealed that Bear had told Charlotte he and Lillie were not together. Nathan hit back: "That's kinda awkward seen as though he was adamant he didn't have a girlfriend and that they were just 'friends' (sic)."
Nathan explained that according to Bear there was "no relationship." Bear actually tweeted Nathan to say that he forgot he had seen him while out, but made no mention of Nathan's claims.
When Jem said she was only commenting on what she saw and that it was "a coincidence" that Charlotte was with Bear. Nathan replied: "Saw?! Them in a snapchat? Doing what exactly?! NOTHING. Won't have my friend being accused, of doing or trying to do anything."
Sounds like it has all been blown massively out of proportion, no?
Follow us on Twitter @RevealMag for all your celeb, fashion and beauty news!
Fancy winning some GREAT prizes? Check out Reveal Competitions here!