Kim Kardashian West and Kanye West have touched down in London... and headed straight to their favourite restaurant!
The superstar couple reunited in the capital on Friday evening (20 May) after Kanye flew in from the States and
Kim jetted over from the Cannes Film Festival
, which she'd been attending with mum Kris Jenner.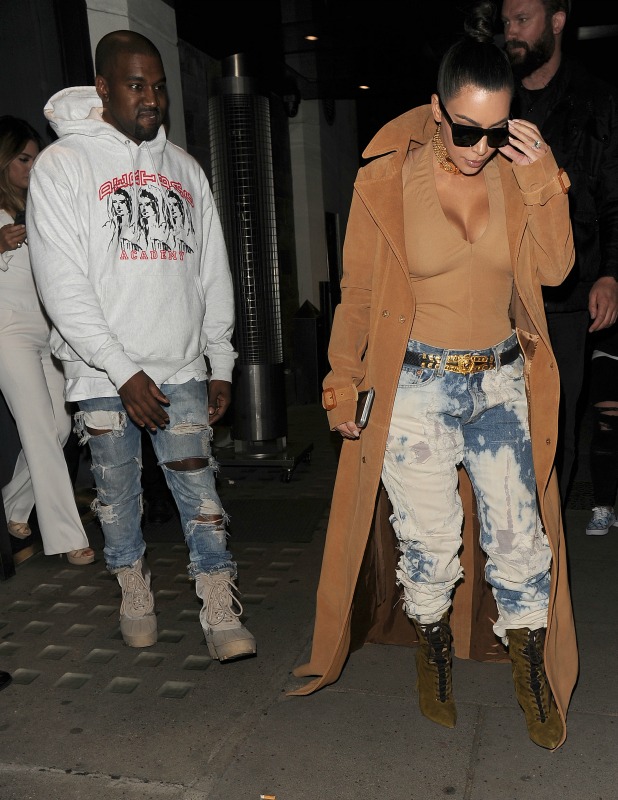 They were pictured leaving celebrity hotspot Hakkasan in Mayfair after dinner.
Kim and Kanye are frequently spotted at the posh eatery when they're in town, and Kim even gave the restaurant a namecheck while appearing on BBC Radio 1's Breakfast Show previously, saying: "Every time I come to London I have an obsession with ribs! Last night we were rushing to get to Hakkasan after the awards to make sure we'd have ribs. We just sat and ate so many ribs! We had four orders - but between four people, not just all by ourselves!"
The mother-of-two wasn't flying under the radar, choosing an interesting outfit for her night out...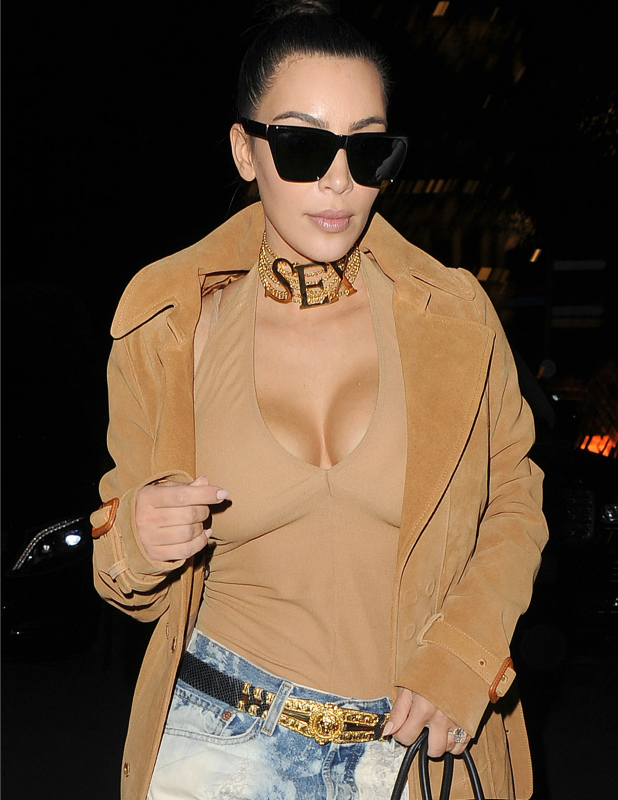 While the 35-year-old usually favours skin tight dresses and skinny jeans, she opted yesterday for a pair of oversized faded denims, teamed with her trusty bodysuit and floor-length coat.
And check out that rather bold SEX neck choker!
Not an outfit many could pull off, right?
Unfortunately for Kim, her first night in London wasn't the most peaceful, as she later took to Twitter to moan: "It's now 4:37 and I still can't sleep! Kanye is snorring. Should i snap this? (sic)." The answer? Yes. She shared a Snapchat of her in bed struggling to sleep while Kanye was next to her...