Britney Spears, Ariana Grande, Justin Bieber and Rihanna will all perform at this weekend's Billboard Music Awards... and we can watch it LIVE from the UK!
Woohoo!
The annual ceremony, dubbed the biggest night in America's music calendar, will broadcast live on 4Music from 1.15am on Sunday, 22 May. But if you have work the next day, you can catch up at 9pm on Monday night.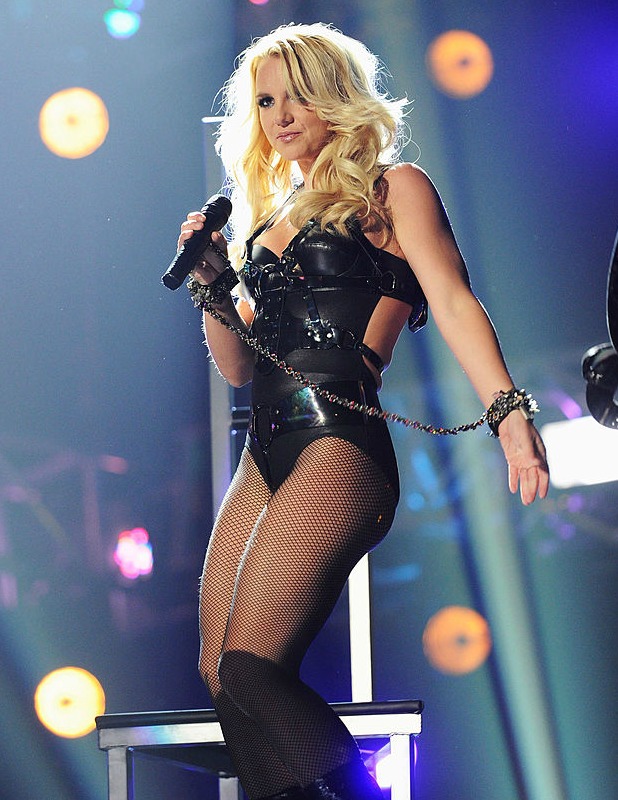 It's guaranteed to be a must-watch show, mostly cause we CAN'T WAIT to see Britney back on stage!
The 'Oops I Did It Again' star, 34, will received the coveted Millennium Award at the star-studded ceremony, recognising her hugely successful career that exploded back in 1998 with 'Baby One More Time'.
As well as accepting the honour, she'll perform a medley of her greatest hits.
The show's exec producer Mark Bracco told
Billboard
we can expect a "kick ass medley" of Britney classics, teasing: "It's going to be her with a couple dozen dancers, plus costume changes, and she's going to walk through her catalogue."
And as if Britney, Justin, Rihanna et. al weren't enough, we'll also see a WORLD EXCLUSIVE play for Adele's new video 'Send My Love (To Your New Lover)'.
Ciara and Ludacris are hosting this year's show.
"The Billboard Music Awards is one of best award shows to honour chart success. My great friend Ludacris and I have also shared songs together on the Billboard chart," said Ciara. "I look forward to sharing the stage with him on this special night. It will definitely be a night to remember!"
The 2016 Billboard Music Awards will be aired exclusively on 4Music on Sunday 22nd May at 01:15. The show will also be repeated on Monday 23rd May at 9pm. The Box will be repeating the show on Wednesday 25th after 6pm.