Megan McKenna and Pete Wicks enjoyed a cosy night in yesterday. Just them, the dogs and every one of her Snapchat followers…
We all know how
Pete feels about Megan's love for Snapchat
so perhaps it's no surprise he was rather keen for her to quit filming them and put the phone away on Wednesday night (18 May)!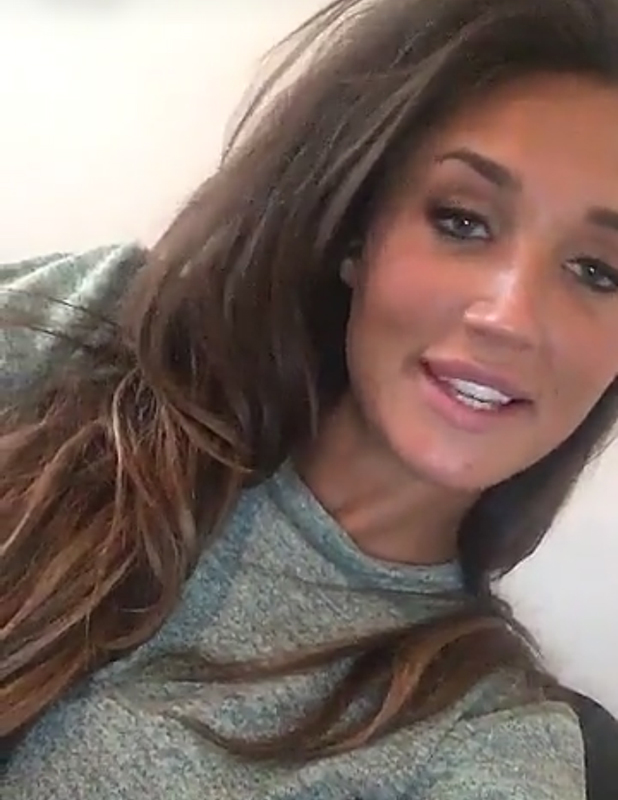 "Are you Snapchatting again?" he questioned.
"No."
"Will you f**k off with Snapchat!"
"No, I love Snapchat!"
(Which we're rather grateful for as we LOVE Megan's Snapchat updates! Sorry, Pete.)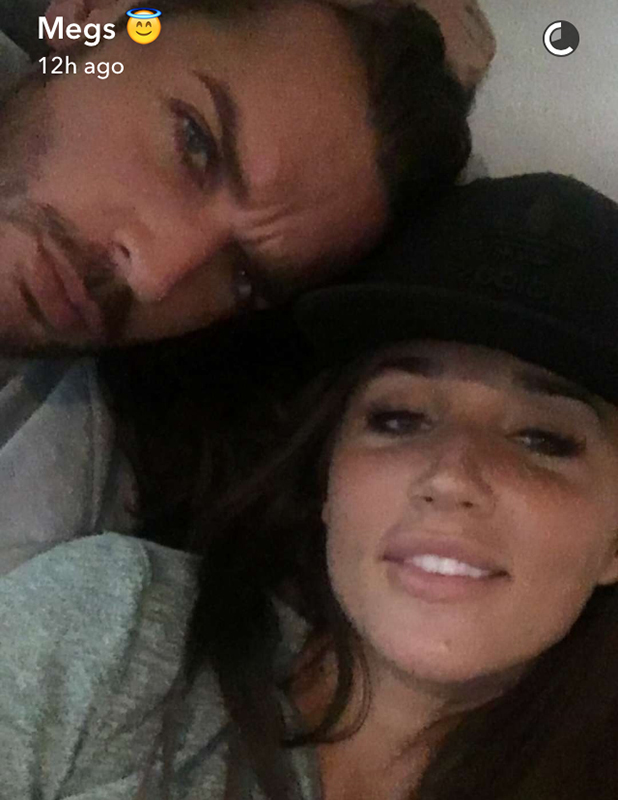 The
TOWIE couple are known for their banter
so we don't reckon he was
actually
that mad, although who would blame him for wanting to spend time with Megs just the two of them? After all, she's just back from
Dubai where she was shooting her new MissPap.co.uk campaign.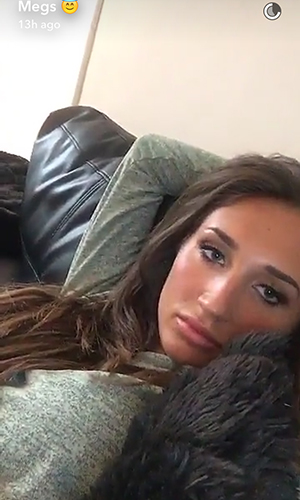 While Pete was busy in the kitchen, Megan took to Snapchat to update her fans on what was going on. "Tonight, my night will consist of eating, eating, eating and eating more. I have wanted to do this all day: nothing!"
She then joked Pete had the hump with her as she was "pestering" him while he tried to make dinner, telling fans: "Someone has clearly woken up on the wrong side of the bed today."
Megs also shared a Snap of Pete lavishing love on his beloved dog Eric, quipping: "He gives Eric more attention than me!"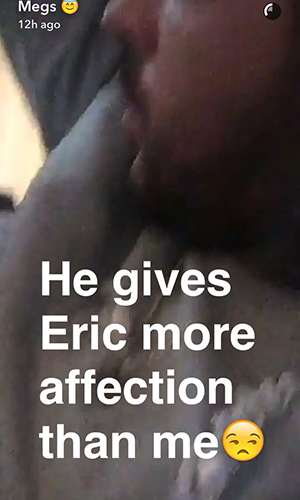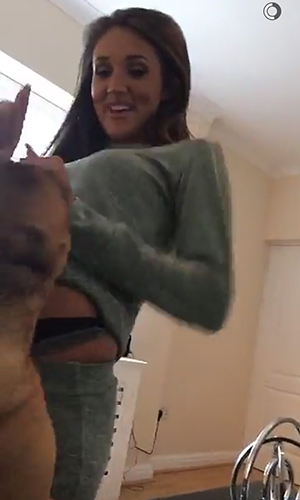 Well, we all know Pete adores his pups!
And his dogs clearly adores Megan as well as Pete shared his own Snapchat video of Megan busting out her best dance moves with his dog. Bless!