Courtney Stodden has given fans an intimate look at the moment she told her mother-in-law that she's pregnant.
The
21-year-old and husband Doug Hutchison, 55, announced this week that they're expecting a baby
, and now she's shared a video to Instagram showing the moment they called Doug's mum to tell her.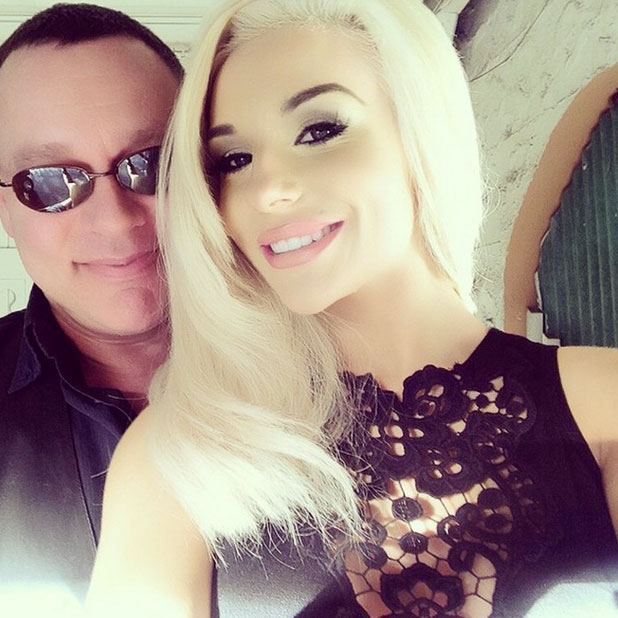 In the video, Doug is heard telling his mother to sit down before announcing: "Courtney is with child. She's pregnant!"
Courtney is heard in the background chiming in to shout she's pregnant.
Doug's mum starts shouting, 'No, no, no, no, no!' in disbelief, before sharing her excitement and congratulations with the parents-to-be.
Watch the moment below!
Doug's mum isn't the only grandparent-to-be excited by the news: Courtney's mother also spoke out to congratulate the couple - but admitted it was a bittersweet occasion as she's currently estranged from her daughter.
Her mum Krista told
FOX411
: "If it wasn't for media I would not get to know the news about my daughter's pregnancy. This will make grandchild number five. If she is happy, I am happy for her. It would be nice to experience this with her but as it still stands her and I are still not speaking."
Courtney replied by saying: "It deeply saddens me that I can't share with my mother the news of my pregnancy, but our fractured relationship eclipses any hope that she'll ever change and start being the mother I truly deserve."
The former
Celebrity Big Brother
housemate is just four weeks pregnant but said this week she was forced to announce her news early after an anonymous source leaked the pregnancy to US media outlets.
Copyright: WENN Josiah True