Stephanie Davis has admitted she put on weight this year while going through a rocky patch with now-ex-boyfriend Jeremy McConnell.
The former
Hollyoaks
actress, 23, has barely left the headlines since January, when she met Jeremy in the
Celebrity Big Brother
house. But rather than a fairytale romance, their ups and downs have been played out in the public eye, including four break-ups.
And over the weekend, things got even more confusing when
Stephanie tweeted and deleted that she was pregnant.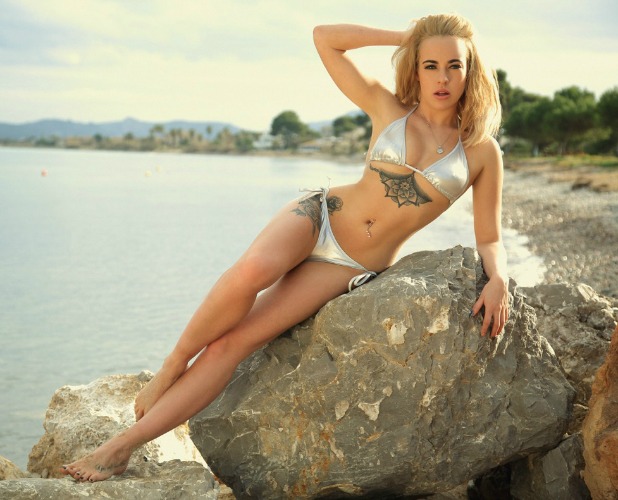 Reps for Stephanie and Jeremy declined to comment and she hasn't mentioned it since,
although he has now issued a statement saying he'll take responsibility
if the news is true.
But before all that happened, Stephanie jetted abroad to pose in an array of bikinis and show off her one-stone weight loss, after going on a Complete Detox Diet for four weeks.
She undertook the diet and exercise regime before news of her alleged pregnancy emerged.
Steph explained that she put on weight in March while going through a tough time with Jeremy: "Lots of women tend to lose weight when they are under pressure or stressed, well, not me. I tend to comfort eat and drink to compensate and so as a result I found myself about a stone heavier at the beginning of March.
"I wasn't in the best place and I was eating the wrong foods, I stopped exercising and I lost my figure and a lot of confidence."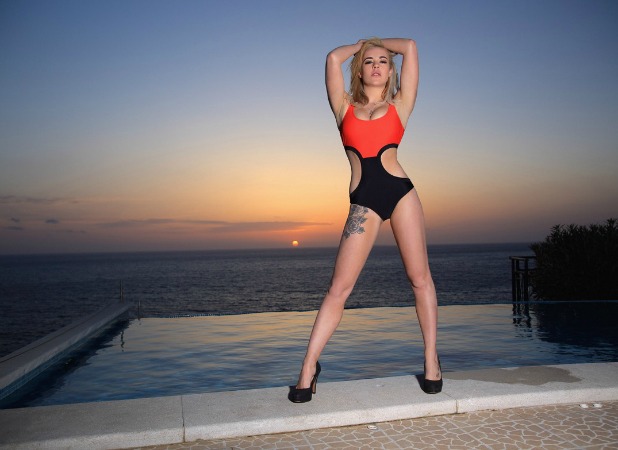 Stephanie, who had a goal weight of eight-stone and a size eight, said she'd been in "amazing shape" at the start of the year, but "all the good work at the start of the year was undone by far too many takeaways and drinking wine at home in front of the telly."
In April, Stephanie decided she'd had enough and embarked on a new HIIT fitness work-out regime and diet with Forza Supplements. She's the brand ambassador for their Shake It Slim range.
Steph said: "I decided it was time to start looking after myself better."
"Now, thanks to my Forza diet I'm in a much better space, feel really good about my body and I'm happy to get back in a bikini again. There's no way I would have been confident enough to wear a string bikini or a cut-away swim-suit just a month ago, like a lot of women when I put on weight it goes straight onto my tummy and I had a rolling belly of stubborn fat around my midriff which could look really unsightly."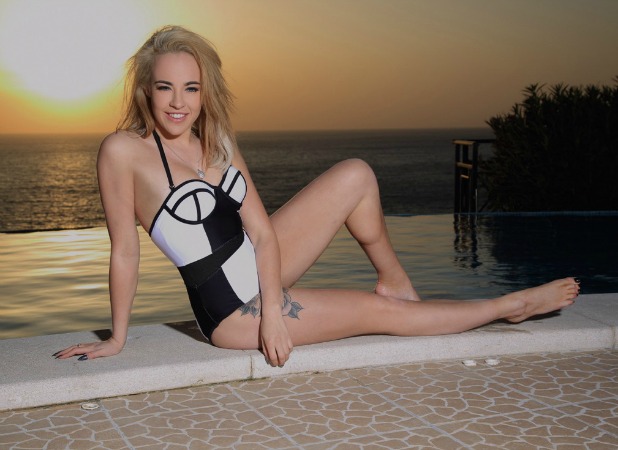 Stephanie admitted her old diet was very unhealthy. She'd start the day with chocolate buttons and an energy drink, before downing hot chocolate, cheese toasties, McDonald's, crisps, sweets and Chinese takeaway, washed down with fizzy drinks.
Now, her diet is filled with fresh fruit and vegetable, eggs, smoked salmon and her shakes.
As well as changing her eating habits (she ate around 1,200 calories per day), Stephanie started exercising 20 to 30 minutes a day at home, incorporating moves like burpees, press-ups and planks that don;t require equipment.
"I'm not a gym bunny by any stretch of the imagination and often had to force myself to do it," she admitted. "I found it better to do in the morning before I went out, you will come up with any excuse not to do it in the evening, so get it out of the way when you've got the most energy."
She does admit she's not entirely angelic when it comes to healthy eating, confessing: "I'm not going to lie, I did have the occasion Chinese, or pizza, but I kept it to once a week because there's loads of carbs in it and the next morning you won't want to do a HIIT session if you've got a half digested take-away in your tummy.
"The kind of figure of got now is my healthy weight and can be easily maintained. It's womanly and curvaceous but still quite toned with no belly roll of flab."
Her interview about weight loss was released this week, just after the pregnancy bombshell.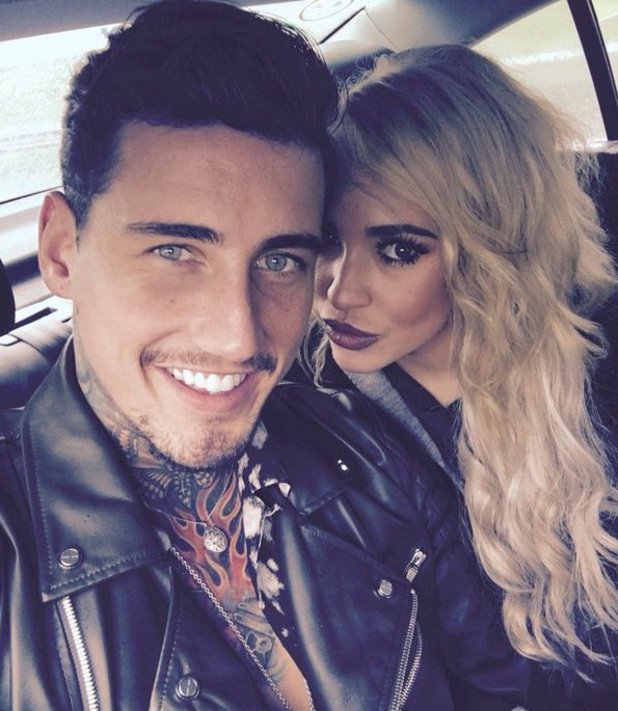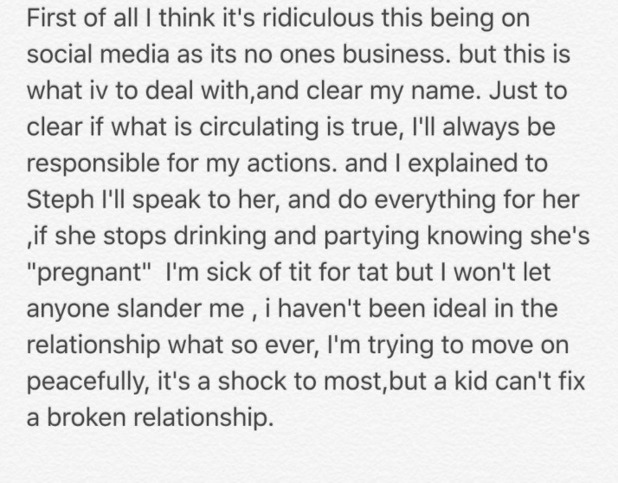 Stephanie had
posted - then deleted - an Instagram message that included
: "Yeah loved him unconditionally, after a week of hell and late phone calls and pain he's caused I still kept my phone so I could find him, find out I'm pregnant and he says he doesn't love me anymore and blocked."
She hasn't mentioned the pregnancy again, although she has favourited a tweet talking about baby shopping, and another saying: "Hope she proves that she is. You can eat your words."
Jeremy, meanwhile,
finally broke his silence on the situation last night, telling fans
: "Just to clear, if what is circulating is true, I'll always be responsible for my actions, and I explained to Steph I'll speak to her, and do everything for her, if she stops drinking and partying knowing she's "pregnant". I'm sick of tit for tat but I won't let anyone slander me.
"I haven't been ideal in the relationship whatsoever, I'm trying to move on peacefully, it's a shock to most, but a kid can't fix a broken relationship."
Stephanie is a brand ambassador for Forza Supplements' Shake It Slim - a meal replacement drink containing 22 vitamins and minerals. It is high in protein to ensure muscle is not lost during dieting and is available at Lloyds Pharmacy stores nationwide.