The details for Calum Best's brand new TV show, Famously Single, have been revealed, and it sounds like it's going to be must-watch television!
The model and reality star will join a string of famous faces including
Jersey Shore
's Pauly D and
Real Housewives of Beverly Hills
' Brandi Glanville for the E! series diving into romantic issues and dating in the public eye.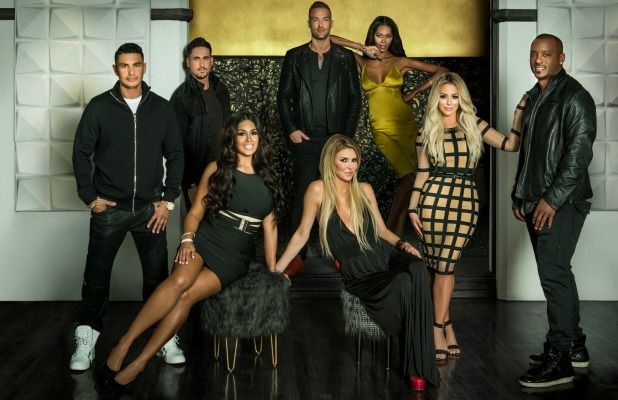 "For years I was known as a bit of a playboy, after a while the reputation got a bit out of hand. I didn't like that reputation anymore, as I got older. Now I'm looking for a serious relationship," said Calum, who split from model Ianthe Rose Cochrane-Stack last year.
And he's not the only one feeling that way...
"I have a reputation as being a ladies' man, hooking up with all of these girls," said Pauly D, "but I am looking for that one to share all this stuff with. Everyone told me don't look, the girl is supposed to come, but she hasn't come so I have to be doing something wrong."
Eight celebrities will live together in a mansion in Los Angeles as they explore their love lives through fun challenges and entertaining exercises, under the watchful eye of relationship expert Dr Darcy Sterling.
They'll have to look for love in clubs, bars, tourist hot spots and among themselves, stripping back their fame and celebrity and exposing everything for the cameras. We'll find out what really happened behind the tabloid headlines and get insight into how hard it is to find love as a celebrity.
We're SO intrigued!
The full cast is:
-
Model and reality star Calum Best
-
Jersey Shore
star Pauly D
-
Real Housewives of Beverly Hills
star Brandi Glanville
-
Former NFL star Willis McGaheeis
-
The Bachelorette
star Josh Murray
-
Danity Kane singer Aubrey O'Day
-
Model Jessica White
-
Love & Hip Hop Hollywood
's Somaya Reece
We caught up with Calum earlier this year and he told us: "As my life and career is a bit more sane and professional, I sometimes find myself wanting to share it with somebody. I'm not out there on a search but I do have moments where I'm like 'damn I wouldn't mind sharing my life with somebody'. The time will come, I'm in no rush."
Famously Single premieres on Sunday 19th June at 10pm on E!. It will also be available on hayu, the new reality subscription service