We love summer because it (hopefully) means sunshine, lazy weekends, chilled cocktails, pretty dresses and, of course, months of music festivals!
One of our favourites is Virgin Media's V Festival, because it always has a cracking line-up and a host of celebrity guests. And you all know how much we LOVE celebs here at
Reveal.co.uk!
This year, it's
Rihanna
and Justin Bieber headlining which is pretty a-mazing, right?!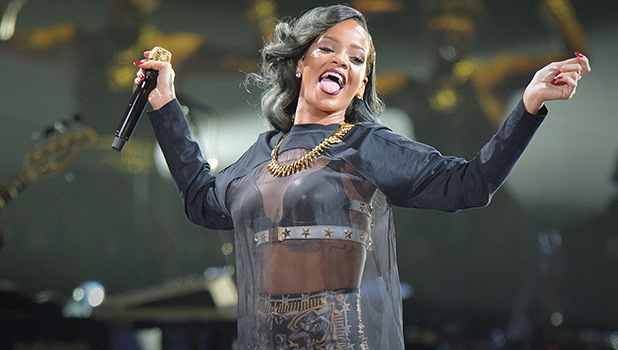 Going again this year? Never been? Whatever your festival status, have a look at our V Festival A-Z below!
A
is for
August
V Festival has been held across two campsites - Hylands Park in Chelmsford, Essex, and Weston Park, Staffordshire - every August since 1997! This year, it's 20 and 21st August.
B
is for
BBC Radio 1 Summer of Dance Stage
Taking place on Friday, 19 August, before the festival kicks off on Saturday, the dance stage will take place simultaneously across both parks, featuring Annie Mac and Danny Howard.
C
is for
Camping
You can stop by for the day or camp at either Hylands Park or Weston Park. Campsites have toilets and warm showers – but be warned, from past experience we can tell you the queues for showers first thing can be VERY long.
D
is for the
Dance
Arena
Taking place across both festival sites, the Dance Arena will feature acts including Craig David TS5, Sigma and Wilkinson. If you love garage, drum and bass or house, get over there!
E
is Keep Your
Eyes
Open for Celebrities
There's always a TON of celebrities who descend on V Fest across both sites every year. We've previously spied Coleen Rooney, Billie Piper, Pixie Lott, Michelle Keegan, Brooke Vincent and a string of
TOWIE
favourites.
F
is for
Friends
Cause they'll make your weekend so much better, right?!
G
is for
Glee
Club
It's not just about the music at V, you can also get your comedy fix at the Glee Club Comedy Tent.
H
is for
Happy
21st Birthday!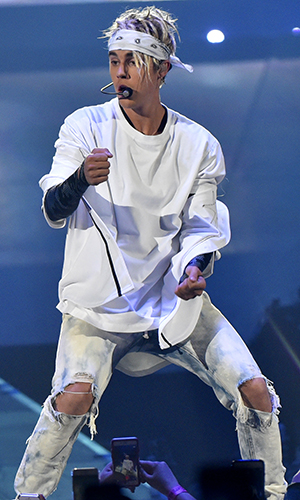 It's 21 years since V Festival's first-ever festival way back in August 1996, which featured acts including Pulp, Supergrass, The Cardigans, Elastica and Super Furry Animals.
I
is for
ID
MAKE SURE YOU BRING IT! There will be no booze buying for you if you can't prove you're over 18.
J
is for
Justin
Bieber
One of this year's headliners, and we couldn't be more excited! Hopefully we'll pull out some old classics like 'Baby' and 'Never Say Never' as well as smash hit new tracks like 'Sorry'.
K
is for
Keep
Connected by Charging your Mobile Phone
If you're willing to pay, you can book a
Volt package
, currently £13.95 as an early bird special. Sign up online then collect a Volt Charger at the festival, and charge your phone in your pocket. When you need more power, switch the empty charger for a new one.
L
is for
Luxury
at V Style
If you have cash to splash, you can upgrade your V Festival experience at
V Style Luxury Camping
. Away from the crowds, you can choose from Pod Pads, Yurts and more, and get access to luxury showers, toilets, phone charges, and other VIP treats. Sadly, it is expensive. Very expensive. A two-person Pod Pad is £1,270 for the weekend.
M
is for
Money
An essential. Don't forget it! As well as food and drink, there are also other vendors on site selling everything form trinkets to clothing.
N
is for
Necessities
you need to Pack
Clothes, camping gear, money, tickets and ID are the main things, but don't forget your toiletries bag, medications, travel card, sunglasses, raincoat, suncream and more!
For a full list of essentials have a look here
.
O
is for
Overnight
Area
Once the music stops, there's still plenty to do at each campsite including fairground attractions, dancing, bars and food stalls. if you're not absolutely exhausted and ready for bed!
P
is for
Pink
Moon Camping
Don't fancy dragging your ten and camping stuff with you? You can actually rent a pre-pitched tent via
Pink Moon Camping
that's all ready for you when you arrive. It also includes access to hot showers, nice toilets and a mobile phone charging point among other things. Again, it is a pricier option, at £180 for a two-man tent.
Q
is for Sick of
Queuing
? Try a Personal Concierge!
If your drink has run out but you don't want to leave your favourite artist playing, then look out for the
Charity Concierges
on site. They'll be wearing purple bellboy uniforms and can do bar runs and help pitch tents. It will cost £5 per bar trip, FYI, with donations going to Child.org.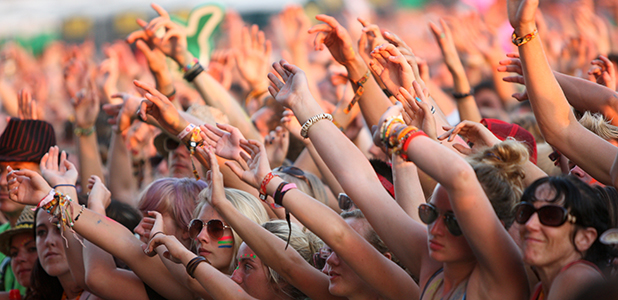 R
is for
Rihanna
The second major headliner and we are SO excited! Hopefully RiRi will be performing all her hottest hits from the good ol' classics like 'Umbrella' and 'Pon De Replay' to the latest smash 'Work' and everything in between. We can't wait!
S
is for
Sunshine
Oh, please, Mother Nature! Please, please, please! (Don't forget the suncream and hats, if it's not tempting fate!)
T
is for
Travel
options
There are numerous ways to get to the festival sites: car, train, shuttle bus from station. (You can buy a car park pass trough
SEE Tickets
if you need one.) This year you could also travel on
Big Green Coach
, which is the coach and travel partner for V. It picks up from 25 locations across the UK, bringing you to the festival and taking you home, so no worries about driving, parking and all that! From experience, though, you'll be queuing to get into the festival and out, whatever mode of transport you choose!
U
is for
Unlimited
Water
There are standpipes at both festivals with free drinking water, so just bring along a plastic container and drink 'til your heart's content. Always stay hydrated, especially if you're drinking alcohol and it's a hot day.
V
is for
Virgin
Media
Once again this year, it's the Virgin Media V Festival.
W
is for
Wristbands
Your access to the festival and campsites. DO NOT LOSE THEM! Do not take them off, tamper with them or anything like that. Basically just leave it on your wrist all weekend. Like a bracelet that's stuck there.
X
is for SO E
X
cited.
That is all.
Y
is for Bring
Your
Own Booze
You can bring your own alcohol and soft drinks into the campsites, but no glass! Alcohol can't be brought into the arena, but you can buy drinks once you're inside. You can bring water and soft drinks into the arena, though, as long as they're in plastic, foil or cardboard containers no bigger than 1 litre. Also, bring some snacks because if you're like us, you'll always get hungry when none of the food stalls are open.
Z
is for
Zzzz
It can be hard to sleep at a campsite with no much going on around you, but to make the most from your second day at the festival, try to get as many Zzzs as you can and wake up refreshed! If you're a light sleeper, you could try earplugs or headphones. And make your night comfier with an airbed, yoga mat or pillow from home.
V Festival takes place 20 and 21 August. For tickets and more info visit here