Ferne McCann has confirmed she's been offered a film role and will be jetting out to Los Angeles this summer for further discussions.
The former
TOWIE star is keeping tight-lipped on details of the movie
, but told today's ITV's
This Morning
that she is thrilled about getting her foot on the Hollywood ladder.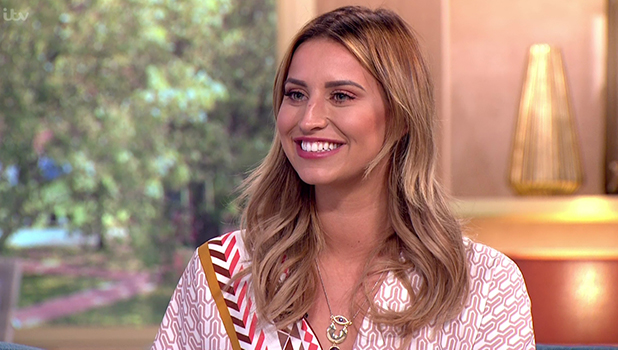 "I had a few meetings and have been offered a film role. I'm going out to LA in July to talk more," she said.
"It almost seems too good to be true… so we'll see."
She also joked: "It's absolutely not an adult movie!"
Before joining
TOWIE
, Ferne studied theatre at school and appeared in stage productions. Earlier this year, she made her musical debut in a production of
The Great Gatsby
.
"It's not that random because after my musical debut I found my calling," she said. "I just loved it. I want to act. I want to be in films. I went out to Cannes, I went last year and loved it and went back again."
Ferne's just back to the UK from her
Cannes Film Festival adventure
, where not only was she offered a film role, she also rubbed shoulders with some pretty BIG stars!
"Cannes was great, I absolutely loved it. It was really cool, I was literally sitting next to Kendall and Kris Jenner at lunch. It was fabulous. I had such an amazing time."